News
Jul 20th, 2019
Carding 202 when you play off 2.2
Tour Caddy disqualified for serious misconduct
Words: Martin Spiller Photography: Getty Images
The GolfPunk team love the game of golf and are big supporters of the idea of improving the etiquette on the course and in general. However, this week the big news running around social media was about the US amateur golfer that carded an impressively poor 194 for 18 holes and things got worse when the Florida State Golf Association confirmed it was actually a 131 over par 202!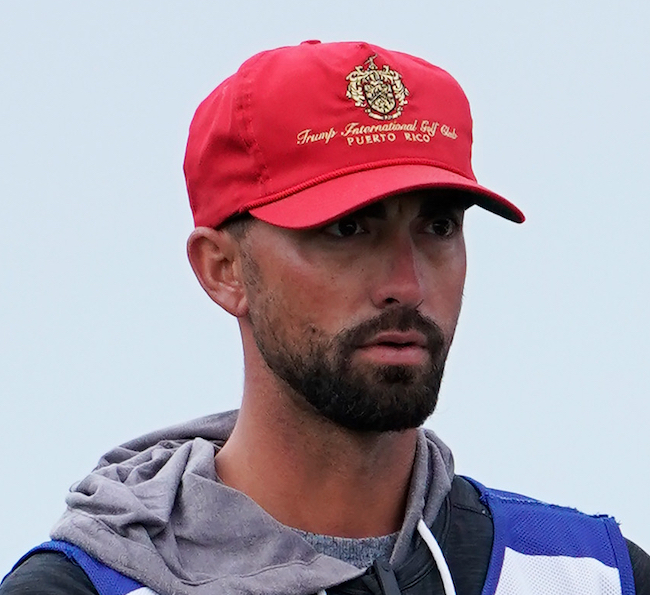 The news emerged in fits and starts but the gist is this, Trey Bilardello, a 33 year old professional caddy who currently works with Matt Every, and who is listed as having a 2.2 handicap, was playing in a U.S. Amateur qualifier Monday at Mayacoo Lakes Country Club in West Palm Beach with, presumably, hopes of earning a place at Pinehurst later this summer!
By all accounts Bilardello is no mug with a wrench, as with most tour caddies, and he teed off from the No10 tee with a young golfer called Kristian Fortis. After pars at the first two holes he then scored a triple bogey at the par-4 12th, followed by a 10 on the par-5 13th before the wheels really came off.
Well actually the wheels didn't come of so much as Mr Bilardello ripping them off whilst the car was moving. "I've never seen anything like it before," said La Salle University freshman Kristian Fortis and Bilardello's playing partner. "It was quite an experience. He just started off like normal. He was actually not a bad golfer, and he hit some nice shots."
"After the first nine, he said that he wanted to shoot the highest recorded score in USGA history. He just did not care. He was really rude to a lot of the officials, too."
Apparently, Trey then started chipping his ball around the tee box to accumulate strokes before smashing a shot down the fairway. He continued to do the same around the greens, tapping his ball around often hitting away from the hole before finally holing out.
Bilardello signed his card for a 202 and whilst the FGSA declined to comment on further details, a USGA statement to Golf Digest revealed that Bilardello was disqualified after the conclusion of the event on Tuesday.
"The Florida State Golf Association, after consulting with the United States Golf Association, has disqualified Trey Bilardello under Rule 1.2 for serious misconduct and failing to play in the spirit of the game," Beth Major, the USGA's senior director of championship communications, told Golf Digest.
Major added: "His disqualification was deemed appropriate as a result of the individual's failure to show consideration for other players, deliberately playing away from the hole to run up his score."
Luckily Mr Fortis was not to put off by his playing partner's performance and ended up scoring 76 and making the cut which is probably the only good news to emerge from this sorry incident which appears to have left the golfing world shaking its head in collective disbelief.
And another thing...
Gmac falls foul of the 3-minute rule