News
Sep 11th, 2017
Callaway take over Baseball Stadium
And turn it into a 9 hole course
Words: GolfPunk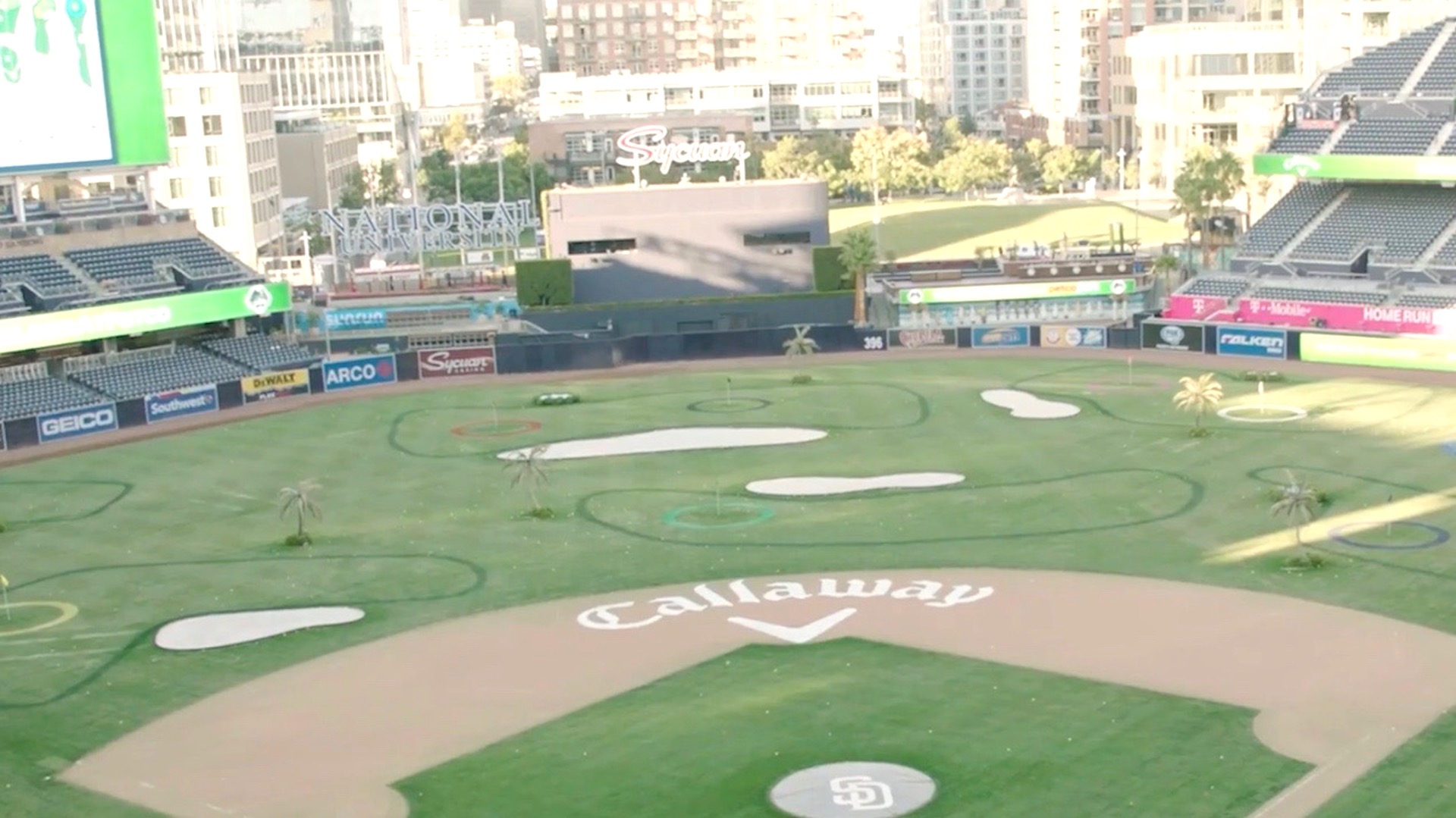 Callaway is bringing a nine-hole golf experience back to the San Diego Padres' stadium for the third year in a row, with the Links at Petco Park running from the 5th to the 10th October.
Petco Park was the first Major League Baseball ballpark to host a nine-hole golf course, which players taking shots onto the playing field from various tees inside the stadium itself.
Pricing for the course starts at $150 for a two ball and $300 for a four ball, but the cost does includes a caddie and post-round access to the Omni Premier Club -- transformed into a Callaway clubhouse -- for food and drinks.
Prizes can be won at various holes and mulligans are available for purchase, with proceeds that benefit Pro Kids, an organization which helps under priveledged kids through golf.
Here's what the Petco Park links experience is all about:
https://www.youtube.com/watch?v=_ziyo1hExqU
Related:
The 17th at Sawgrass - but not as you know it!