News
Apr 18th, 2017
Black Hawk down
On Maryland golf course
Words: James Greenwood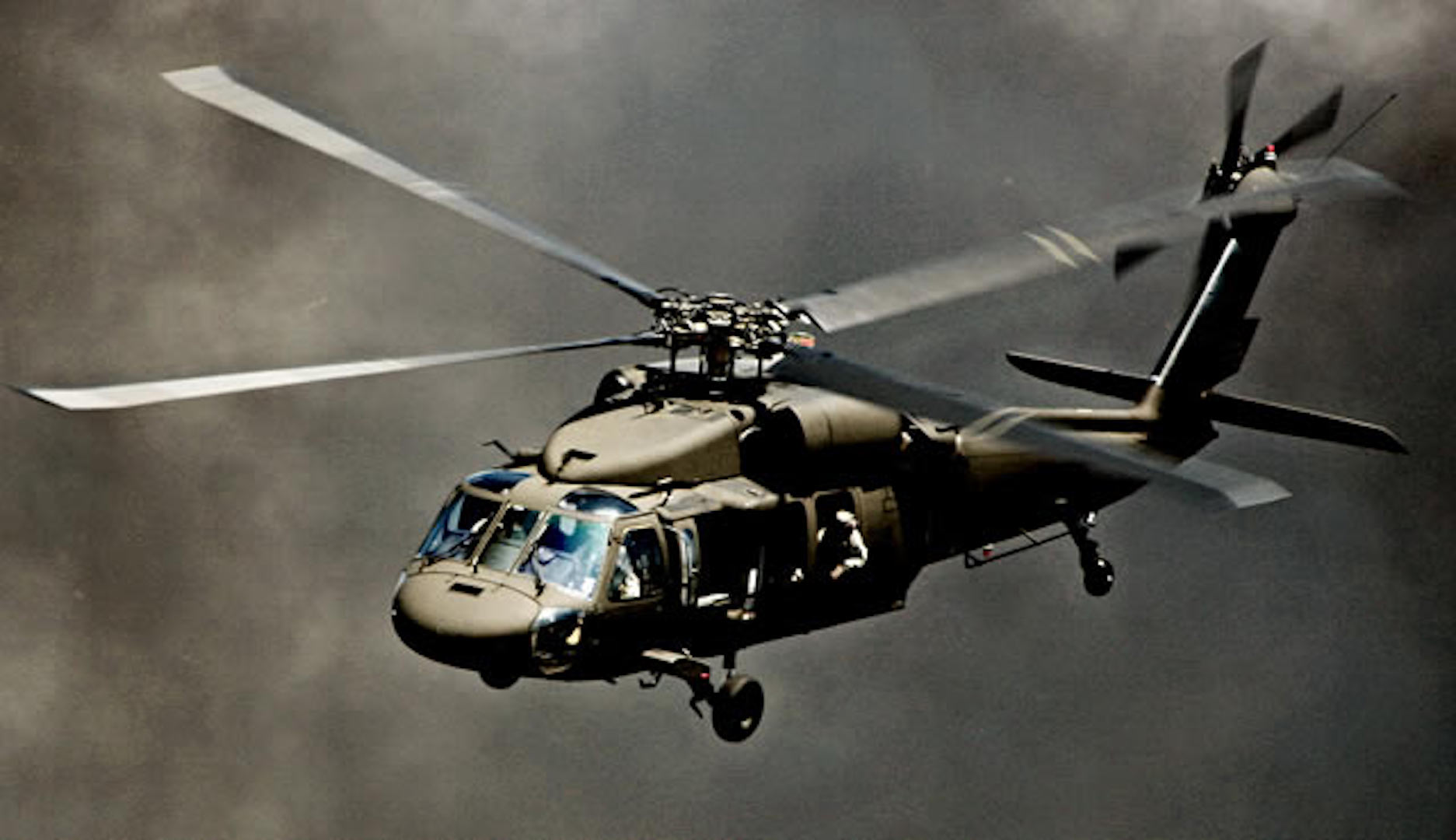 Three people have been injured in a military helicopter crash on a Maryland golf course, and one is now feared dead at the scene.
The UH60 Black Hawk crashed on to a green at the Breton Bay Golf Course on Monday afternoon.
Leonardtown Fire Department told DailyMail.com there were three people on board.
At least two were airlifted to hospital. The severity of their injuries is not as yet known.
https://www.youtube.com/watch?v=8W0QocR4aUM
Fire fighters were seen trying to pull them from the wreckage after the crash.
Fort Belvoir said in an initial statement: 'A Fort Belvoir UH-60 Helicopter, with 3 crew members on board, had a hard landing at approximately 1:50 p.m. near Leonardtown, MD.
'Two of the crew members was Medically evacuated from the scene.'
Kevin Bowen, who works in the pro shop of the Breton Bay Golf and Country Club in Leonardtown, said he saw the helicopter "flying kind of low" and then "saw it spinning" before it went down between the third and fourth holes of the golf course
No golfers were hurt in the incident, but it is believed that one of the helicopter passengers has died at the scene.
An employee at the golf club commented:
'We probably see one everyday. Obviously not that low, but we see them a lot.'
Several members of the golf club ran out from the clubhouse to help the trapped crew once the helicopter hit the ground.
Related:
The nuclear fall out shelter on Trump's Mar–a–Lago resort