Ladies European Tour
Aug 12th, 2020
All set for the re-start of the Race to Costa Del Sol
Aberdeen Standard Investments Ladies Scottish Open
Words: GolfPunk Photography: LET, Ladies Scottish Open
The 2020 LET season Race to Costa del Sol recommences this week, with the Aberdeen Standard Investments Ladies Scottish Open, at The Renaissance Club in North Berwick, which is the first LET tournament in nearly five months following the global COVID-19 health pandemic.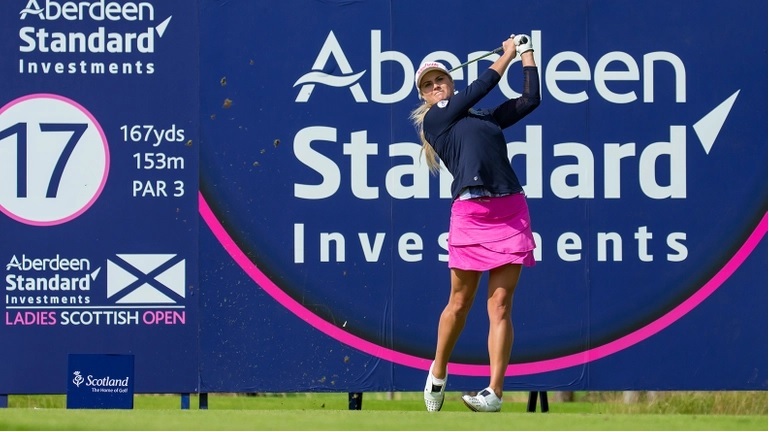 The inaugural Race to Costa Del Sol began with the Geoff King Motors Australian Ladies Classic at Bonville Golf Resort in February and will conclude at the Andalucía Costa del Sol Open de España Femenino at Real Club de Guadalmina in Spain, in late November.
Julia Engström from Sweden, who won the Women's New South Wales Open at Dubbo Golf Club in late February, holds a 50 point lead with 202.25 points after three tournaments played earlier this season, ahead of Manon De Roey from Belgium.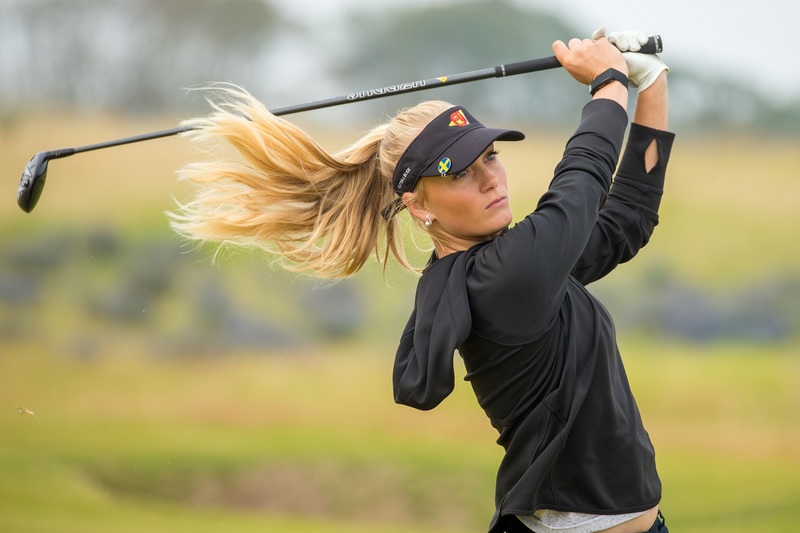 English rookie professional Alice Hewson, who won her first tournament, the Investec Women's South African Open, played at Westlake Golf Club in Cape Town in March, is third on the LET's official ranking, with 150 points.
Meanwhile, Sweden's Linnea Strom and Scotland's Gemma Dryburgh occupy fourth and fifth positions with 90 and 77.10 points respectively.
Speaking at The Renaissance Club on Tuesday, 19-year-old Engström, who tied for seventh in her other two starts in 2020, said it felt like a fresh beginning.
"It feels like the start of a new year. This is my first tournament since South Africa," she said. "It's great to be out on tour again and I'm looking forward to the rest of the season. It's been quite a while since we played, so I'm excited.
"I've just been practising and seeing friends at home. I've played some tennis and paddle tennis and enjoyed it. That was the new normal so I've kept myself busy and just looked forward to getting out here.
"I think we are all very excited to be playing again and I'm very thankful for the support of Aberdeen Standard Investments and the Scottish Government for giving us this opportunity."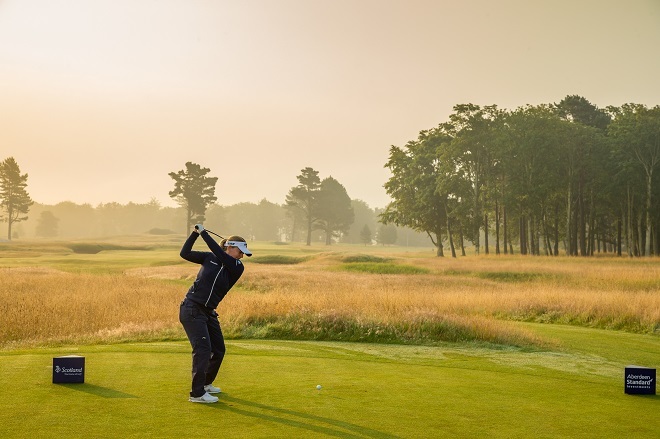 Manon De Roey, who finished T9th in the Australian Classic, second in the New South Wales Open and T4th in the SA Women's Open, was equally excited to play in her first tournament in nearly five months.
She said: "I'm very excited because this is the first time I've played in the Aberdeen Standard Investments Ladies Scottish Open. I've missed out the last couple of years, so I'm really looking forward to playing this week and next week in the AIG Women's Open as well.
"It has been a strange few months but I've practised a lot at home and done some physical training and tried to stay busy and prepare for it. I've made some swing changes and played with friends in Belgium.
"I would love to win the first Race to Costa Del Sol, so I just try to give my best effort in every tournament in which I tee up and at the end of the year, we'll see where we finish. I've had some good training sessions with my coaches and worked on some wind shots, so I feel very prepared and confident coming into this week.
"I want to thank everyone involved with the Aberdeen Standard Investments Ladies Scottish Open
and especially VisitScotland for organising the event and all the efforts which have gone into making this event happen for us and giving us the opportunity to compete again."
TAGS: Ladies European Tour, Ladies Scottish Open, Carly Booth, Julia Engstrom, Georgia Hall, 2020
---
And another thing...