News
Jan 8th, 2016
Bill Clinton wanted to be Scottish MP
So he could play more golf
Words: John Dean Photography: Getty Images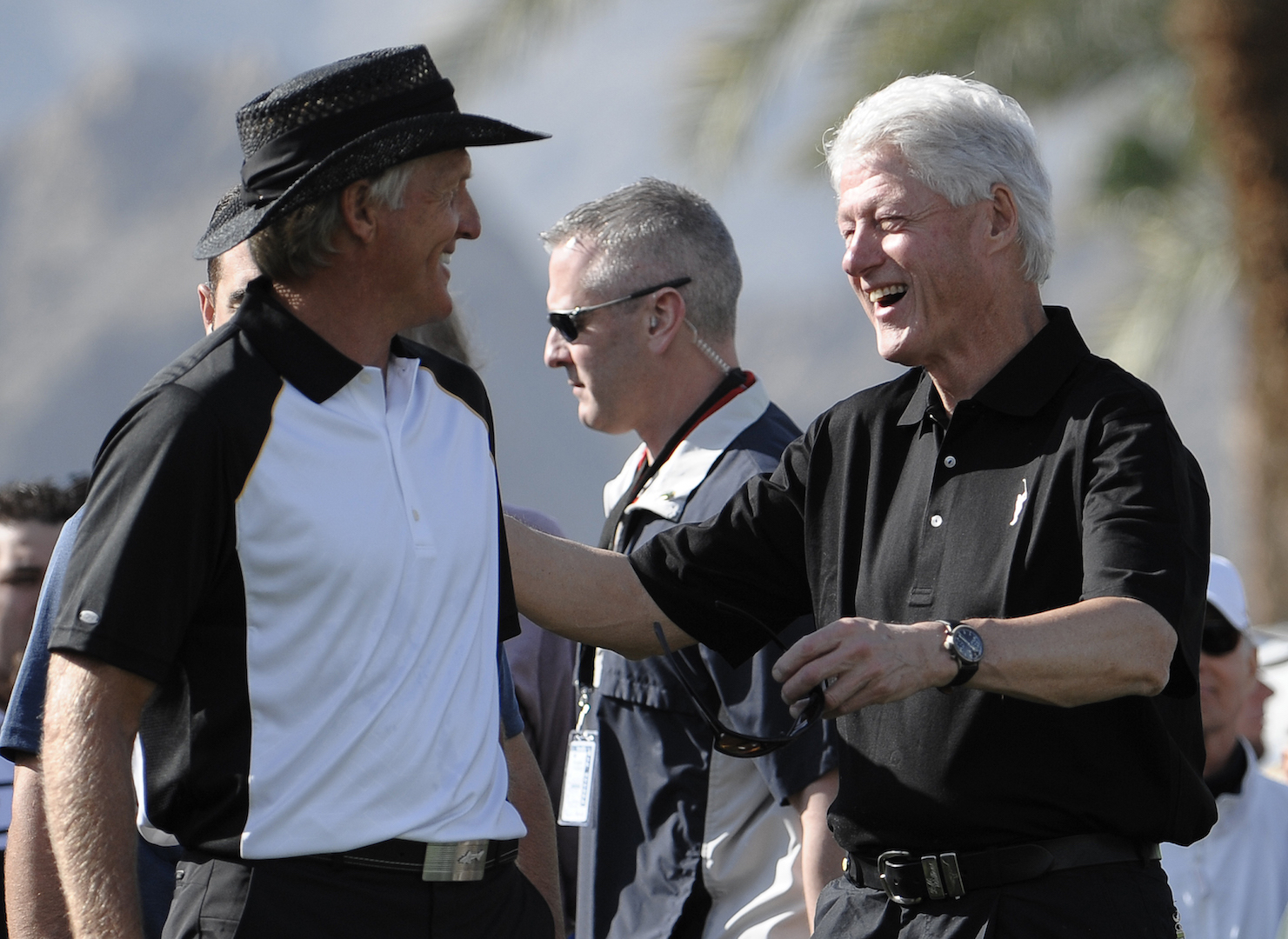 According to phone call records from between 1997 and 2000, obtained by the BBC though Freedom of Information laws, Bill Clinton wanted a retirement job as a Scottish MP so he could play more golf.
In 1999, Mr. Clinton asked: "What I want... when I am done here (is) to be made an honorary UK citizen and give me a seat from Scotland next door to a good golf course."
However, the then US President also appears to have warned that Labour could not always rely on its large number of seats north of the Border, and how true that prophesy has turned out to be.
At one point the President also asks if most Scottish MPs belong to Labour.
Mr. Blair jokes that the party is "going to give up a few seats", to which Mr. Clinton responds: "You may have some to spare now, but you can never tell what you'll need in five years."
But a lot has changed in politics since that conversation, including the rise of the Scottish Nationalist Party.
If Bill had wanted to have St Andrew's as his local course, then we would have struggled, as it was held by Liberal Democrats Party leader Sir Menzies Campbell for twenty-eight years until his retirement in 2015, and then went to the Scottish Nationalist Party in the 2015 election.
He would have struggled with Troon and Prestwick as well, as Ayr is now also held by the SNP. Ditto for Nairn, Dornoch and Carnoustie. And as for Muirfield, yes, that's also gone to the SNP.
Turnberry is a non-starter. Now that it is owned by the Donald, there's every chance he won't even be able to set foot on this hallowed ground.
What is a golf mad former US President supposed to do?