News
Sep 4th, 2016
Arnold Palmer Putting course closes
On Exmouth seafront
Words: John Dean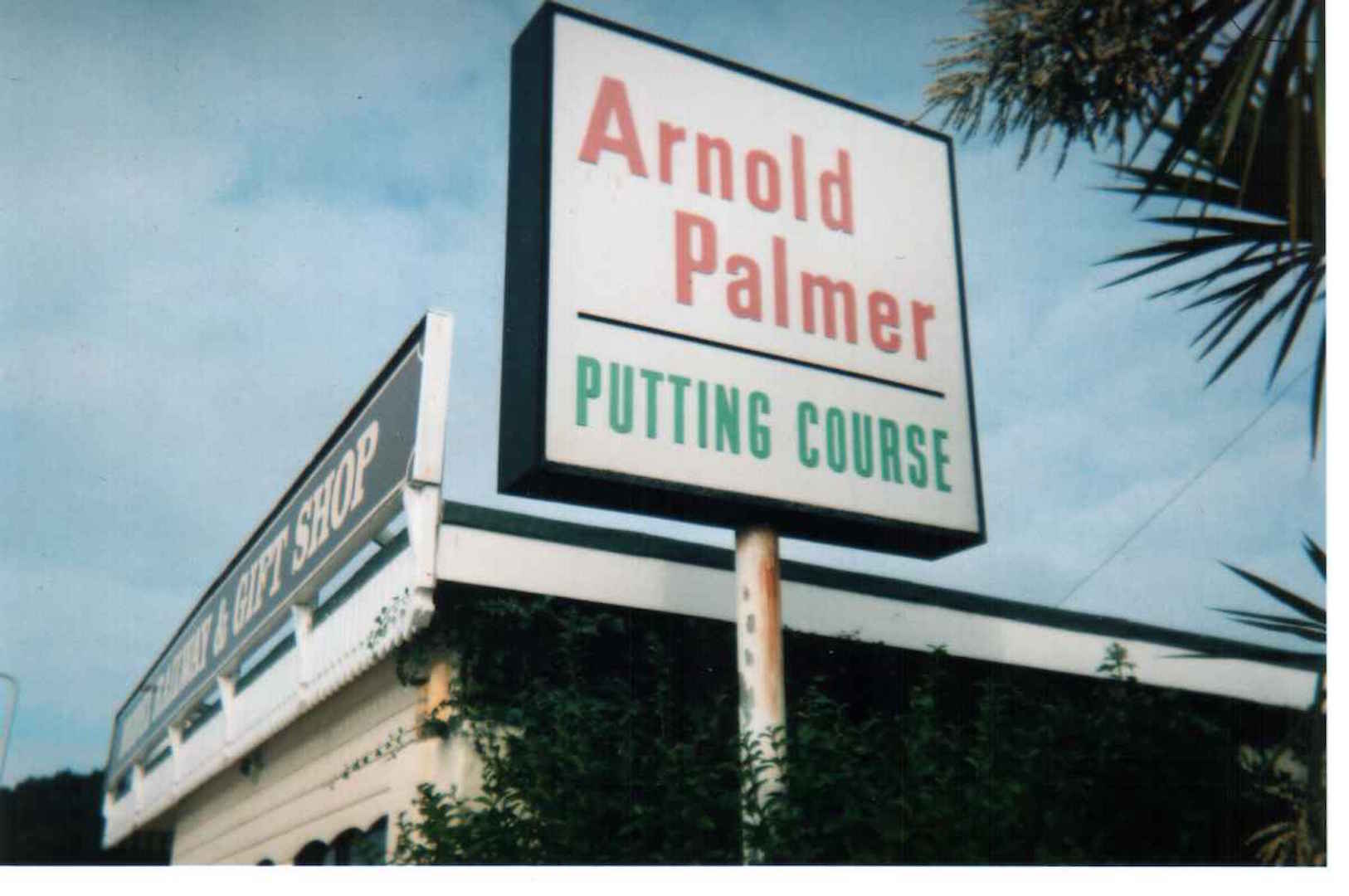 It was the end of an era for the Exmouth seafront when the Jungle Fun attraction and Arnold Palmer Putting Course closed for the last time.
Representatives of the Save Exmouth Seafront campaign turned out to demonstrate on Thursday morning as council workers arrived to take over the site and erect fencing.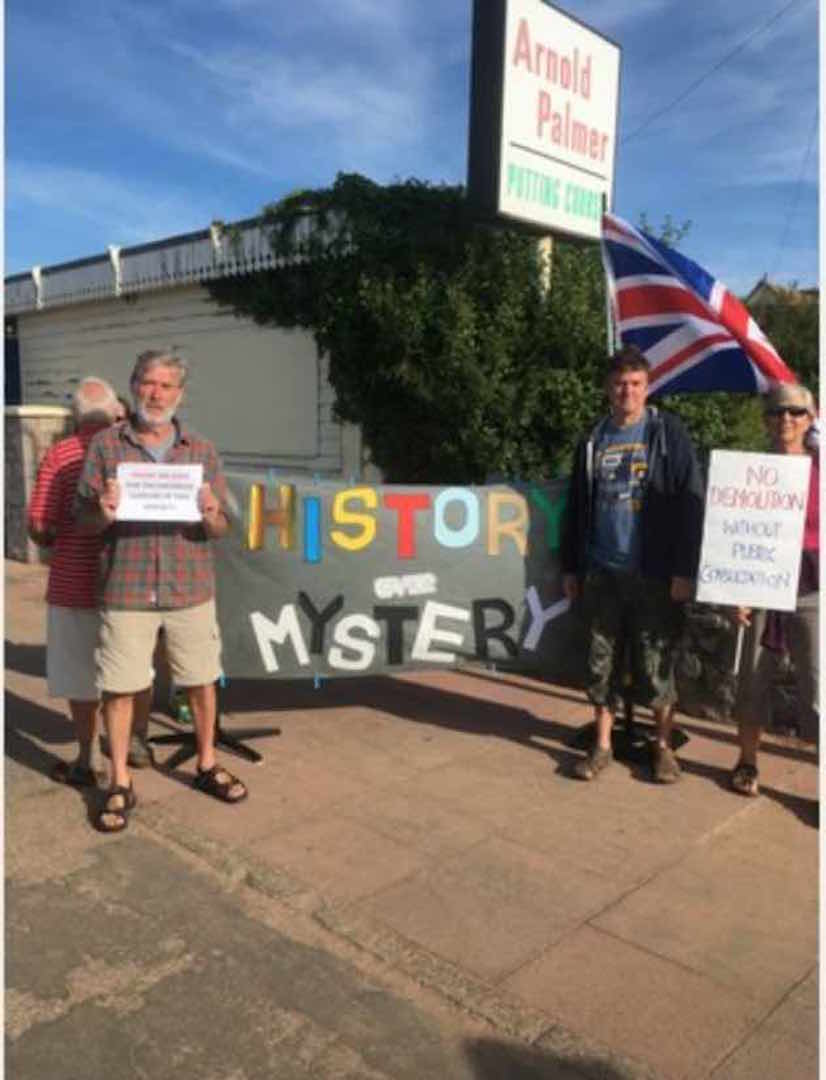 Earlier locals and tourists had flocked to the attraction for one last round.
Jungle Fun closed after its lease expired at the end of August. The crazy golf course was established around 40 years ago. We're not sure that Arnold Palmer had any say in the naming of it, and whether or not he would have considered it a breach of his intellectual property rights, but it's sad to see it go.
Chris Wright, the owner, said he had been inundated with messages of support in recent days.
"People are absolutely devastated that we're going," he said. "There's been despair, despondency and disbelief but huge support.
"We just had our busiest bank holiday ever and our busiest August in terms of numbers. On a busy day we have 500 to 600 players, and yet this is supposed to be an outdated attraction.
"It's incredibly sad. It's a business that's been operating for over four decades so a lot of people have fond memories. It's already looking somewhat like a prison camp rather than an attraction."
But there are plans to open a new course at the neighboring fun park, which will continue operating until the end of August 2017.
"We hope to have it open in the next few weeks so there is still that attraction here for the many people who want it," said Chris.
Around 30 people joined the protest on Thursday morning.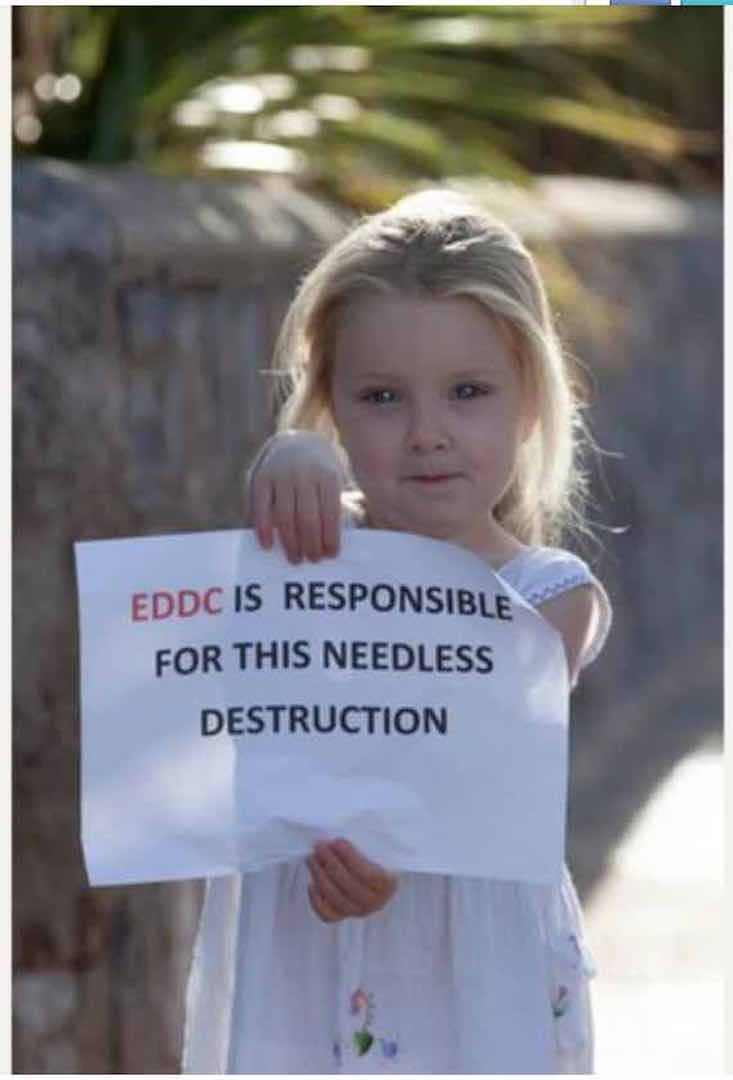 Related:
Click here or on the image below for more on the hickory golf challenge