News
Mar 19th, 2016
American tycoon gives £2 million to Scottish Charities
Because he fell in love with Scotland's golf courses
Words: James Greenwood Photography: Getty Images
An American tycoon has given £2 million to Scottish charities because he fell in love with the country's golf courses.
John Imlay, who was worth more than £20 million and died of a heart attack aged 78 last year, emigrated to Scotland in 1989 because of the quality of the golf courses.
Imlay, a software engineer, loved Scottish golf courses so much that he bought a home in North Berwick, where he spent about half of every year.
He was a member of five of Scotland's most prestigious golf clubs, including Royal Troon.
In an interview in 2003, My Imlay said: "My two passions are Scottish golf and American football. I began coming over here 30 years ago and I've stayed here for 14 years. I knew my name was Scottish and have traced my family roots back to Skene, just outside Aberdeen.
"I'm a member of the Honourable Company of Edinburgh Golfers at Muirfield, Royal Troon, the Royal and Ancient, Loch Lomond and North Berwick.
"I come over every March and open up the house until September and have friends visiting from the States all the time to play golf. We play two rounds a day on some of the best courses in Scotland. Then I drop them off at the airport and another bunch arrives."
He left a bulk of his estate to the Imlay Foundation and it will distribute around 10 per cent of its £20 million to charities in Scotland.
In 2011, Mr. Imlay donated £500,000 to build up to 20 ornate bridges on Scottish golf courses. One of those was Carnoustie Golf Links. Its general manager, Graeme Duncan, said: "John Imlay was a great friend to Carnoustie Links, and a thoroughly decent man.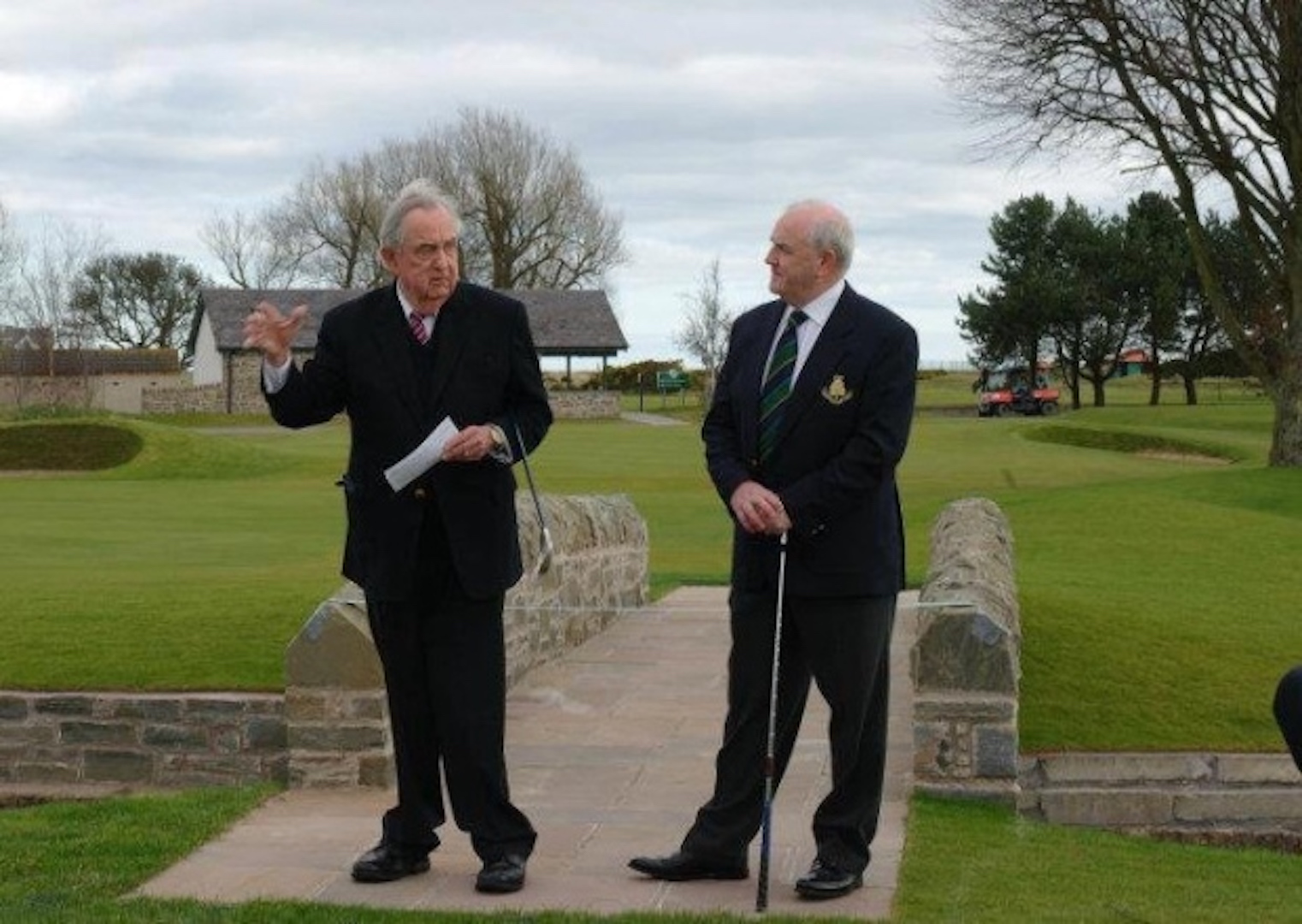 "The bridges will provide a wonderful addition to the iconic 18th hole and will, for many generations, stand as a tribute to a generous and humble golfer who loved the game and its traditions."
John Imlay, we salute your memory!
For another great charity event click here to watch Rickie Fowler hole an ace and raise $1 million for the Ernie Els Foundation.