News
Dec 20th, 2018
£18,887 raised for homeless charity
By hitting 10,000 golf balls over 1,000,000 yards
Words: GolfPunk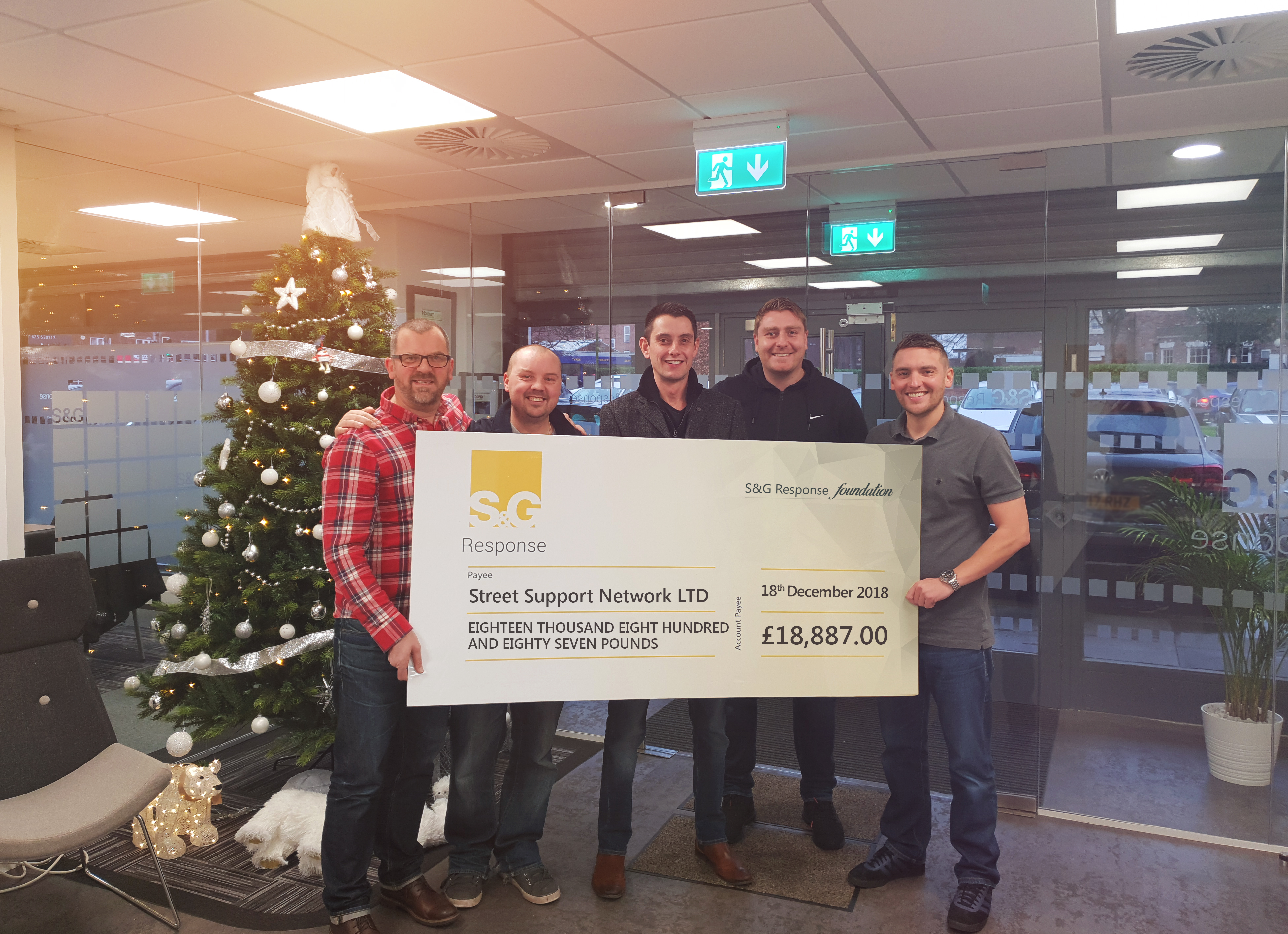 S&G Response has handed over a cheque to Gary Dunstan the founder of the Street Support Network, a Charity dedicated to providing year-round resources for people experiencing homelessness in Greater Manchester. The funds were raised through their One Million Yards golfing challenge totalling at £18,887, enabling the charity to employ a new team member, previously experiencing homelessness, until at least the year 2020.
In July of this year four employees of S&G Response woke up at 3am and headed to Trafford Golf Centre to hit a total of 10,000 golf balls over 1,000,000 yards. More employees, friends, family and members of the public turned out in the hundreds during the day to support the team and help with the fundraising efforts. After 10 gruelling hours of continuously hitting golf balls the team had earned their fair share of blisters – but it was all more than worth it.
After speaking in detail to the founder of the Street Support Network, we learned that despite the public's generous nature sky rocketing around the festive period for donations and volunteer work, the reality is that throughout the remainder of the year most charities in the area are still struggling to provide those experiencing homelessness with the resources they desperately need long term. This important issue is why during the summer of 2018 S&G Response raised over £18,000 as part of a long term initiative to employ a new team member of Street Support UK who had recently experienced homelessness. Thanks to these fundraising efforts their new team member has now been contracted until at least 2020, giving him the job security needed to change his life both financially and socially.
Street Support's new team member works with local businesses and the general public who want to volunteer their time or make donations and connects them with the 250 local organisations that desperately need those resources; helping more people off the street into long term solutions. This new team member also provides much needed advice and public education around homelessness, campaigning for a 'life without labels' hoping to remove the label of someone being 'homeless' and instead recognising that they are a person experiencing homelessness.
Since November this year, thanks to fundraising efforts from S&G Response combined with the Street Support Network's dedication to the community and the work of their new employee, over 456 people experiencing homelessness in Greater Manchester are no longer on the street, with 141 now being in secure accommodation. S&G Response will continue to nurture their relationship with Street Support UK to further support the local community on a long term basis – not just for Christmas.
'We are absolutely delighted with the sheer number of people that have supported us on our fundraising. We know this is a critical time of year as homelessness is on the rise with an estimated 1 in every 200 people in the UK sleeping rough or in temporary housing during 2017. In Manchester alone 1 in every 154 people are experiencing homelessness. It's an amazing feeling to be able to hand over a cheque of £18,887 to such a wonderful charity at Christmas, but it's important to remember that homelessness is an ongoing issue. S&G Response will continue to raise awareness of the social issues surrounding homelessness as well as supporting the organisations which tackle homelessness head on through education, employment and resource provisions.' Dan Chesney, Commercial Director at S&G Response
Statistics provided by Street Support UK and MEN News.
Related:
Machrihanish Golf Club house consumed by fire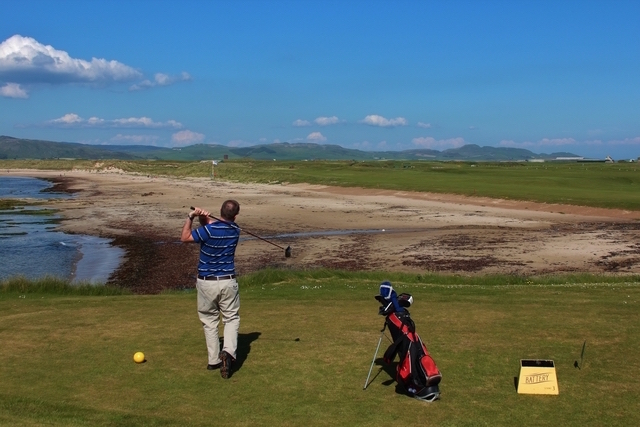 TAGS: Golf News, Golf Latest, GB&I, News, 2018