News
Mar 14th, 2016
Darren Clarke to launch Ryder Cup Trophy Tour
Tour to kick off in Royal Portrush
Words: John Dean Photography: Getty Images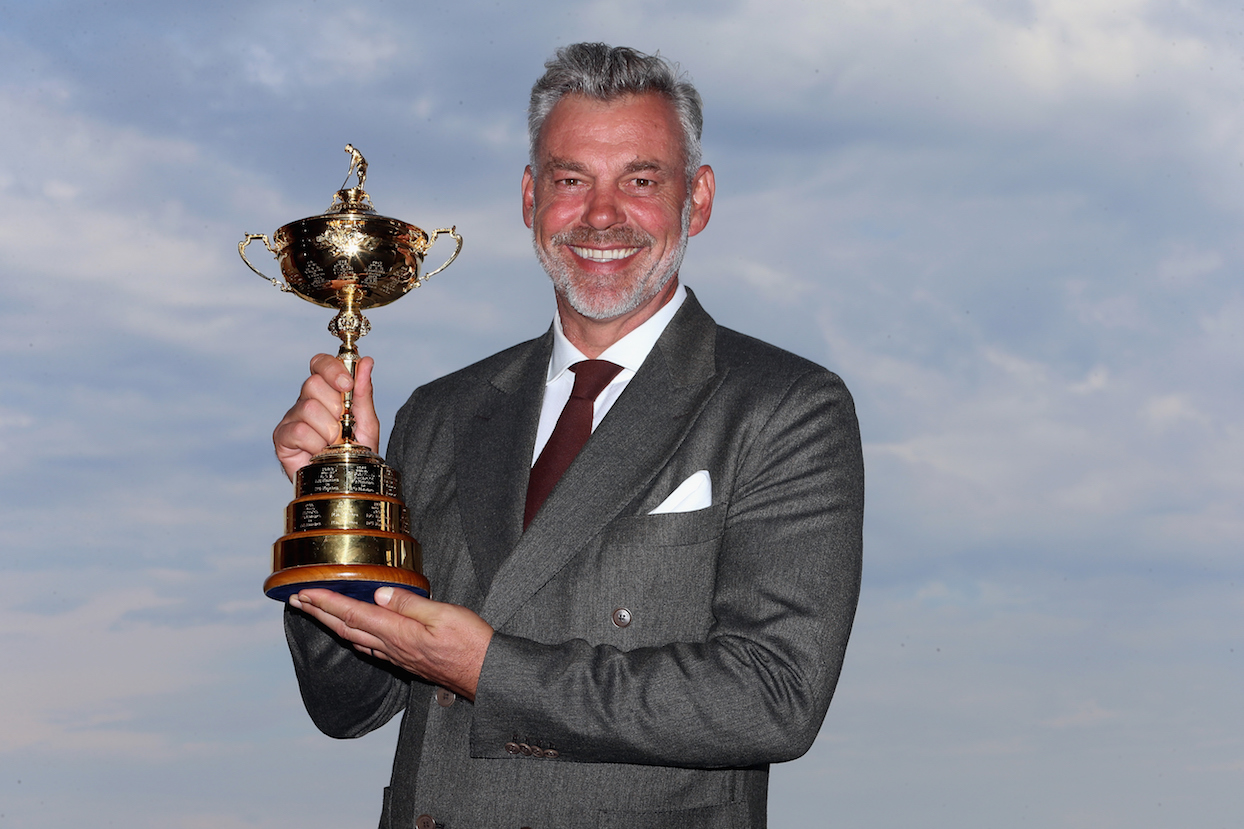 The Ryder Cup will be going on a 'Trophy Tour' around Europe to build up support for Darren Clarke's team ahead of this year's contest at Hazeltine.
European captain Clarke will launch the tour at 2019 Open venue Royal Portrush in his native Northern Ireland on April 12.
The Ryder Cup will go on public display in Belfast the following day, where members of the public will be given the chance to be photographed alongside one of the most famous trophies in world sport.
The tour will also take in France and Italy, the countries hosting the 2018 and 2022 Ryder Cups respectively.
Clarke said: "As captain of the European team, I'm delighted that so many people across the continent will get the opportunity to share their excitement and take part in The Ryder Cup Trophy Tour.
"I hope that European golf fans will take the opportunity to come and see the trophy when it's on display and get behind Team Europe, ahead of the match at Hazeltine in September."
European Ryder Cup director Richard Hills added: "We are delighted to be launching the Ryder Cup Trophy Tour and giving golf fans on both sides of the Atlantic the opportunity to get closer to the wonderful trophy itself.
From a European perspective it's important to get European fans behind us and we hope the Ryder Cup Trophy Tour will generate significant fan support, both on-the-ground and via social media."
"There will a social media campaign launched later in the year - for those people following @RyderCupEurope on Twitter - with the ultimate prize being to win the Trophy Tour at your chosen location for a day."
The trophy will also be touring the US before the 41st Ryder Cup kicks off at Hazeltine on 30th September.
For more on the Ryder Cup click here or on the image below to read about where the 2022 Ryder Cup will be hosted.