LPGA Tour
Oct 10th, 2021
Ko Looking for wire-to-wire win at Founders Cup
World number continues to dominate at Mountain Ridge
Photography: Getty Images
Day three ended as it began with Jin Young Ko's name atop the Cognizant Founders Cup leaderboard. Ko continued her absolute mastery of Mountain Ridge Country Club on Saturday, shooting a two-under 69 in the third round and moving to thirteen-under overall, a four-stroke advantage over her nearest competitors.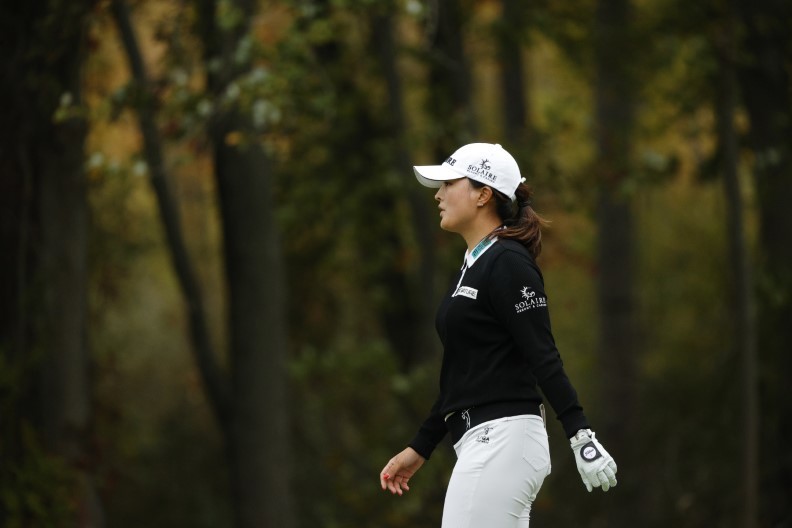 Ko started her day at 7:15 a.m., playing the final four holes of her third round after play was suspended Friday night due to darkness. After a quick power nap at her hotel, Ko was back on the first tee at 12:57 p.m. to start her third round.
Despite voicing feelings of exhaustion in this fourth consecutive week of competition, Ko looked none the worse for wear, carding four birdies and two bogeys in her third round.
"I think I didn't (play) much too aggressive play in the afternoon," said Ko. "Play was good. I still made it two-under par today. Yeah, I cannot wait for play tomorrow," said Ko.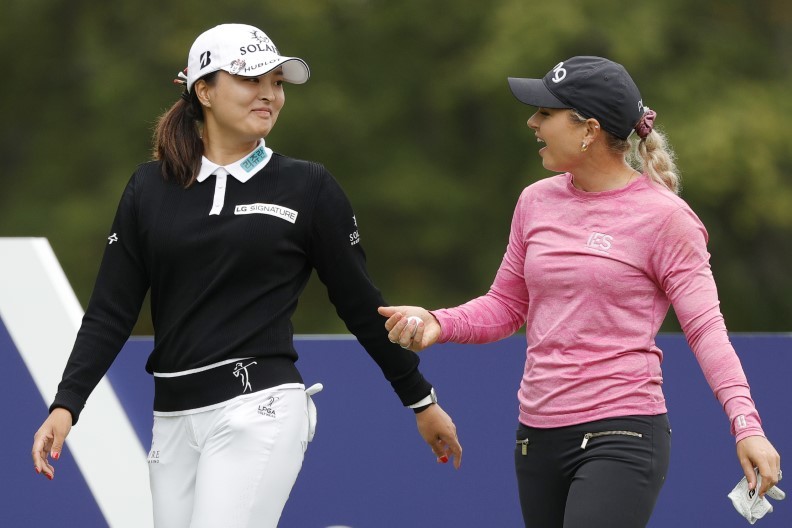 With temperatures never topping the upper 60s and wind gusts up to 15 mph, the course was a markedly different challenge than Ko had faced so far this week.
"Last two days wasn't breeze much on the course, but today maybe 10 miles. So little hard to get like club choice," said Ko. "Still the course is amazing, so fairways are really good and greens are perfect."
Ko is aiming to join Rolex Rankings No. 1 Nelly Korda as a three-time winner in 2021, having already taken titles at the Volunteers of America Classic and the Cambia Portland Classic.
Four players are tied for second at nine-under, four strokes behind Ko. Two-time major champion So Yeon Ryu survived a rollercoaster afternoon, following up three front-nine bogeys with three back-nine birdies, including one on the 18th to pull into the logjam in second.
"When I made the turn, I just told myself, it's all about the confidence, let's just play like World No. 1," said Ryu, winless since the 2018 Meijer LPGA Classic. "I think that attitude helped me out a lot to shoot three-under, and then I'm glad to finish strong."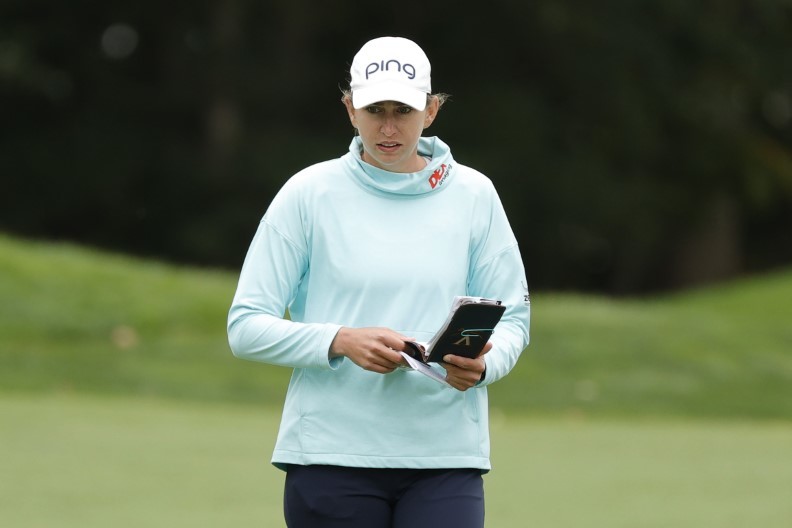 Third-year Tour player Elizabeth Szokol shot the round of the day with a six-under 65 and jumped into the tie for second, with Lindsey Weaver and 2021 U.S. Women's Open champion Yuka Saso rounding out the quartet at nine-under. 
Szokol will play in Sunday's final group with Ko and Saso, with Ryu, Weaver and Korda off in the penultimate group. Korda is in a group of five players tied for sixth at seven-under.
---
And another thing...