LPGA Tour
Apr 26th, 2021
Henderson claims 10th LPGA title in LA
Canadian overturns a four shot deficit for dramatic win
Photography: Getty Images
Hollywood is famous for its dramatic scripts and so it was fitting that the final round at the Hugel Air Premia La Open provided its own excitement. Canadian Brooke Henderson overcame a four shot deficit to post a total score of sixteen-under-par and sneak past Jessica Korda, who led for the past three days, by a single stroke.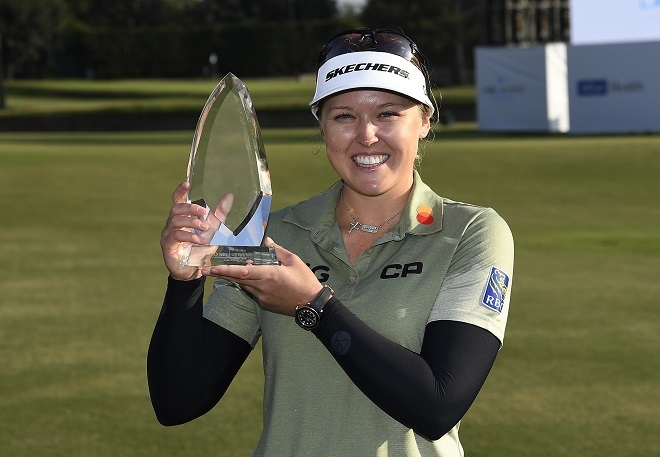 World number one Jin Young Ko and Hannah Green of Australia were a further shot back in a share of third place.
Henderson, a seven-year LPGA Tour veteran captured her tenth win at Wilshire Country Club on Saturday, ending a two year wait for a victory.
"Unreal. It's pretty crazy," said Henderson of her tenth victory. "To get my ninth win was such a big deal in Canada, and then since then, I have been just trying to chase that tenth one. To get it here, it's just -- I'm just so happy and it's hard to believe."
"I feel like I have been playing really solid golf and just haven't had the victory in what feels like a really long time now. Just to get it across the line and to have the work that Brit and I have been putting in pay off and be able to celebrate together and get the tenth win on the LPGA Tour is really incredible."
So close to winning her second LPGA Tour victory of the 2021 season was American Jessica Korda who had topped the leaderboard for the first three days. With tougher course conditions and a few unfortunate misses, it just wasn't happening for Korda.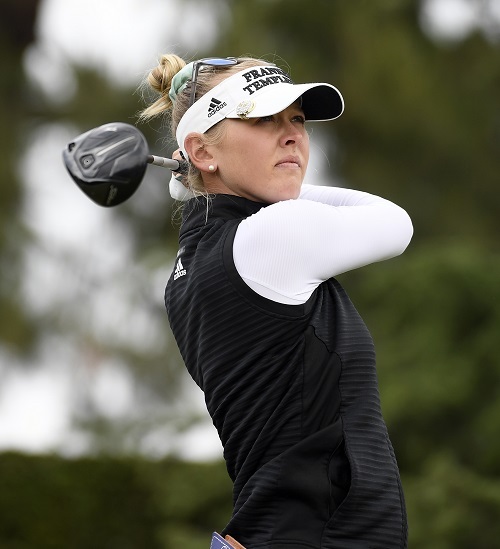 "Really frustrating, really couldn't get anything going. I was hitting it really good and then just it wasn't happening for me for some reason. Just kept getting screwed and the wind kept dropping and then coming back up, it just wasn't happening," said Korda.
"I don't know. I couldn't make anything happen today. I tried. I tried to force a couple of birdies--I had a great little 8-iron into the par-5 hole 15 and took the biggest bounce I've ever seen and goes over the green."
Australian Hannah Green's final round 66 secured her the top ten finish she had set as a target and she was close to another LPGA Tour victory, the last being at the 2019 Cambia Portland Classic.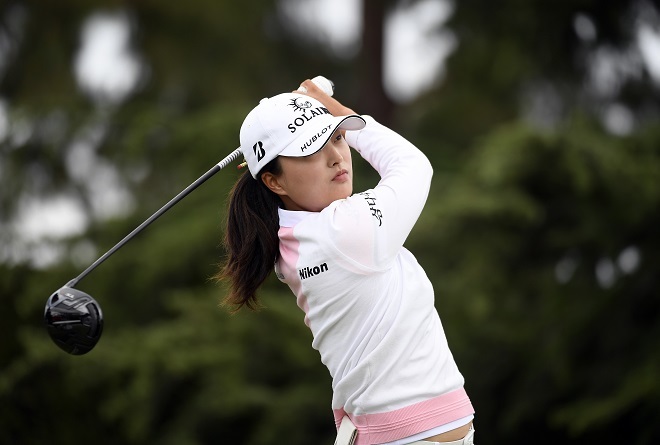 "I think putting has been pretty key for me, but then also hitting greens in regs. You know, now that I have shorter shots in I expect that my greens in regs will go up a bit higher," said Green who recently gained a lot of distance on her clubs.
"That was probably the key to me having the good results this week was making sure that I was missing it in the right areas and hitting a lot of greens. I feel like I'm pretty close. Nate and I, my caddie, have been talking about it, and we feel like we're not far off a win."
Tied for third with Green and a big fan of Henderson herself was South Korea's Ko who thought back to 2019, when she and the Canadian shared a memorable round at the 2019 CP Women's Open.
"Well, we played many times and I won in CP 2019 and I played with Brooke and she celebrated for me, so I wanted to celebrate to her," said Ko. "It was a good honour to play with Brooke when she won, so I'm happy."
---
And another thing...