LPGA Tour
Apr 30th, 2022
Green out front at Palos Verdes Championship
Aussie leads by three as amateur Anna Davis makes the cut
Photography: Getty Images
After a solo second at last week's DIO Implant LA Open, Australian Hannah Green's stock continues to trend upward at the Palos Verdes Championship presented by Bank of America. The 25-year-old leads by three through two rounds at Palos Verdes Golf Club, firing a five-under 66 on Friday that saw her make two bogeys and seven birdies, including three straight to kick off the day.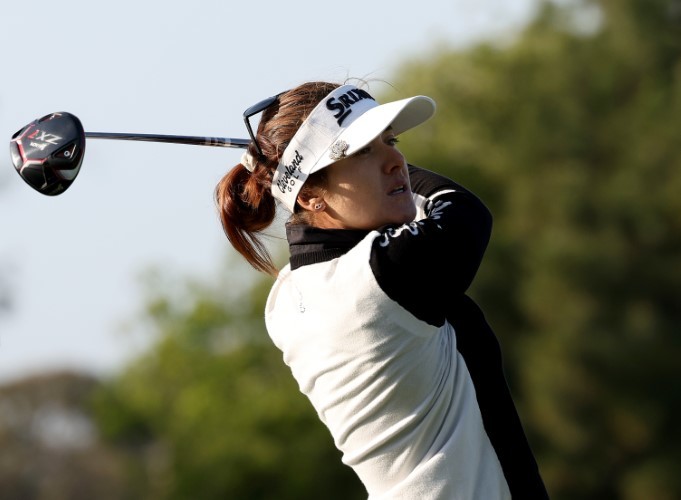 This is the third time in her career Green has held the lead or co-lead after 36 holes; in the previous two occasions, she has gone on to win both tournaments, one of which being the 2019 KPMG Women's PGA Championship, the Aussie's lone major. On a day that saw her hit some stellar wedge shots, Green was pleased with her performance as she looks to continue hitting it well ahead of Saturday and Sunday.
"I started on the 1st and hit my wedge shot to like maybe four feet; made that. The next hole hit it to five feet; made that. Next one I hit it to two feet so it was a really nice start," said Green of her effort on the first three holes.
"I feel like as soon as you have wedge in your hand you want to make a birdie, and managed to get another couple birdies coming in on the front nine. I knew the back nine was going to be quite difficult with the wind picking up and getting a little bit gusty. Super happy with the five-under round this afternoon."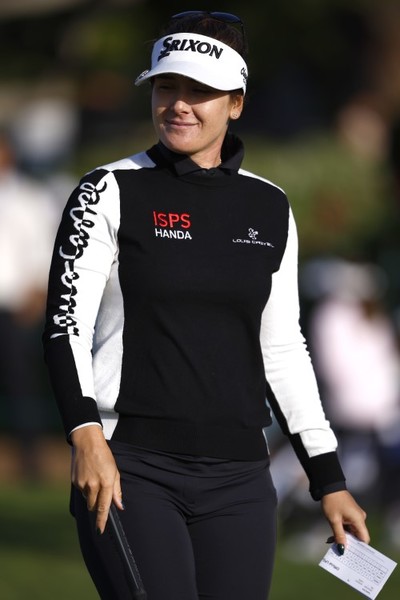 Green has won once this year already in Australia at the WebEx TPS Murray River, a 72-hole co-ed event that saw her become the first woman to win a mixed-gender tournament. Add in three top-10s on the LPGA Tour including a T8 at the Chevron Championship and Green is feeling good about her game, ready to tackle the weekend at PVGC.
"I don't feel like I played my best golf," she said. "I definitely have played well, if that makes sense. But I'm excited to see what the weekend brings. I think they're going to maybe change the course setup, maybe make things a bit more drivable. It'll be good. I'm excited."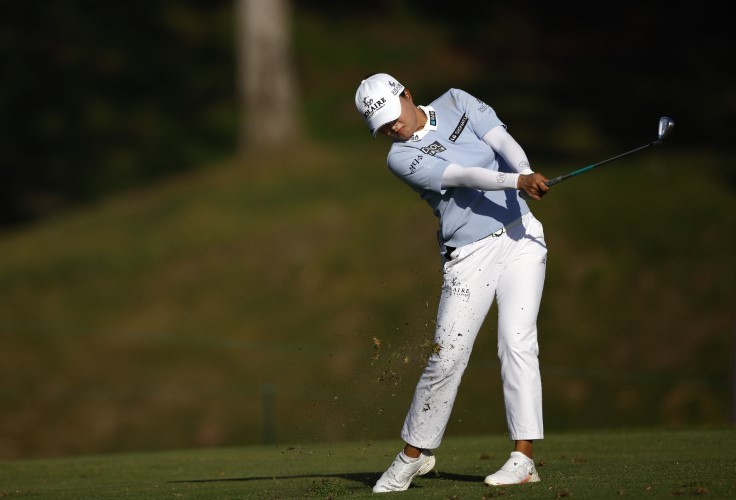 Four players sit in a tie for second at -6, including Rolex Rankings No. 1 Jin Young Ko, major champion Minjee Lee, two-time Solheim Cupper Megan Khang and 17-time LPGA Tour winner Lydia Ko. Lydia didn't play last week at Wilshire Country Club and that extra week of rest appears to be paying off. She fired a 4-under 67 on Friday, bouncing back from an early double bogey with five birdies and an eagle, and needed just 25 putts total to get the job done.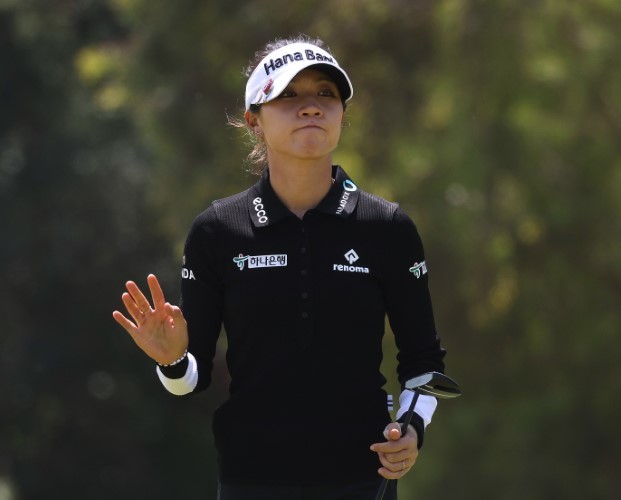 "Nothing against that event, but I have not played well the three times I've played there so it was not on my calendar. I actually took an extra few days and spent it with family after Hawaii," said the Kiwi who hit 12 of 14 fairways and 11 of 18 greens in the second round.
"(Today) I tried to not get too caught up and just be super patient and I think that's what you got to do. It's not easy, especially when the wind is up. I think some holes played completely different to my practice rounds so just having a lot of patience and enjoying it."
A trio of players are tied for sixth at -5. Former University of Southern California alums Jennifer Chang and Annie Park shot 69 and 72 respectively and Canada's Maude-Aimee Leblanc carded a 3-under 68. Five players round out the top five including major champion Inbee Park who fired a 4-under 67 after an opening-round 71.
"Yesterday was a lot tougher than this morning. Yesterday was a lot windier, the wind was pretty tricky and some of the holes were playing really, really hard," said the seven-time major champion.
"So a little different condition this morning. I was able to take advantage of that and it was a nice clean round."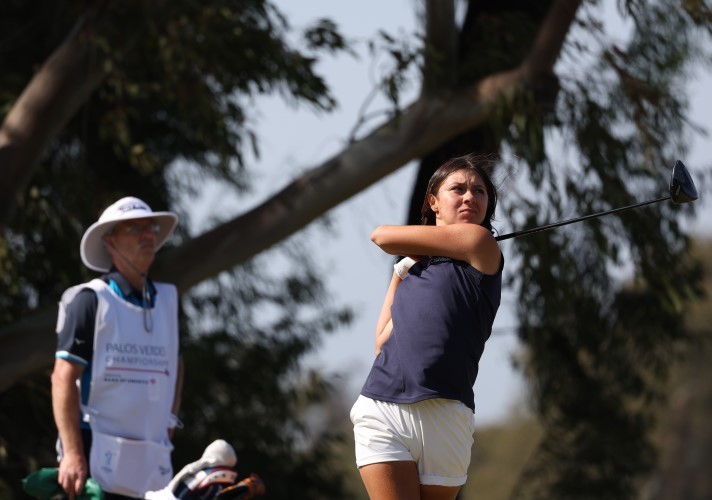 A total of 72 players made the cut, highlighted by 16-year-old, Augusta National Women's Amateur champion Anna Davis who eagled 16 and birdied 17 to shoot 72 and finish at +1 overall. 
"I knew that I had to make something happen to make the cut," said Davis, who is making her first Tour appearance. "I knew that I had to be kind of aggressive going into the last few holes. Then I made an eagle, and then after that I was like, let's play a little bit more conservatively so I make the cut. It was my goal to make the cut so I'm glad that I could do that. It'll be cool to play this weekend."
---
And another thing...