Latest
Oct 14th, 2019
Round of a Lifetime
At the fabulous Carnoustie Links
Words: GolfPunk
We love Carnoustie. It's probably one of the bestest courses in the UK, forget that, the World! So, what better venue for a 'Round of a Lifetime' for one Edward Johnson from Massachusetts, U S of A.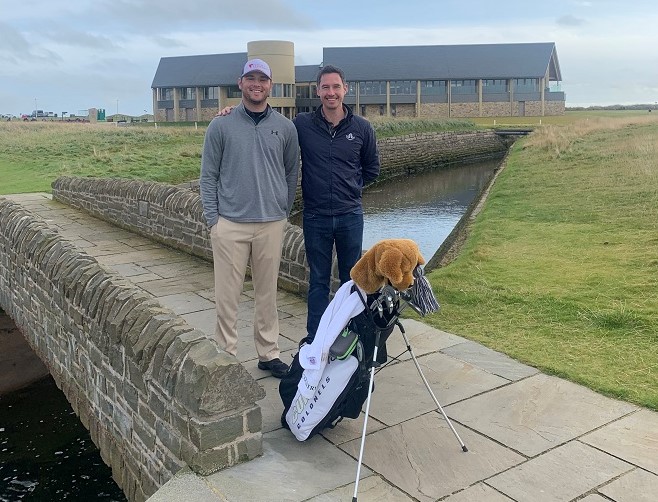 The Round Of A Lifetime Foundation had been searching for a few years for the ideal candidate for this trip and earlier this year, identified Edward who has a congenital heart disease, as the worthy recipient of their 9th award.
Thanks to the money raised by the foundation Edward, his father Ed, brother Henry and best friends were flown into Edinburgh airport from Boston, America, last Thursday and teed off at The Carnoustie Championship Course on Sunday afternoon.
On completing their round of The Carnoustie Championship Course Edward said Golf's Greatest Test was "absolutely unbelievable, it was awesome  we had the best time, thank you to everyone who made this possible" and was clearly over the moon when presented with an engraved Carnoustie Golf Links bag tag in his favourite colour of blue by Carnoustie Golf Links Chief Executive, Michael Wells.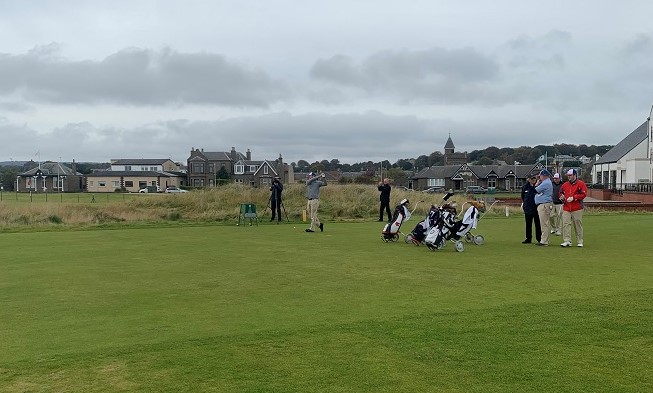 Dan Igo, Director of Content for Round Of A Lifetime, explained "When the foundation was established it was always a goal to send a recipient overseas to play their round of a lifetime. The fact that such a worthy candidate like Ed gets to play his round at such a historic course and Golf's Greatest Test in Carnoustie, Scotland, is truly a dream come true."
This is the first time the Foundation sent anyone outside the USA and Carnoustie were more than happy to help with such a worthy cause.
 "All the team here at Carnoustie Golf Links are delighted to join forces with the Round Of A Lifetime Foundation to play a part in creating some very special memories for Edward and his family" said Michael Wells, Chief Executive.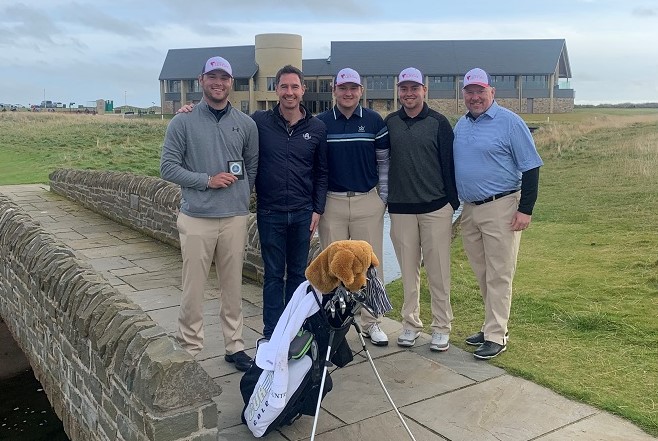 Following their round the group naturally headed to the 19th hole which in this case involved a meal provided by The Rookery restaurant at Carnoustie. Lovely stuff!.
And another thing...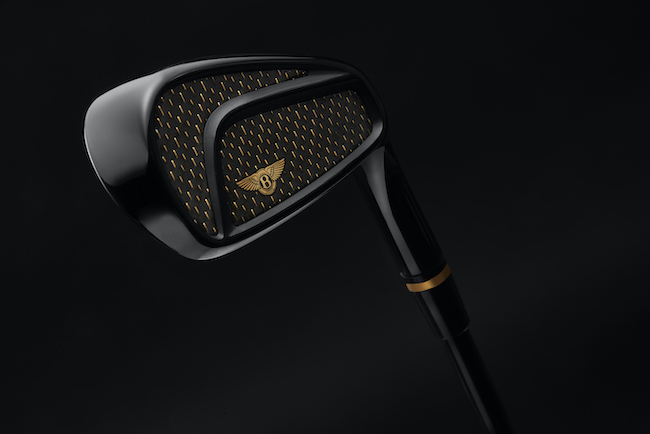 TAGS: Carnoustie Golf Links, Round Of A Lifetime, Rookery Restaurant, Carnoustie, Golf Punk, Latest, 2019