Ladies European Tour
Mar 19th, 2023
Roussin storms to victory in Singapore
22-year-old holds off world number one to claim second LET title
Photography: Mark Runnacles/LET
Pauline Roussin fired a sensational eight-under-par round of 64 to seal a four-shot victory at the Aramco Team Series presented by Public Investment Fund – Singapore. The 22-year-old had a flawless final day at Laguna National Golf Resort Club where she rolled in eight birdies on the final day.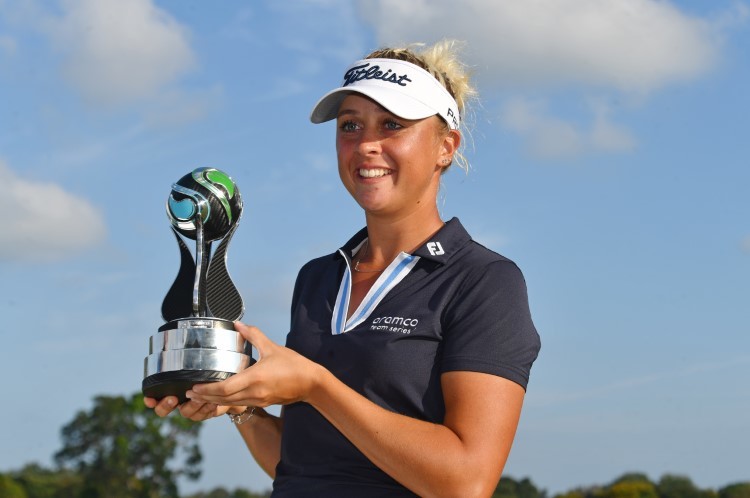 It took until the seventh hole for the Frenchwoman to make her first birdie, but she then rolled in four consecutively on holes nine through to thirteen.
Roussin got on another roll making three birdies on the trot on the 14th, 15th and 16th to reach a total of fifteen-under-par and win the Individual crown in Singapore.
"Honestly, I was just surfing the wave that was just happening," she said. "We kept it very chill with my caddie, my boyfriend, and we just talked about TV shows and what to watch, what not to watch.
"It kept me in a really good place during the entire round, and then it was unfortunate that I hit that tree, but it doesn't even matter now! I don't think I have realised just yet.
"You're going to be impressed playing with Danielle [Kang]. She's an amazing player and won so many tournaments, but I worked a lot. I was doing my own thing, and I was literally not thinking about what other people were thinking and just being in my own bubble with my caddie, and it worked out.
"It's special. I had my first win with my mum on the bag and she's here this week and my coach is here as well, so it's very special and having my boyfriend on the bag."
It was a second LET title for Roussin, who won the 2021 Didriksons Skatfo Open just weeks after turning professional.
And the now two-time LET winner believes she has learned so much in the 18 months since her last victory.
Roussin explained: "I think I'm way more experienced now, and it just hits different because there has been a lot of work and a lot of experience from last year.
"Now after a year and a half as a pro and I have realised where I can be when I'm on top of my game and feels good that it comes out with a win."
American Danielle Kang finished in second place in Singapore after a final round of 68 (-4) which included an eagle, four birdies and two bogeys.
World number one Lydia Ko ended the week in third place on 10-under-par after a 66 (-6) on the third day at the Aramco Team Series – Singapore.
Ko explained: "My goal going into today was to try and post a low one and I actually thought six-under would be a round that I'd walk off today feeling like I did a good job.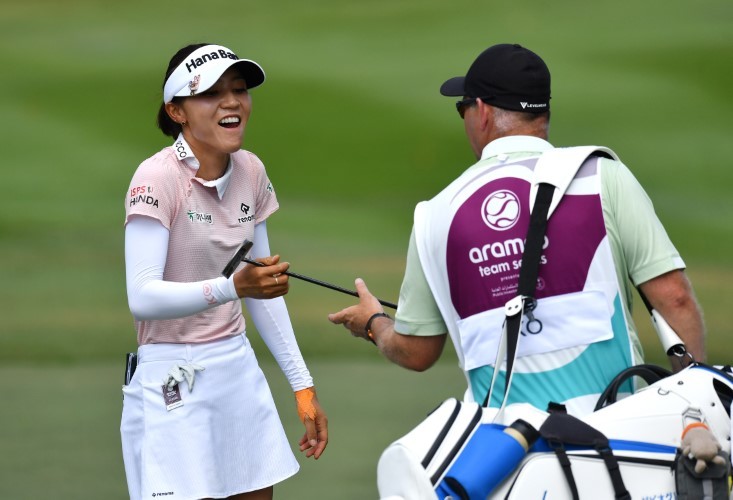 "Everybody was playing really well and I feel like you can take advantage, especially on some of the par-fives. I got a really good start on the first three holes, my putter was definitely something I needed to thank."
Swedish pair Elin Arvidsson and Linn Grant finished the week in fourth place on seven-under-par alongside Czechia's Klara Davidson Spilkova.
Three players finished in T7 with Scotland's Michele Thomson, Thailand's Trichat Cheenglab and England's Eleanor Givens on six-under-par with France's Agathe Sauzon in outright tenth place on five-under-par.
In the 2023 Race to Costa del Sol, India's Aditi Ashok continues to lead the way at the top of the standings with 1,210 points.
Spain's Ana Pelaez Trivino sits in second place with 777.33 points, while Roussin moves up to third with 569 points.
South Africa's Ashleigh Buhai is fourth (545.19), England's Lily May Humphreys is fifth (532) and England's Alice Hewson is sixth (513.83).
Swedish duo Maja Stark and Grant are seventh and eighth with Germany's Chiara Noja in ninth and Belgium's Manon De Roey rounding out the top 10.
---
And another thing...