Ladies European Tour
Nov 20th, 2020
Pedersen completes 'Saudi Sweep'
Dane wins both team and individual event at Saudi Ladies Team International
Photography: Tristan Jones / LET
As the sun set on a sensational ten days in the Kingdom of Saudi Arabia, Denmark's Emily Kristine Pedersen completed the 'Saudi Sweep' of titles, adding to her season's trophy haul with victory in both the team and individual standings at the inaugural Saudi Ladies Team International.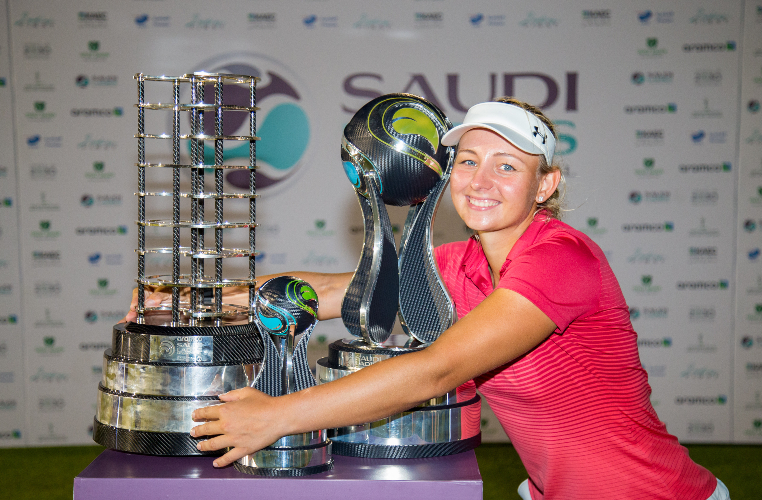 The 24-year-old has been in red-hot form all year and having won last week in a thrilling play-off with Georgia Hall, dominated again at Royal Greens Golf & Country Club to seal a 'hat-trick' of wins and the Race to Costa del Sol crown.
Playing alongside partners Scotland's Michele Thomson, South Africa's Casandra Hall and English amateur Matt Selby, Pedersen fired a relentless bogey-free final-round five-under-par 67 to win the individual title by two shots at fourteen-under-par and spearhead her side to a slender one-shot win in the team event at forty-under-par.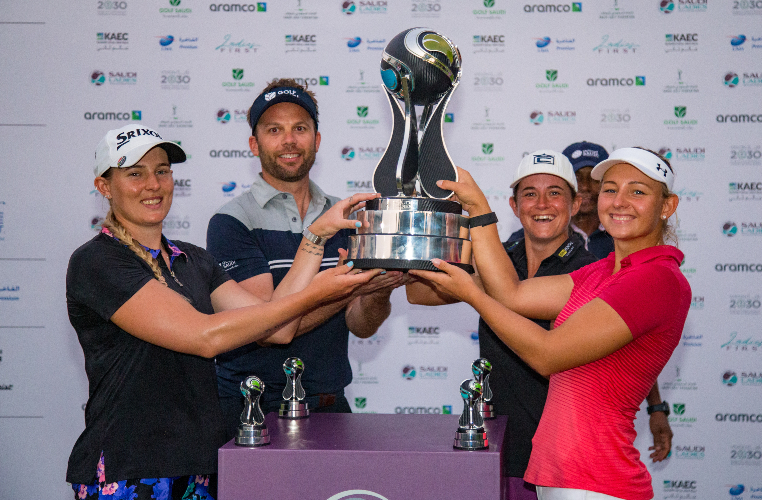 "I can't believe what's happened this season, I was confident I could get back to where I was, but I couldn't imagine that it would be like this. It's been a strange year for all of us with COVID but while everyone's saying it is the worst year, I'm having the best year ever, so that's a little weird but I am really happy."
Protecting a two-shot lead in the individual contest heading down the risk/reward 18th hole, Pedersen laid up for the first time in seven rounds at the par five and, despite wedging into 10ft, set the stage for playing partner Casandra Hall to take the limelight.
Stepping up to the plate, 21-year-old Hall belied her years to confidently roll home for a closing birdie from 12ft in her first LET appearance outside of her native South Africa and walked away with a third of the $97,500 team winner's check.
"It's definitely one of the biggest putts of my career, I felt like I was letting the team down a little bit to that point and I thought Emily would hole hers on 18 but I thought let's give it the best shot I can and all those hours of practising paid off."
Completing the team line-up was Scotland's Michele Thomson, who was selected by Captain Pedersen at the 'draw party' earlier in the week.
A veteran of 56 LET tournaments and five top-ten finishes, the former policewoman added, "It's been unbelievable, I was absolutely delighted when I heard she'd picked me. She is one of the best players I think I've ever played with and we just wanted to make some birdies out there today. Although I am about ten years older than her, I have learnt a lot from her this week, and I've gained a great friend this week."
Courtesy of her victory in the individual standings, Pedersen collected a further $25,000, taking her winnings for the unforgettable fortnight to an impressive $207,500.
"I have loved the course; I think it sets up well for me and worked well with Mikey. We worked out our tactics and stuck to it through everything. The weather is good here, the people are nice, and it's been a good ten days."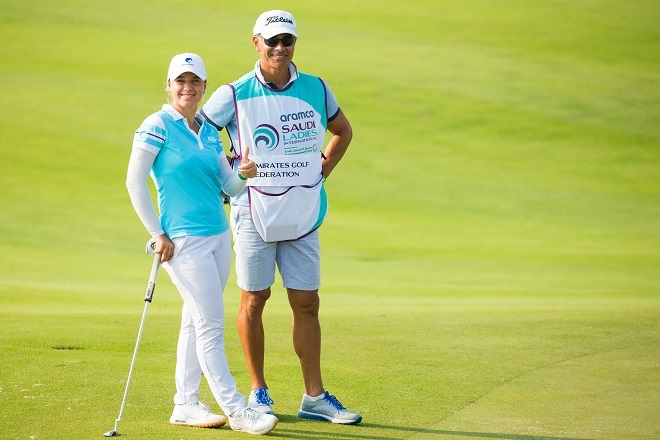 Finishing her season in style with a course-record 63 (-9), Australia's Stephanie Kyriacou capped off a memorable first season on Tour with a chip-in eagle at her final hole to finish in T2 alongside Anne Van Dam and overnight leader Luna Sobron Galmes, just two shots behind Pedersen. 
As a result of the finish, the 19-year-old all but mathematically sealed the LET 'Rookie of the Year' spoils, commenting, "It was a good day, started with a birdie, wanted to keep the momentum going then holed out on the 14 and then chipped in on the last for eagle which was a great way to finish the year. I hadn't thought about the Rookie of the Year title until my friend told me about it and then was like that's cool, it would be great to win. It's a once in a lifetime opportunity to play for the award and I'm so happy with my year."
---
And another thing...