GolfPorn
Oct 22nd, 2019
GolfPorn: Coeur d'Alene Golf Resort, Idaho
All aboard "The Putter"
Words: GolfPunk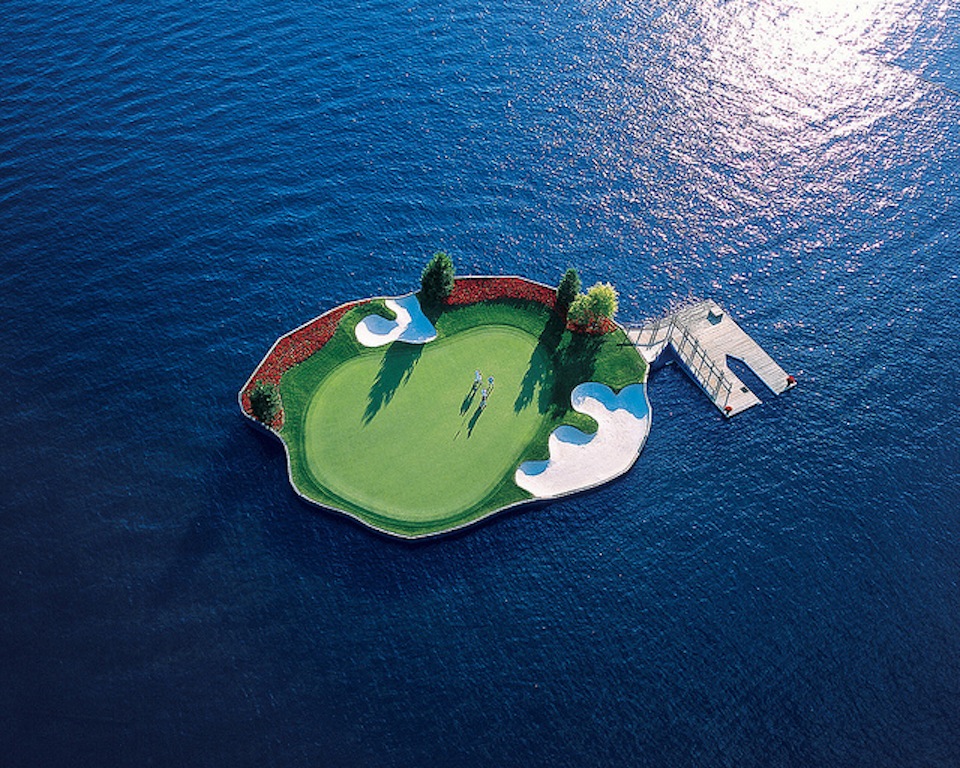 The floating green at Coeur d'Alene Golf Resort, Idaho
Hole 14
Par 3
218 yards (ish)
The famous floating island green has become a bit of an iconic hole in golf, but what many people don't know is that distance from the tee changes every day via an intricate computer-controlled underwater cable system.
At approximately 15,000 square feet, the island may look intimidating but it's a deceivingly large target. The back and front-right of the green are protected by bunkers but you only get two attempts to land safely on the island before an enforced drop on the green.
To finish the hole, players board the "Putter" an electric-powered boat to the island green and, which we think is a very nice touch, you get your own certificate of achievement from The Putter's captain on the way back.  Bless!
And another thing...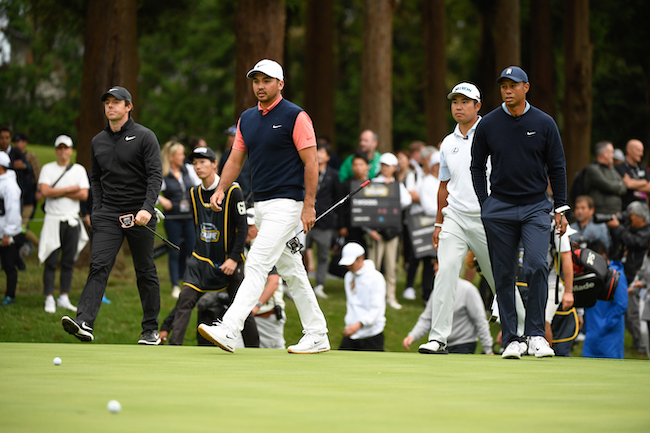 TAGS: GolfPorn, Floating Island Green, Idaho, 2019