Golf Bedlam
Aug 18th, 2017
Teenager's 67 million to 1 hole in ones
And he still doesn't win tournament!!
Words: Tim Southwell Photography: Joe Rooney Styling: GolfPunk
You get two hole in ones in one round, you finish -3 and you still don't win?? What's all that about?...
Well that's exactly what happened to Armagh teenager Joe Rooney. The 16-year-old scored a crazy amazing two holes-in-one in the same round at County Armagh Golf Club on Tuesday.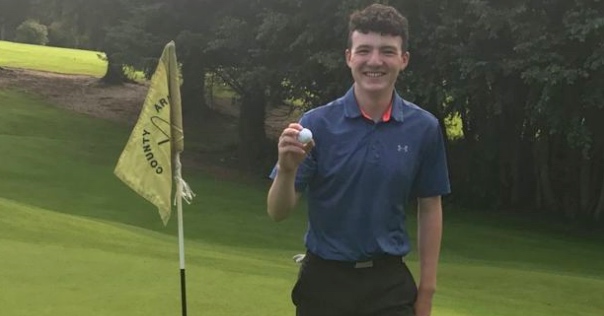 That's a 67 million to one shot. Even if you have got a handicap of two. Prior to this mad day, Joe had never had a hole in one, let alone two of the blighters!
"On the third hole I hit a great shot," said Joe. "The ball bounced in the middle of the green, then spun out to the left and went straight in. I played on and was four under par when we got to the seventh hole. The green is elevated a bit, but I hit the ball well – it only bounced once.
"You can't see the pin very well from the seventh, but it smacked the bottom of it and you just knew by the sound that it had gone in. We just all went crazy and began hugging each other and jumping around."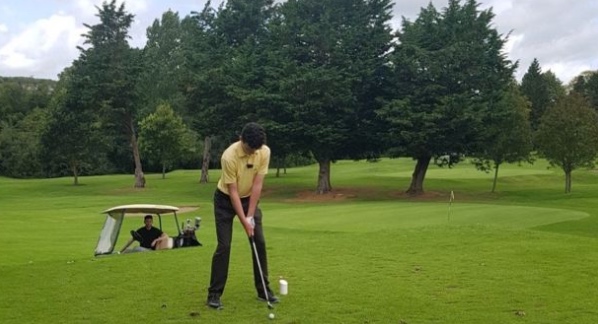 "I got a bit nervous after that – I bogied the 10th and 11th, but birdied the 12th, finishing three under par."
Joe hopes to follow in the footsteps of other Northern Ireland golf stars like Rory McIlroy.
"Obviously it's every young golfer's dream to be professional, but I know it's very hard, so right now I'm just working hard and focusing on tournaments," he said.
Keep going Joe, we'll be keeping an eye out for more tales of derring do!
Related:
Will Wilcox's bonkers ace at Sawgrass 17