Golf Bedlam
Aug 29th, 2019
Something for the weekend
New slippers and a self-putting ball!
Words: GolfPunk
Something for the weekend?  Ooh suit you!
ADIDAS TOUR360 XT TWIN BOA
Despite the way we look the GolfPunk team contains some reasonable cyclists all of whom instantly recognised the Boa system that has been employed on adidas' latest Tour360XT offering because the dual configuration they have gone for is used on their cycling slippers!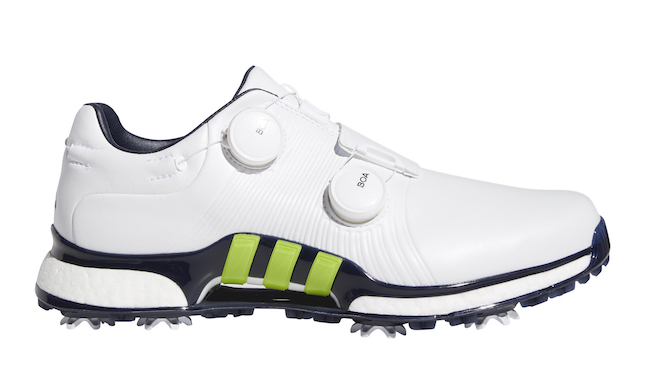 Aside from the fact you can simply slip the shoes on, lock them down and twist to tighten, something even the GolfPunk team can manage, the system offers "micro-adjustability in two separate zones" according to the marketing dudes although we can testify to the fact you get a very comfortable and solid fit on the cycle which should help keep your foot locked in when swinging the wrenches and is easily adjusted for the comfort of the 19th hole!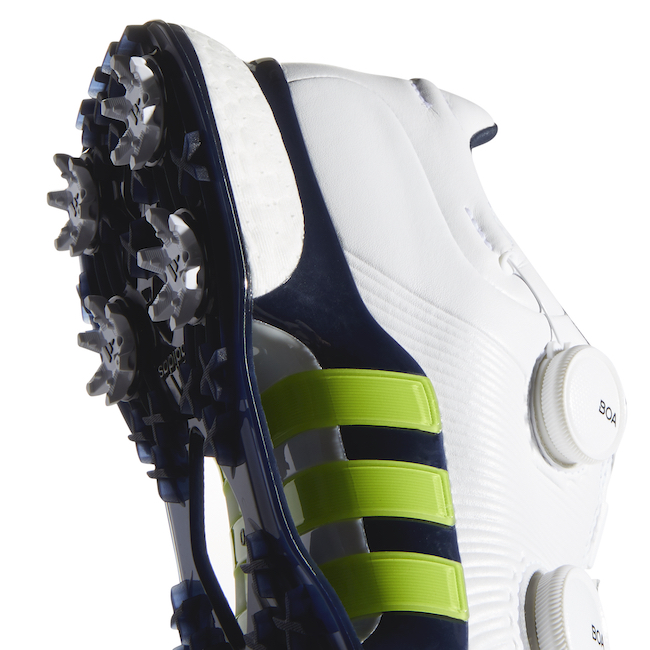 According to the tech stuff Boa is built lightweight, waterproof, and ultra-durable, designed to to perform in all conditions, the Boa® Fit System is rigorously field tested and guaranteed for the lifetime of the product on which it is integrated.
RRP £179.95 and in store now.
ECCO GOLF UNVEILS BIOM COOL PRO
Our Danish friends at ECCO Golf have combined a couple of cool technologies in their latest BIOM COOL PRO range whilst also  delivering an understated stylish look.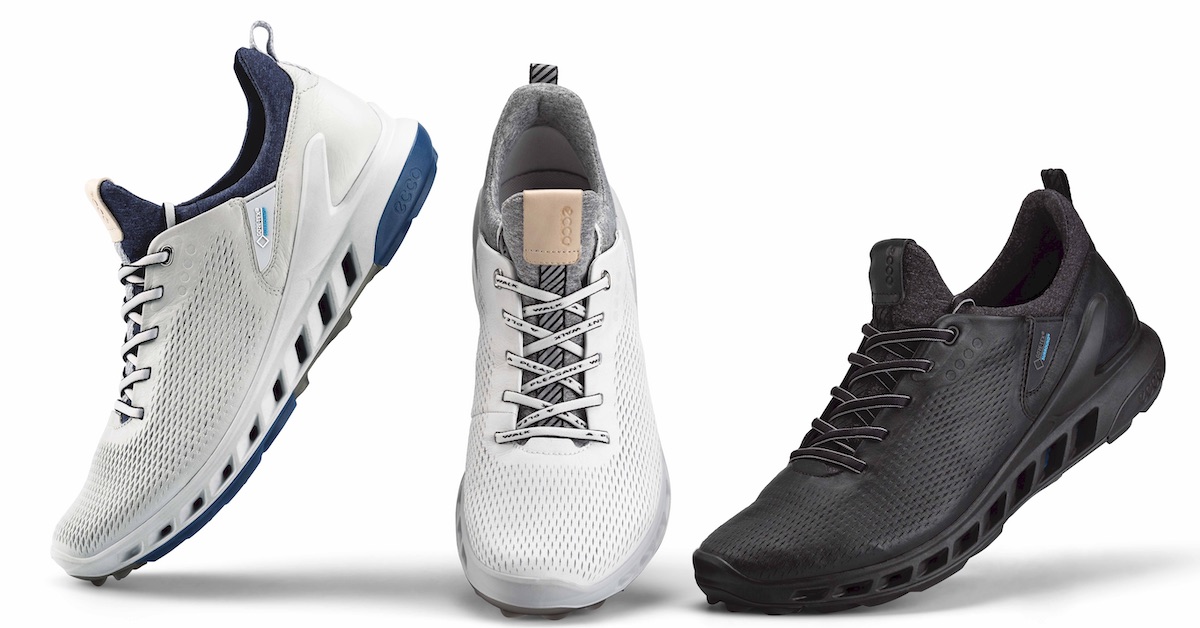 BIOM COOL PRO provides excellence through fusion to create a totally unique performance hybrid golf shoe that leverages the proven benefits of the BIOM and GORE-TEX SURROUND technology platforms to facilitate supreme, 360° breathable comfort round after round.
Manufactured using Yak leather (yes really!) from their own tanneries the BIO COOL PRO contains a number of innovative comfort properties:
ECCO FLUIDFORM Direct Comfort Technology is a 'state change' process that uses specialised fluid materials to form around an anatomical last, ensuring a finely tuned balance of cushioning and rebound, while also creating a flexible and durable bond.
BIOM NATURAL MOTION last, based on scans of more than 1000 athletes' feet, mirrors the contours of the human foot, enabling it to move more naturally, closer to the ground, and forms like a second-skin around the foot.
ECCO TRI-FI-GRIP outsole, which ensures multi-purpose zonal performance for excellent grip, stability, durability and flexibility, as well as an ultra-durable T.PU construction that minimises wear, on and off the course, without affecting performance.
T.PU EXHAUST GRID built into the midsole of the shoe with larger, angled openings, scoops air in and channels it directly to the sole of the foot while also allowing moisture and heat to escape, for ultimate breathability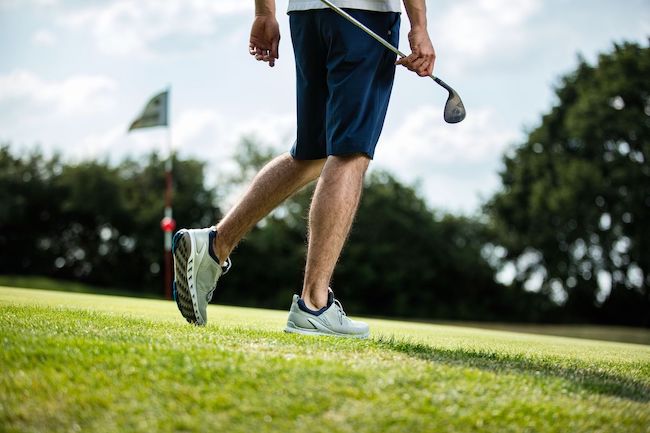 RRP £210 and in store now.
NISSAN'S LAUNCHES A NEW…. GOLF BALL
We did raise an eyebrow when we were told that Nissan were launching a golf ball.  We mean, come on, better known to most for selling a bunch of cars they are not regulars on the tour selling golf swag.
However, when we watched the video, we were a lot more interested especially given our putting last weekend…
https://www.youtube.com/watch?time_continue=1&v=ZWtoDRsWgkk
Sadly, the golf ball which launches in September along with Nissan's new Skyline (cue lots of excited boy racers) is only available in Japan.  Apparently, it uses an overhead camera to guide the ball using an internal electric motor and something called ProPilot 2.0 technology.  Unsurprisingly it won't be allowed in tournament play, more's the pity!
And another thing...
Lifesaving support from Motocaddy App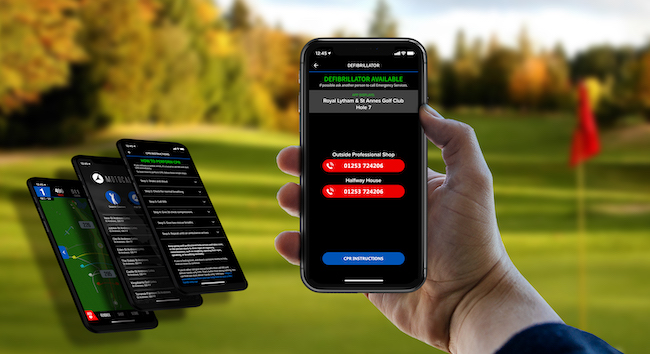 TAGS: Something For The Weekend, Suit You!, ECCO BIOM COOL PRO, Adidas, Ecco, Nissan, Golf Bedlam, 2019, TOUR360, BOA, Golf Ball