Golf Bedlam
Oct 2nd, 2015
Sacked! For playing golf
Golf Bunk goes terribly wrong for Chinese dignitary
Words: Tim Southwell Photography: Matt Groening
A routine Golf Bunk went terribly wrong for a a vice mayor in a southeastern Chinese city. He's been sacked for playing golf when he should have been working, a move taken as part of a corruption crackdown.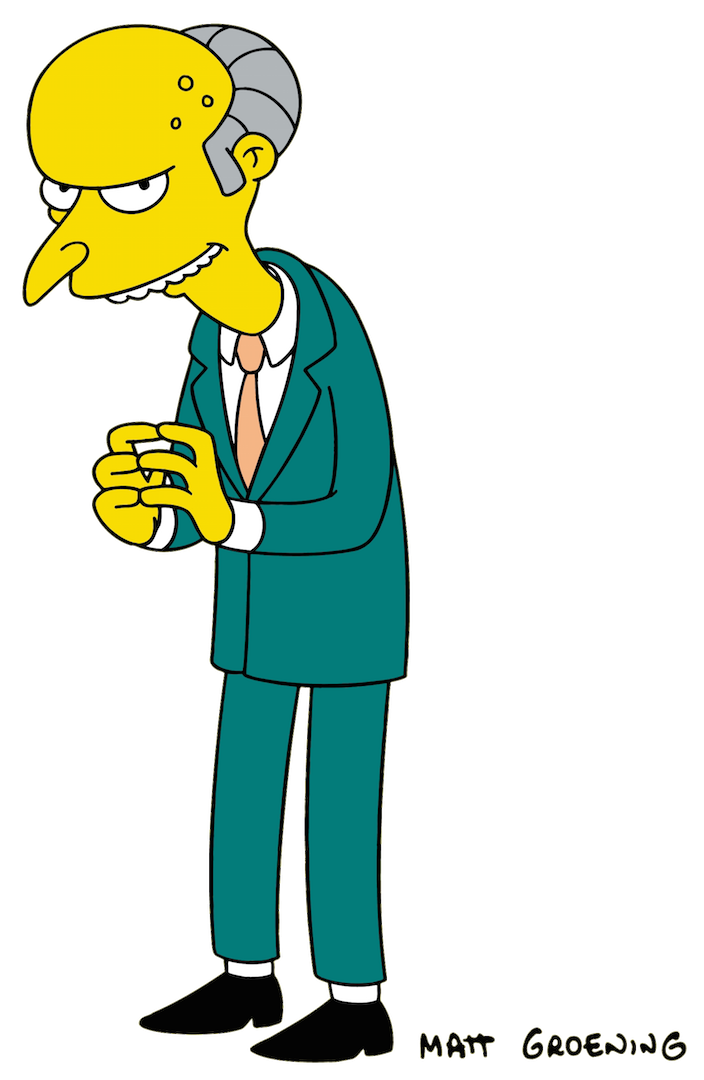 "Have the Golf Boys killed, Smithers"
Golf has come a long way in China since it was banned for being a bourgeois excess by late leader Mao Zedong, with wealthy Chinese in particular seeing it as a way to affirm their status.
But it is linked in the minds of many in China with providing an opportunity for officials to make shady deals away from prying eyes and being an inappropriate activity for government employees who are meant to serve the people.
The official Xinhua news agency said Lin Chunsong, vice mayor of Wuyishan in Fujian province, belonged to a golf club but was paying much less than other members to play.
When a campaign against membership of private clubs for provincial officials kicked off in 2013, he changed the name of his membership to somebody else and carried on playing. Which makes perfect sense to us here at GolfPunk.
Between June 18, 2013, and August 16, 2015, Lin played 163 rounds of golf at his club, 12 of which were during work hours. He has now been sacked for breaching anti-corruption and clean government rules.
So think on that next time you do a GolfBunk!
TAGS: Sacked For Playing Golf, Chinese Man Sacked From Government Post For Playing Golf, Golf Bedlam, 2015