Golf Bedlam
Jun 21st, 2016
Prison Golf
You'd better be on your best behavioiur
Words: Sophie Southwell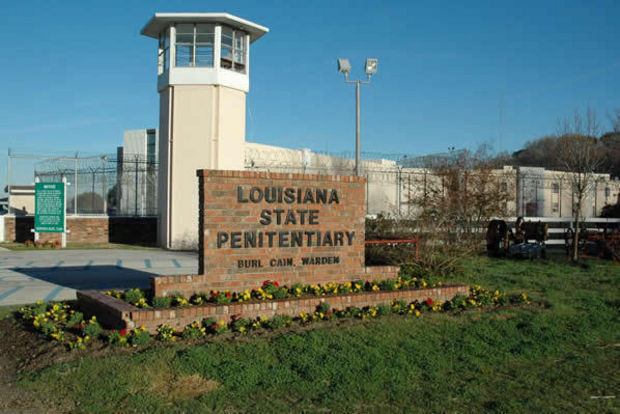 At the Louisiana State Penitentiary, also known as Angola and "the Alcatraz of the South" you will find Prison Hole Golf Course. Built by the prison's former dentist, it is a par 72 nine-hole track with 18 tee boxes, situated on a former 80 acre former bull pasture, slap bang next to Unit J, the prison's disciplinary unit for the proper hard nuts.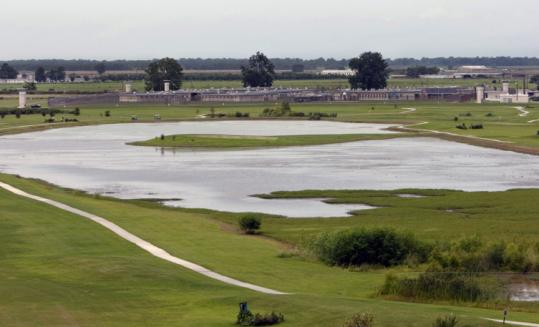 But the prisoner's aren't allowed to play on the course, just maintain it. A shame, I think, as we all know how great golf is at teaching discipline and composure. However, it's not our shout how the prisoners at a top security lock up over the pond are treated. But just in case the inmates who maintain the lush Bermuda fairways forget where they are, the teemarkers are in the shape of giant handcuffs.
Prison View Golf Course is open to the public, and for $5 you can hire a buggy if you need a quick getaway! Being a maximum security facility there are certain rules that need to be observed by members of the public, particularly the one about not being allowed to take firearms, knives and drugs in with you when you're playing. Doesn't say anything about wire cutters or spades, though...
The rules in full:
Prison View Golf Course is located on the grounds of Louisiana State Penitentiary; therefore, all guests must provide personal information (date of birth, drivers license number, social security number, etc.) for complete background check before play (48 hours in advance).

No tee times will be scheduled prior to completed background check.

Convicted felons and individuals listed on any inmates visiting list will not be allowed access.

All golfers must present valid, state issued identification upon arrival.

Play may be suspended at any time, due to institutional need or at the Warden's discretion.

Tee times may be cancelled without notice.

Absolutely NO firearms, drugs, alcohol or other contraband items (such as, but not limited to, cameras, knives, etc.) are allowed on the premises.

Persons entering Louisiana State Penitentiary must consent to a search of their vehicle, belongings and/or person at any time, while on institutional grounds.
We'll be alright then, and it's only $10 per round.