Golf Bedlam
Sep 5th, 2019
Golf Joke of the week
With Derek the Donkey
Words: Derek
Derek The Donkey, GolfPunk's grumpy horse-envier once again delivers his 'Joke of the Week'. As you know he likes nothing better than a proper good laugh as long as it's at someone else's expense...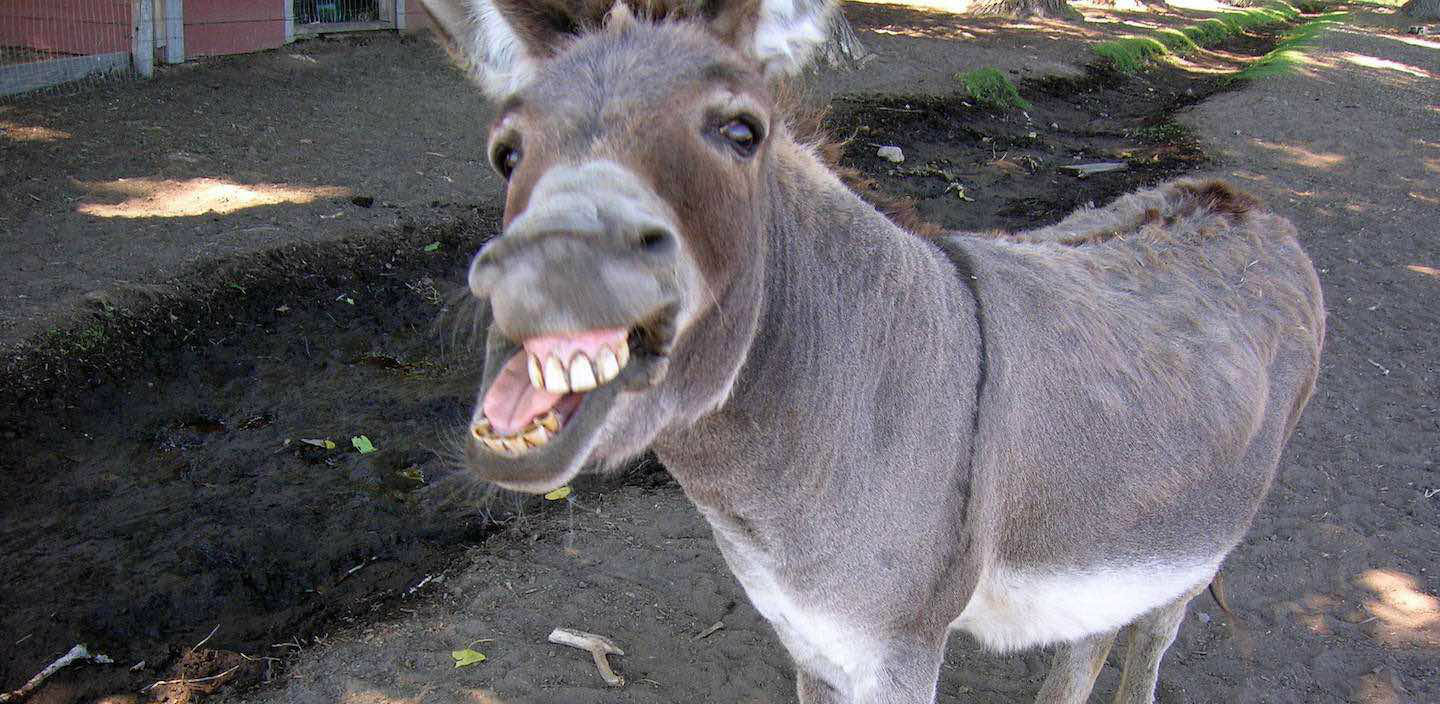 Joke of the Week
John and his assigned caddie started off the first tee of the fancy resort course Bill was playing. It was his first time using a caddie, and he was excited.
But by the eighth hole, John was already 24-over par. He had lost nine balls in water hazards. And trying to hack his way out of a bunker, John had dug a trench a foot deep.
Then, on the No. 9 green, John was standing over a 1-foot putt when his caddie coughed right in the middle of his stroke. John exploded.
"You must be the worst caddie in the history of golf!" John screamed.
"I doubt it," the caddie replied. "That'd be too much of a coincidence."
Derek's verdict: Think we saw that one coming but still chuckled!
And another thing...
Rory and Justin play in the sand