Golf Bedlam
Oct 5th, 2015
Fantasy Fourball: Robert Rock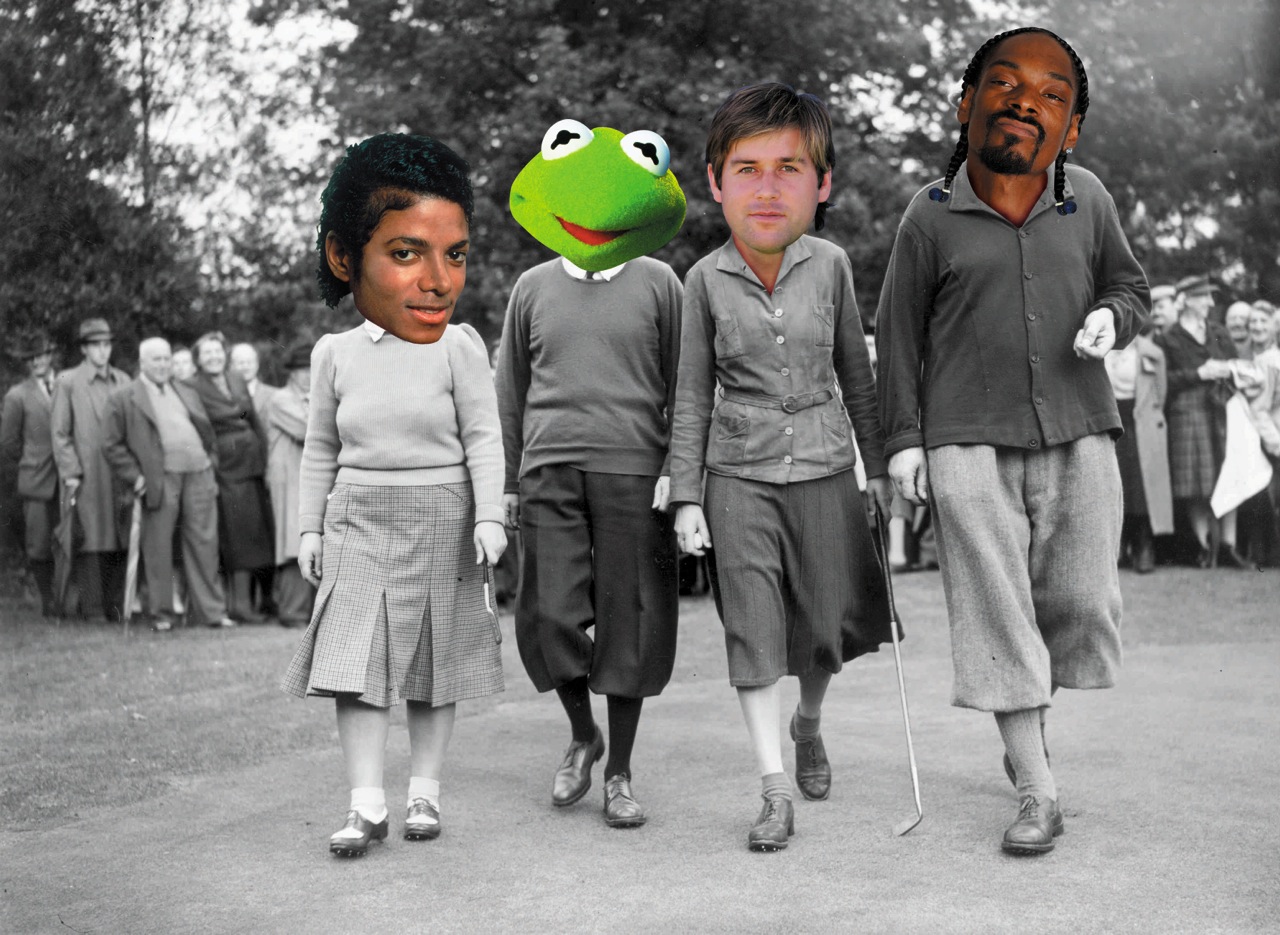 My manager Steve Bainbridge, would have to play because he reckons that he's the fourth best ball-striker of all time, but he's nowhere near. He's given Tiger Woods, Henrik Stenson and Vijay Singh a bit of credit but then there's no-one else in the world better than him, or so he claims. His career victory has probably been the local club medal on a Sunday, but boy did he believe that he hit it great that day.
Alongside the privilege of playing with him, I'd invite Michael Jackson – the one from the early years; the young Michael Jackson with the white socks. Just imagine how supple that fella' was then, he'd be able to wrap the club right around his body and generate loads of clubhead speed. It would be interesting to see how he'd celebrate a birdie. I can just see him moonwalking around the green, giving it his stadium best and I reckon he would push the stakes up to a couple of million a hole as well.
With that in mind, if it's going to be a big money match then we'd need another player with the cash and attitude to rise to the challenge, so my final choice would be Snoop Dogg. I'm a bit of a hip-hop fan anyway, so we could have a chat about music, but he's also got enough money to take on Jacko and that would make it an interesting afternoon. I'm sure he's too cool to be put off by any of the flashy dance moves and 'hee-hees' that would fly around and you need that level head when you're playing for a load of cash. We could even head back to his house for a drink afterwards. It wouldn't really matter if they were both rubbish either because we'd have Steve on hand to show them how it should be done. Should be a great round.
TAGS: Michael Jackson, Steve Bainbridge, Snoop Dogg, Golf Bedlam, 2015, Robert Rock