Golf Bedlam
Oct 18th, 2017
Fantasy Four Ball: Henrik Stenson
He's mad isn't he?
Words: Henrik Stenson
"There's so many people to choose from, it's a hard one, that's for sure. I could choose footballers, models, even friends, but I'm going to go for three people with completely different personalities to keep it interesting."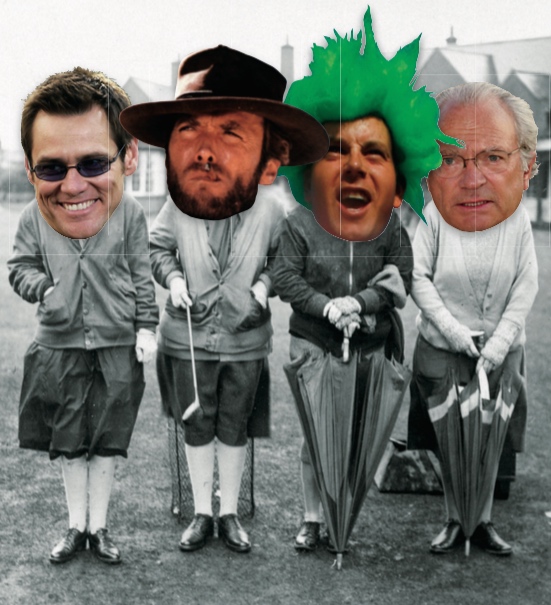 "When you're young, there's always one film star who leaves a massive impression on your developing mind. Someone that you respect, someone that you stand in the mirror pretending to be, someone who is so cool that it hurts. And for me that man was Clint Eastwood.
"I like him in Dirty Harry and things like that, but it's his Western films that I really love. His face is so hard, so unmoving, that he looks as if he's made out of granite. From his early stuff like the Spaghetti Western trilogy, to Unforgiven when he combines all of his great performances into a grand finale, he's just the man. I'm not sure what he was doing with that orang-utan though.
"To temper Clint's brooding, I'd get Jim Carrey along for the ride. He's a bit of a maniac, and I don't think I'd be able to concentrate for laughing, especially if he did his animal impressions. But it would be worth it, as long as Clint didn't get annoyed and reach for his Magnum.
"And then I suppose it would have to be King Carl XVI of Sweden. There's no real reason other than the fact that he's the King of my country. And let's face it, everyone needs a bit of royalty on their side. So I suppose I'd have to give him everything inside of 10ft.
TAGS: Henrik Stenson, Clint Eastwood, Jim Carrey, Golf Bedlam, 2017, King, Sweden