Golf Bedlam
Apr 17th, 2018
Etiquette row ends in stabbing on golf course
We've all knifed the odd 52-degree wedge, but this is something else.
Words: Florida Dayton
We've all knifed the odd 52-degree wedge, but this is something else. This guy sounds like a pearler. After watching a boxing match in Melbourne, Australia, Matthew McKay went for a round of golf with his pals at Broadford GC in August 2017.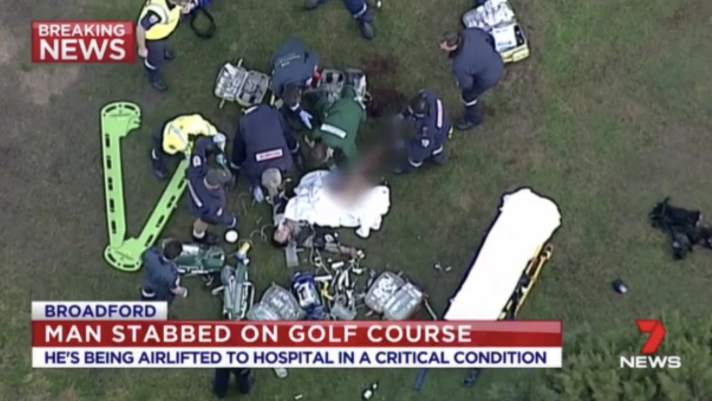 He'd 'had a few ales' and his playing partners say he was 'wasted'. Not the first and not the last, of course, but his drunkenness led to him "damaging the greens, scratching one with a flag and stomping golf balls into another."
After a while, the group had had enough of his boorish behaviour and had it out with him, leading to Mckay storming off the course. Thank God he's gone, they thought, only to see him returning in what looked like some kind of mood. He was wielding a Smith and Wesson knife and promptly attacked his friends. Although he swung and missed at one of his friends, he struck another, Simon Mudd, in the thigh, hitting an artery, an injury so severe that Mudd was airlifted to a hospital, where he received a major blood transfusion and emergency surgery.
"He had lost almost three liters of blood and was minutes away from death," County Court Judge Frank Gucciardo said during sentencing on Monday. According to the judge, Mudd has not recovered yet from the attack.
McKay had previous in this department, being fined in 2009 for impaling another person, also in the thigh. Mudd was described as McKay's "best mate," the two friends as far back as age five. McKay is eligible for parole in 10 months...
Not remotely related...
How To Choose The Right Golf Ball For Your Game!