Golf Bedlam
Jun 29th, 2017
Cliffhanger! Dorset golf course falls into ocean
Well, the 15th anyway...
Words: Tim Southwell   Photography: James Lovebridge  
As if bumping into acting luvvies David Tennant and Olivia Colman while they're filming Broadchurch wasn't bad enough, now the members of Bridport & West Dorset Golf Club have been dealt another blow as half the 15th hole sank into the ocean.
So next time you're thinking about moaning about the state of your golf course, spare a thought for these poor buggers.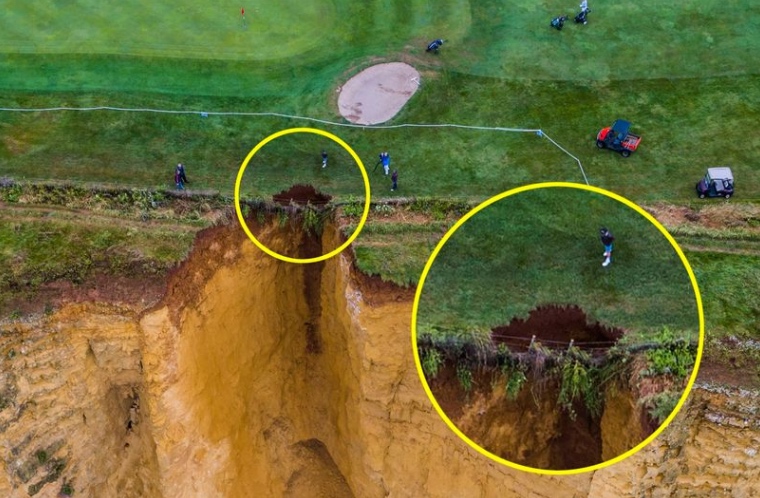 Around 2,000 tonnes of rock slipped 150ft at West Bay, in Dorset, in the heart of Broadchurch country yesterday, leaving a bunker on the 15th hole just yards from a gaping chasm.
Local photographer James Loveridge managed to get these amazing pictures show a group of golfers standing absurdly close to the edge and peering into the abyss. Curiosity can kill the golf cat, you know...
James, 26, who used a drone to get the shots, said: "We have had a large amount of rainfall constantly for the last couple of days and from what I have read the cliff fell over night. "It is the biggest fall I can remember and has completely cut off both the beach and the South West Coast Path, eating slightly into Bridport and West Dorset Golf Club.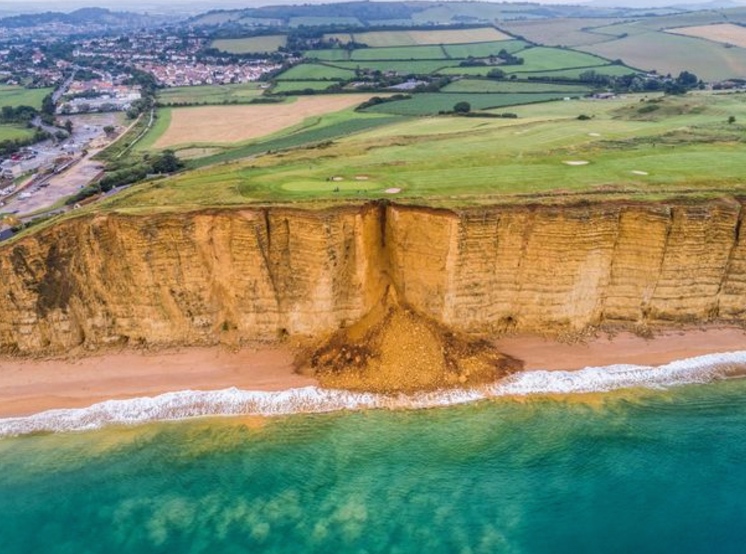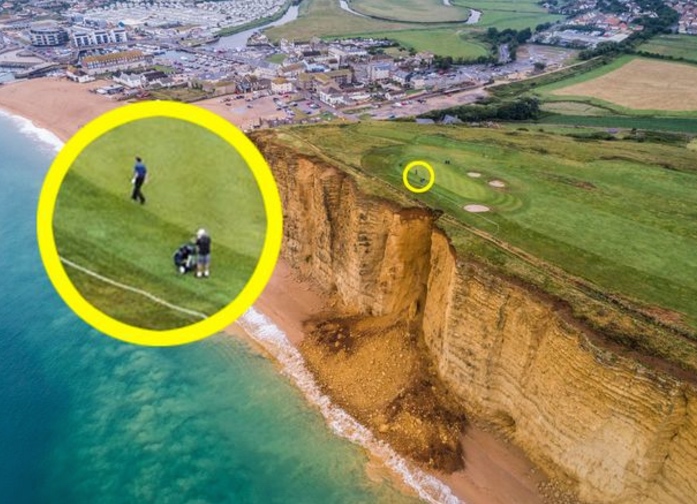 "These events are quite sporadic and this one happened to be just after heavy rain but they can happen at any time, day or night, summer or winter.
"Luckily it happened during the night when no-one was on the beach as people have been sat there and walking along the beach every day. I believe the coast path will be worked out with landowners as to where it can be diverted to."
The course remains open according to the Bridport & West Dorset Golf Club website but golfers would be well advised to play 17 if there's any sense in the world.
Dorset County Council confirmed the path had been closed between West Bay and Freshwater after what it described as a 'major cliff fall'.
Phil Sterling, the authority's coast and countryside manager, said: "We believe this to be a significant cliff fall of around 1,500 to 2,000 tonnes of rock. "Our countryside team is working closely with the police, coast guard and other partners to respond. Following police advice, we have closed the coast path between West Bay and Freshwater.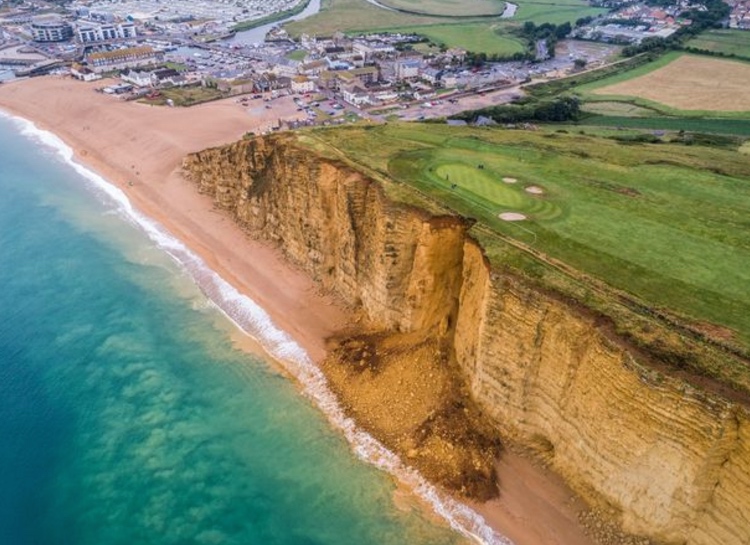 "The path link has been severed and we will negotiate with the landowner and others to agree a diversion as soon as we are able to.
"In the meantime, we would remind people that landslides and rock falls can, and do, happen at any time - and you can be at risk even at low tide.
"The Jurassic Coast is a wonderful place to visit, but it's important to use common sense and caution - stay away from the edge and base of cliffs and always pay attention to warning signs and safety messages."
Try telling that to the golfer about to beat his best score who finds his ball on the edge with 4 holes to go... 
Related: