Golf Bedlam
Jun 3rd, 2017
Black bear taunts golfers in Alaska
The ultimate hazard gives them what for
Words: Tim Southwell
Just what you need when you're five over your handicap and you've finally nailed one down the middle – a bloody great bear to walk out of the woods and become 'interested' in you...
That's exactly what happened to Gary Cox at Moose Run Creek Course in Anchorage, Alaska when – according to Gary - he was about to "hit my seven iron to three feet, roll it in for birdie and make the comeback of all comebacks".
First the bear approached the hole, clearly interested with the flag, but he galloped off after one of the golfers yelled "hey, hey, hey" at him. Then the bear thought about it for a second and decided that some scrawny Alaskan shouting "hey, hey, hey" at him was tantamount to being quite rude, so the bear headed back towards the golfers, and eventually helped himself to the food contents of Gary's golf bag.
https://www.youtube.com/watch?v=ZHylSL_bv7o
According , if you do encounter a bear you should make yourself look as large as possible, and move away slowly and sideways. If at all possible, do not let the bear access your food, because it encourages the bear to repeat this behavior.
Someone once told me that a bear can run faster uphill than you can run downhill. Which, I guess is great if you're traveling in the opposite directions but not so good if you're going in the same direction. Basically, I think what they were trying to say was that if a bear has it in for you, you're screwed.
Related:
Henrik Stenson takes on crocodile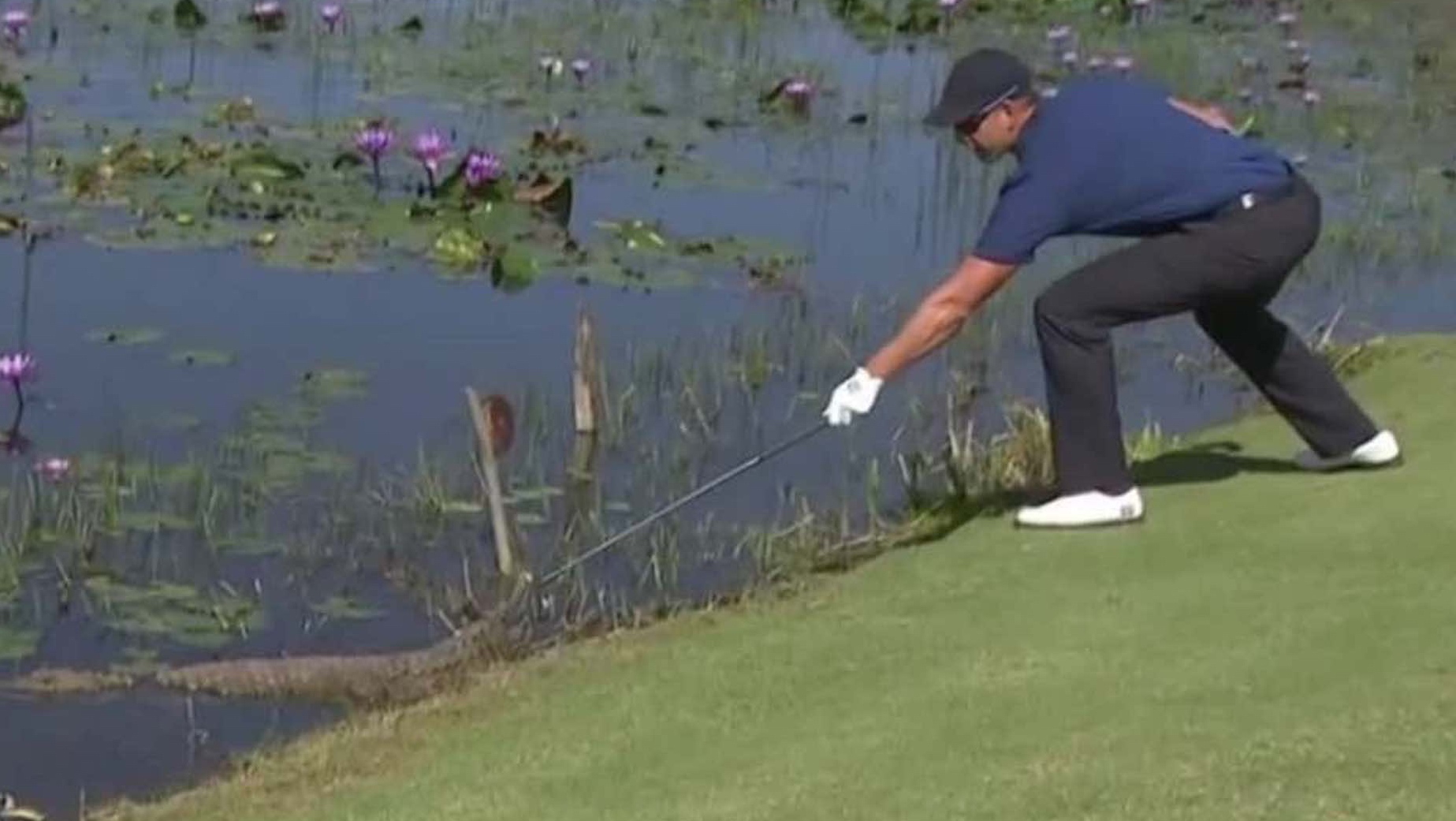 TAGS: