FedEx Cup 2017
Sep 18th, 2017
Fedex Cup – Leishman goes wire to wire
And soars up to 4th in the Fed Ex Cup standings
Words: GolfPunk Photography: Getty Images
Marc Leishman endured some tense moments at the BMW, but the Leish birdied three of his final four holes to close out his second consecutive tournament.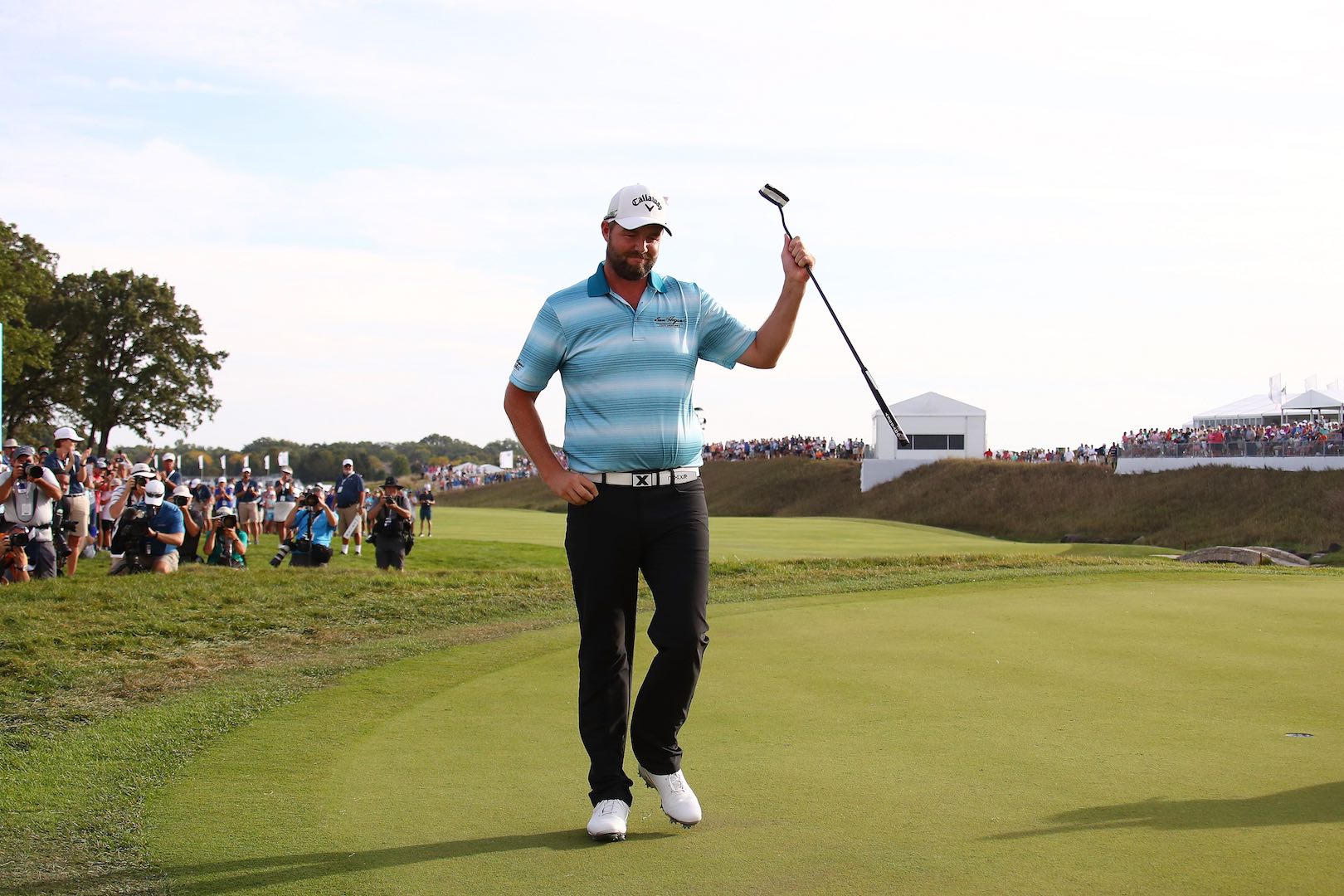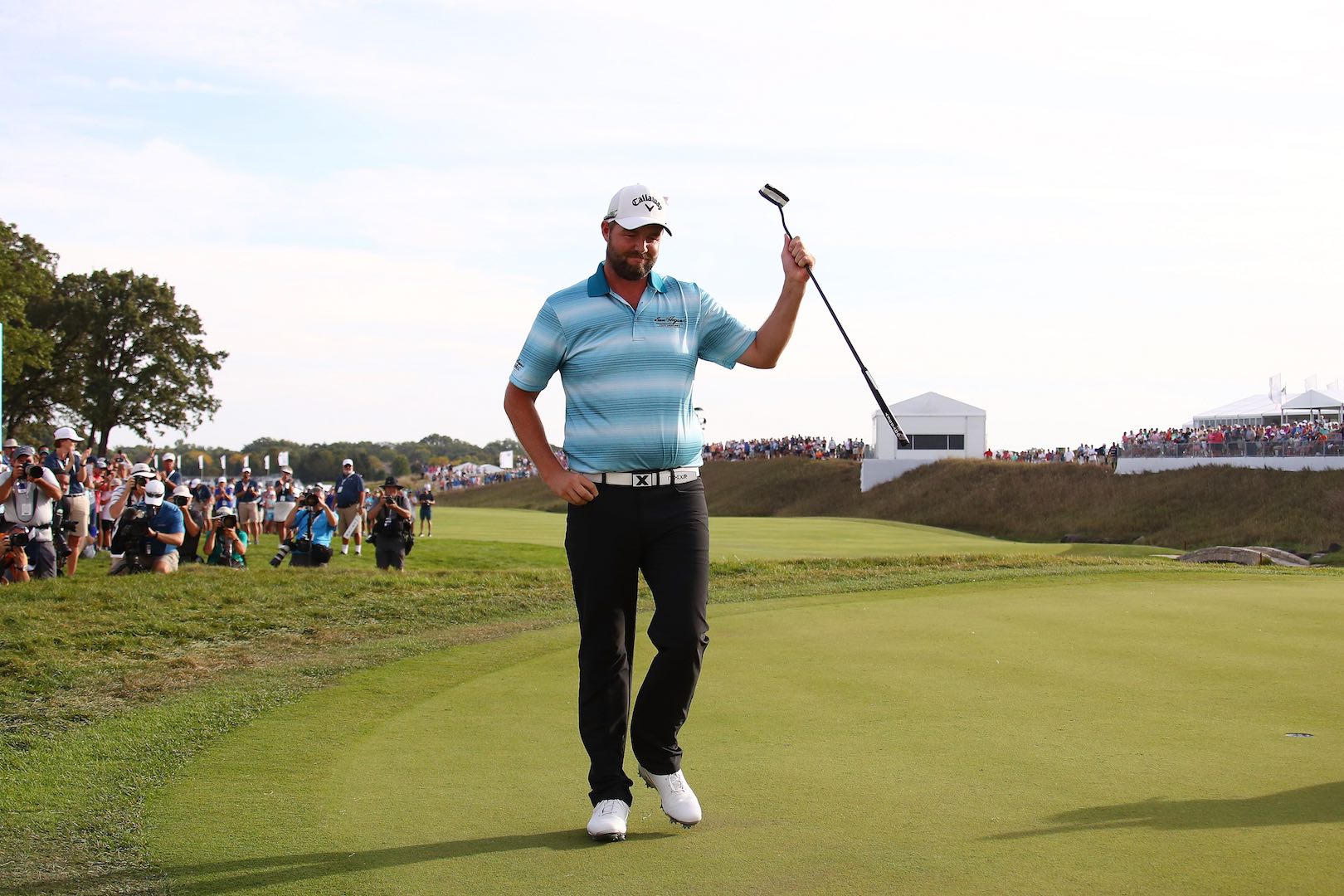 Around the TOUR, Leishman is known as a "good bloke": Understated, underrated, and as down-to-earth as a mole on National Down To Earth Day. After his third-round 68, Leishman spoke about working the graveyard shift in a factory back in Australia. He was 18 or 19, needed money for tournament entry fees, and used a laser cutter to shape sheets of metal. After going from work to the golf course, he was so tired he once slept 18 straight hours. He lasted only a week or two on the job.
Round 4 highlights
https://www.youtube.com/watch?v=iJvBAg1nY-8
Leishman and his wife Audrey, who nearly died of sepsis in 2015, spearheaded National Sepsis Month to spread awareness about a disease that is estimated to kill 250,000 people in the U.S. each year. Their Begin Again Foundation, which helps families that have been affected by sepsis and toxic shock syndrome, has impacted some 700 families in the last year and a half. In July, Audrey gave birth to the couple's third child, Eva, whom they call their "miracle baby."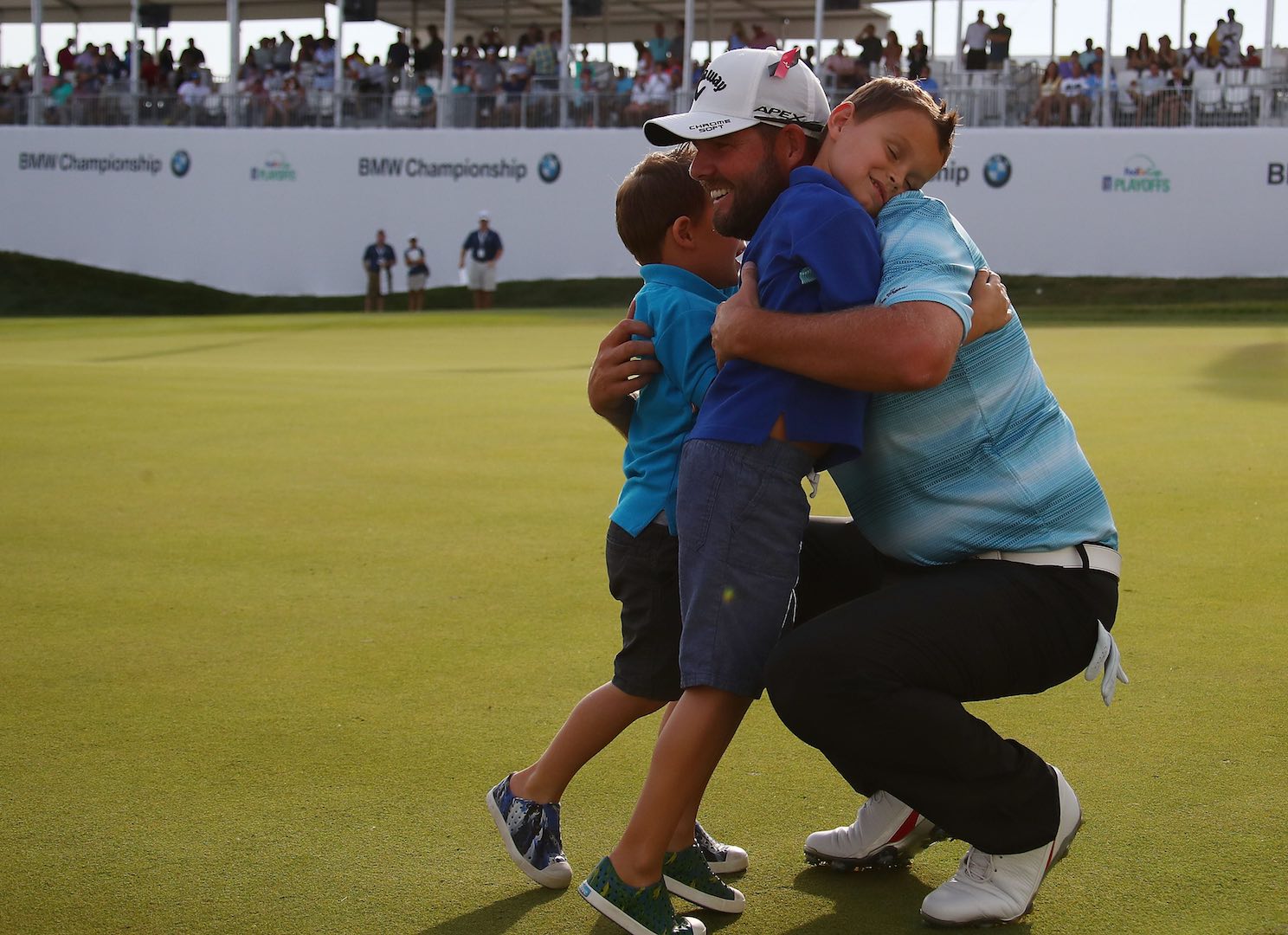 The leish also knows how to repay a favour, sending beer and pizza sent to NBC cameraman Murrill Boney on Saturday night. It was Boney who unwittingly became part of a video clip that went viral when he raised his leg to allow Leishman's shanked chip shot to go between his legs at the Dell Technologies Championship at TPC Boston two weeks ago. "If that ball hits him, it goes back in the hazard," Leishman said. "He saved me a lot of money."
Boney's leg raise saves the day
https://www.youtube.com/watch?v=zF6YuuOKv70
Leishman's playing partner Fowler opened with two straight birdies, but stalled with 10 straight pars. Day mounted a charge with three straight birdies to get within four, but drowned his tee shot at the watery par-3 11th. Then came Rose, who cut it to two before Leishman, who settled down after some loose shots on the front nine, responded with birdies at 15, 16 and 18.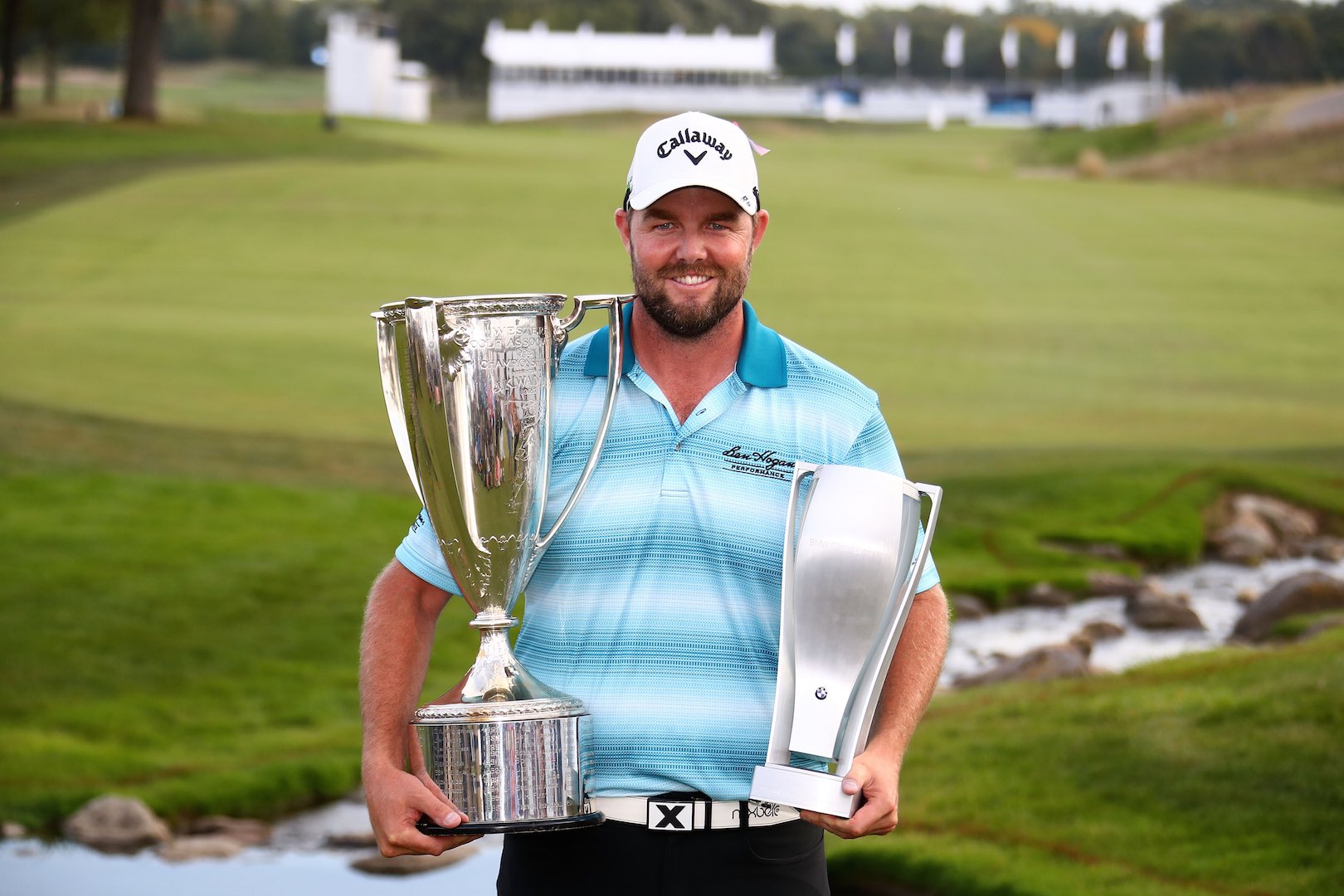 The winner moved from seventh to fourth in the FedExCup standings and a genuine shot at walking off wit the $10million Tour Championship bonanza next week.
Justin Rose finished second after a final round 65 to finish five shots behind Leishman, alongside Rickie Fowler.
Related:
The World's longest golf hole completed in 6,037 shots!