Fashion
Jan 28th, 2021
The new adidas ZG21 shoe
Introducing a new era in lightweight golf footwear
After nearly two years, multiple prototypes, configurations, and infusing their latest technologies to get everything right, adidas ushers in a new era of performance golf footwear for its brand with the ZG21. adidas's latest offering gives golfers of all skill levels a high-performance lightweight spiked shoe.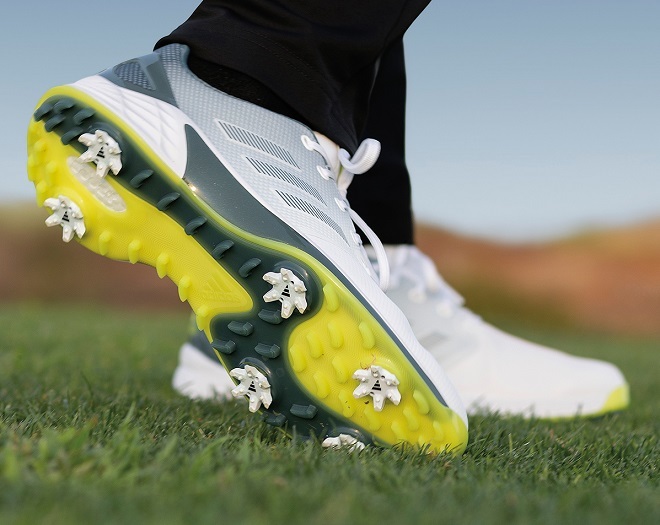 The adidas ZG21 is not only a lightweight spiked shoe but it also features BOOST cushioning. It's up to 20 per cent lighter than comparable spiked models previously in the adidas range and significantly lighter than many competitor models. 
"ZG21 is truly a breakthrough feat in spiked performance. We were able to combine the latest and greatest materials, innovations, and manufacturing processes without sacrificing anything. It changes the game for those who love spiked footwear."
Masun Denison, global footwear director, adidas Golf. 

Beyond the clean, fast and sleek design, ZG21 is packed with new technology:
Beyond the clean, fast and sleek design, ZG21 is packed with new technology:
LIGHTSTRIKE
A first in golf, this cushioning is 40 per cent lighter than any EVA foam in the market while also providing shock absorption and quick recovery, perfect for golf where stability through the swing is critical.
It's been used in other adidas products for basketball and tennis, and when coupled the BOOST cushioning, gives players lightweight comfort and stability with every swing and step.
SPRINTSKIN
A lightweight and waterproof (one-year warranty) four-layer upper that combines innovative textiles and polyurethane films for breakthrough performance.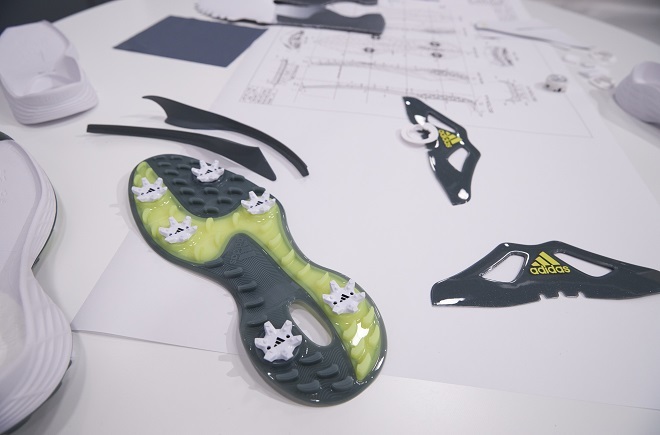 ULTRA-LIGHT STABILITY FIN
A new lightweight and durable TPU insert in the lateral sidewall offers increased lateral stability and a locked-in feel throughout the swing.
SWINGPLANE TRACTION
Inspired by heat-map studies and running from heel to toe, adidas targeted the areas and placed the maximum amount of traction where it's needed most.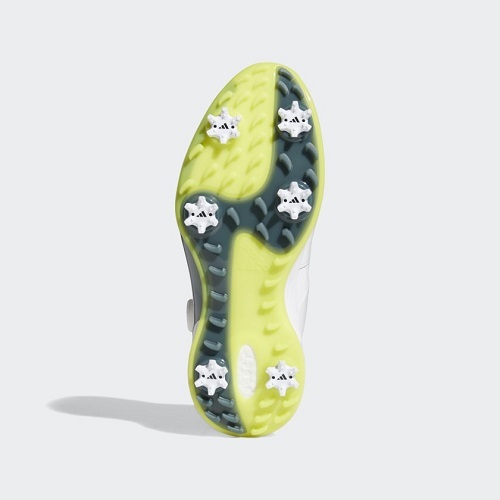 The new ZG21 outsole features an ultra-thin TPU construction, six strategically placed cleats, and a new crescent moon-shaped secondary lug to optimize grip, support and performance while ultimately reducing weight.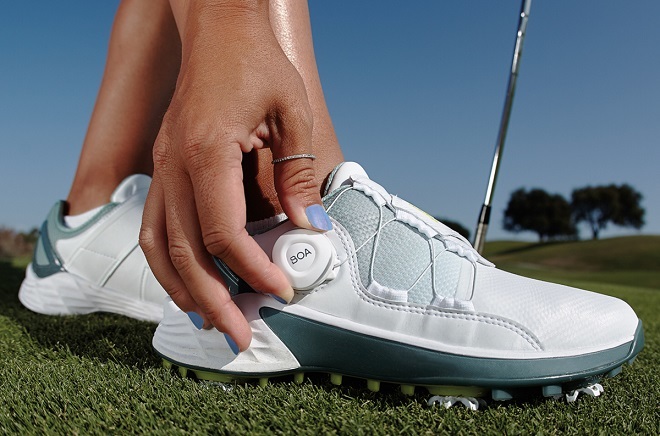 ZG21 will come in four models: men's laced, men's and women's BOA®, and a simplified laced offering for junior golfers. The two BOA models feature the new BOA Fit System, a 'Y'-strap design that's a first in the sport and provides an even higher level of performance.
The configuration wraps around the foot, creating a secure fit over the instep and provides flexibility and freedom in the toe box. The men's ZG21 BOA is also the first golf shoe on the market to feature Li2 – a sleek, low-profile dial platform that modulates tension when and where needed with enhanced speed and effortless execution.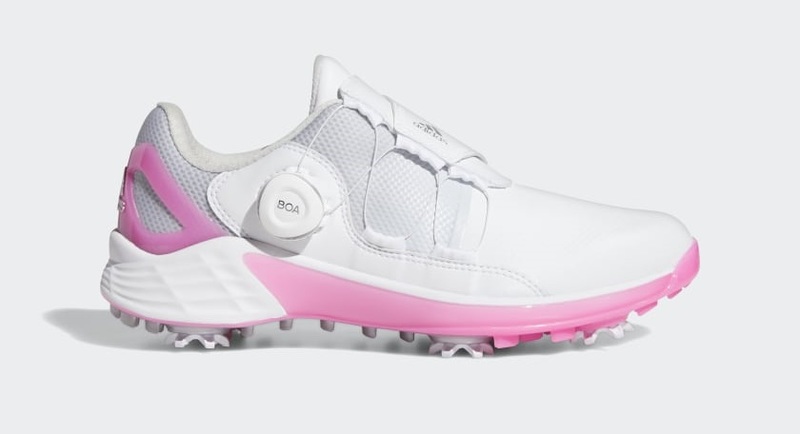 All ZG21 models are available exclusively on
adidas.com
and the adidas app, and at select retail partners worldwide beginning 1 February 2021.
---
And another thing...