Fashion
Oct 14th, 2020
In defence of denim
What's so wrong with a pair of jeans?
Words: David Adair
Stop press Tyrrell Hatton wins the BMW PGA Championship wearing a hoodie! The whole dress debate gets dredged up again on social media with golfers being pretty vocal on both sides of the divide. However, looking at all the commentary and various clubs dress codes, there seems to be one thing everyone can agree on – No Jeans!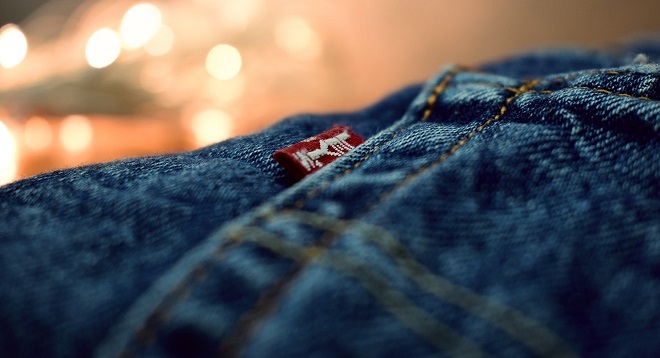 I started playing golf in the early 1970s and lived and died at my local golf course during the school holidays. My golf gear of choice included a fine pair of blue jeans! These were the same jeans I would wear for pretty much everything else I did out of school.
Not only was I comfortable in my jeans, but they were also eminently practical. I would come home with my jeans clarted in mud into the washing machine they went and they were washed and dried ready for the next day! There was not the cash available for the purchase and dry cleaning of umpteen pairs of Farrah slacks (Google it!)
There were plenty of old traditionalists at my golf club who some would describe as 'crusty' and they didn't blink an eye at what the junior golfers were wearing. It was the influx of the 'nouveau riche' into the club in the mid to late seventies that suddenly cast a microscope over the dress code.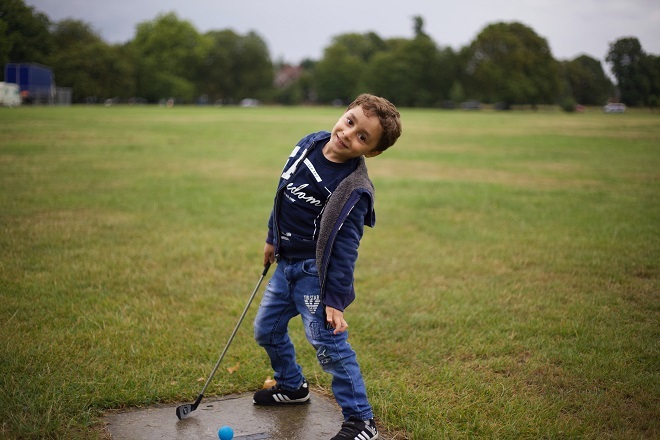 Suddenly jeans were the devil's choice of clothing and he who ventured over the threshold of the clubhouse displaying denim was unceremoniously escorted from the premises.
Now every club across the UK land seems to make specific reference to the demon cloth in their dress code. At my club, I could turn up in a pair of dayglow orange 'tailored' shorts with no socks on but god forbid I swapped into a smart pair of blue denim jeans!
A random look at some clubs dress codes across the UK demonstrates the prejudice against denim
Royal Birkdale
– 'Inappropriate clothing, for example, blue denim jeans, tracksuits, cargo pants…..'
Royal Porthcawl
– 'Gentlemen must not wear collarless shirts, vests, jeans or combat trousers.'
Carnoustie
– 'Trousers and shorts must be tailored.  Blue denim, paramilitary, or tracksuits are not permitted.'
Carnoustie does go on to say that the dress code does not apply to juniors but wait for it 'except for no blue denim'!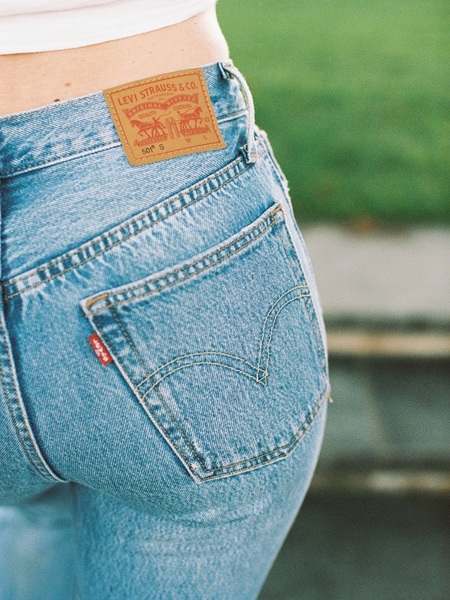 So I'm going to put myself out there and say I do not have a problem with jeans on the golf course and in particular if worn by juniors golfers.
I await my castigation and potential cancellation but there I have said it!
Bring back denim!
---
And another thing...