Eds Letter
Jun 17th, 2022
Time to give Lefty a break
The levels of abuse and harassment of Mickelson have become abhorrent
Words: David Adair Photography: USGA
Enough is enough. I know many people hate the idea of LIV Golf and don't like the involvement of Saudi money but the level of hysteria and harassment of the players involved is now bordering on the ridiculous.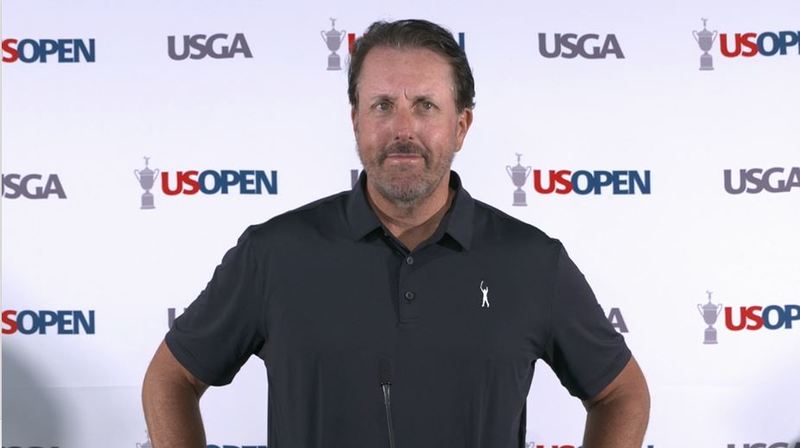 Most people are concerned by the human rights abuses in Saudi Arabia as they are about abuses in China and several other countries. However, to expect a group of professional golfers to give up an eye-watering opportunity to earn a life-changing amount of money for the greater good is somewhat naïve.
I know some players probably do not need the money but is it any of our business how others choose to earn a living? I suggest that if someone offered you five times your salary to do the same job at a competitor owned by a Saudi Fund, most would grab it with both hands.
I have no firm views regarding the rights and wrongs of the LIV Golf v PGA Tour situation and watch with interest how the major golfing bodies react as well as the DP World Tour. However, it is at this level that the criticism should be levelled.
By all means, criticise LIV Golf or the PGA Tour for their actions but leave the players out of it. This story has a long way to run and it will be interesting to see how it plays out. However, trying to turn players against each other and create two opposing camps is not the way forward.
The media seems set on the narrative that players staying on the PGA Tour are saints and those jumping ship to LIV Golf are sinners. But, for the most part, the players have remained respectful to each other, except for McIlroy's rant at Greg Norman, and let us hope this continues.
I have winced as I watched press conferences involving Phil Mickelson descend into a virtue-signalling media circus. How the guy has not snapped at some inane and frankly rude questions is beyond me and I applaud him for keeping his cool.
Let's be clear about Saudi Arabia and who does business with it. The world buys its oil and next month Joe Biden will visit the kingdom and most likely ask them to up the oil production.
Many leading countries sell arms to Saudi Arabia, and many global corporations operate in Saudi. Facebook, Amazon, and Google, the list is endless of companies that generate income from interests in and trading with Saudi Arabia.
The Public Investment Fund, the backer of LIV Golf, holds or has held investments in the likes of Uber, Facebook, Disney, Bank of America, Citigroup and Live Nation. So should we all stop calling an Uber, close our bank account, refuse to board a flight, or not go to a concert? 
Phil Mickelson has been a great ambassador for the game and he deserves a level of respect. The media has had more than its pound of flesh and it's time to move on. So he has earned a sackful of cash good for him. I'd still prefer to watch him play than the majority of the players on tour
---
And another thing...