Fashion
Apr 22nd, 2021
Go spikeless with FootJoy's 2021 collection
Innovative outsole technologies and exciting new colourways
FootJoy has revealed an unmatched spikeless footwear offering for 2021.
FJ continues to bolster its spikeless shoe range with unparalleled comfort designs and performance-orientated models, featuring innovative outsole technologies and exciting new colourways, to provide a versatile choice of market-leading footwear to suit all golfers this summer.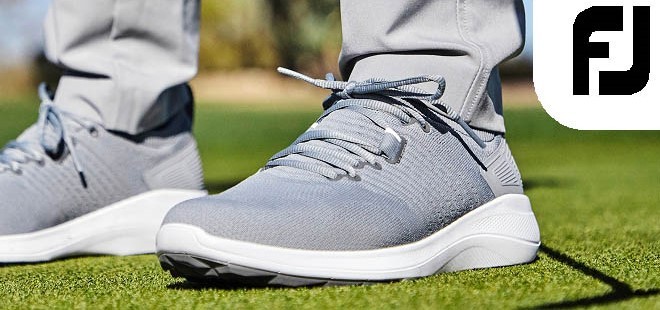 Now celebrating over 1 million pairs sold worldwide,the popular Flex franchise headlines FJ's spikeless offering with reimagined designs, available for Men and Women.
FJ FLEX XP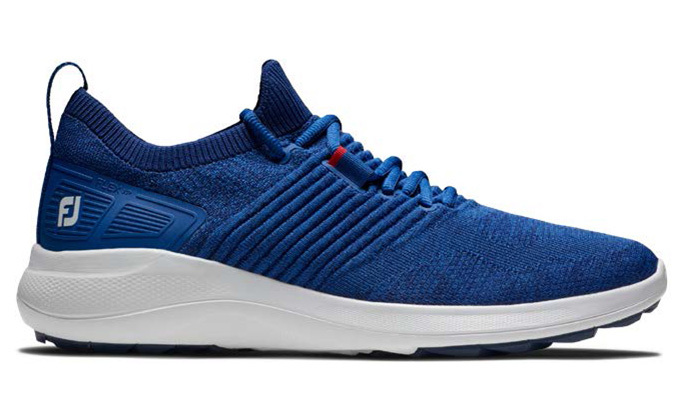 This year's sporty styled Flex XP with proprietary Versa-Trax spikeless traction provides golfers with greater support through the swing via enhanced mesh ribbing, whilst offering a soft and
supportive EVA midsole cushioned ride, outstanding breathability and waterproof reliability.
Men's SRP: £109.99  |  Women's SRP: £109.99FJ FLEX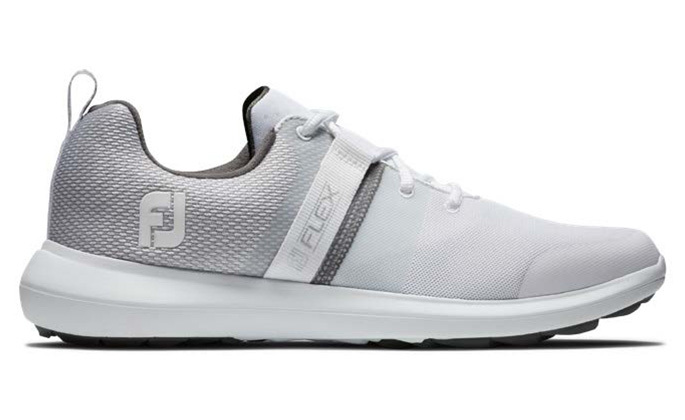 The new-look Flex embraces casual styling with proprietary Versa-Trax spikeless traction elements to deliver exceptional on-course performance and off-course versatility, with the EVA midsole and premium mesh uppers providing a cushioned ride and outstanding breathability for summer comfort.
Men's SRP: £89.99 | Women's SRP: £79.99
Accompanying the FJ Flex in this comprehensive spikeless line-up is the Pro|SL, #1 Shoe on Tour, and the SuperLites XP, which both welcome new colourway additions and complement FJ's already established Men's spikeless options in the Stratos, Contour Casual and Premiere Series Flint. Whilst the new Sport Retro addition to the Women's range alongside the Flex franchise, Pro|SL and Stratos will offer all golfers a range like no other for the summer ahead.
PRO|SL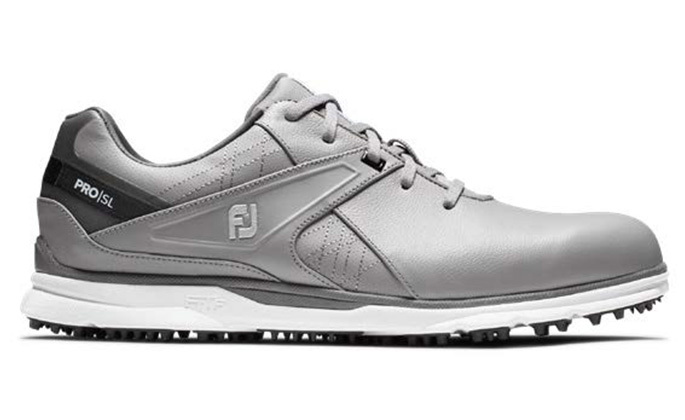 The Pro|SL introduces an all-new Grey/White colourway to the hottest shoe family in golf. Its Infinity Outsole provides traction that is Tour-proven in all weathers and is complemented by a Proprietary FTF™ midsole to deliver the shoe's renowned lightweight cushioning and spikeless performance.
Men's SRP: £149.99 | Women's SRP: £124.99SUPERLITES XP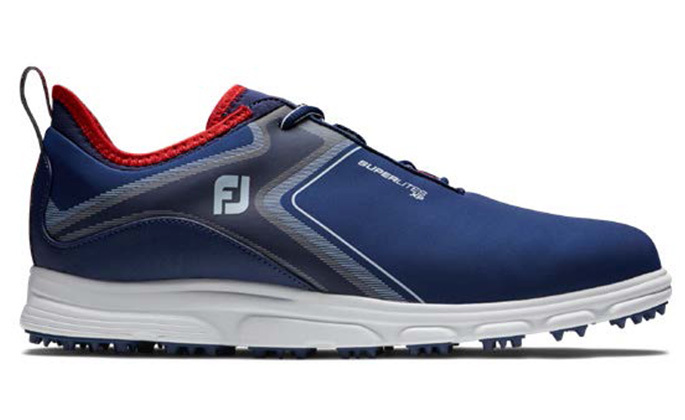 Delivering lightweight, athletic performance, SuperLites XP will remain a popular choice for golfers this summer
with its comfort, durability and waterproof offering. The newly added Navy, White and Red colourway now accompanies a comprehensive line to provide golfers with a variety of style options.
Men's SRP: £99.99WOMEN'S RANGE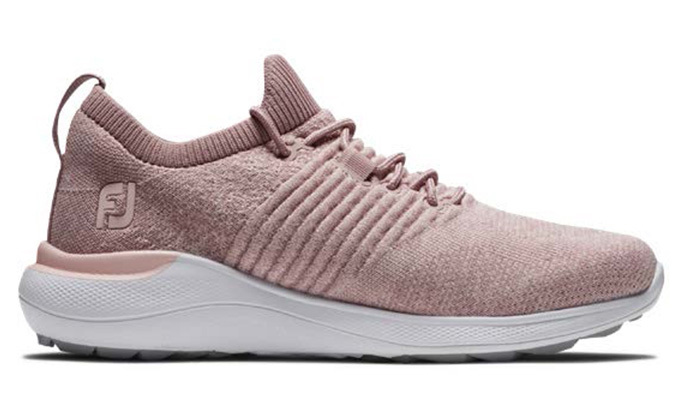 FJ's Women's spikeless offering goes from strength to strength across Flex (SRP: £79.99), Flex Coastal (SRP: £79.99), Flex XP (SRP: £109.99), Stratos (SRP: £159.99) and Pro|SL (SRP: £124.99) and has now been bolstered further by the addition of a modern classic, FJ Sport Retro (£114.99), which is exclusively available through FJ's website.
FJ STRATOS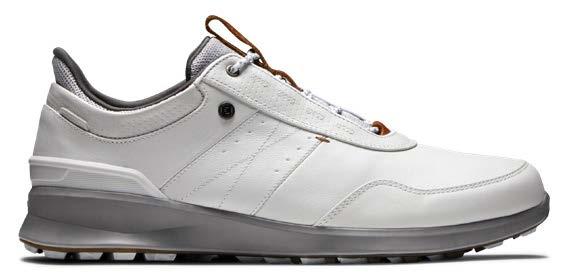 New to FJ's line up in 2020, Stratos delivers out-of-this-world comfort and total traction coverage through the shoe's all-new StratoFoam proprietary cushioning system and innovative Versa- Trax+ Outsole, whilst its premium leather uppers deliver a sophisticated style with waterproof protection.
Men's SRP: £159.99 | Women's SRP: £159.99PREMIER SERIES - FLINT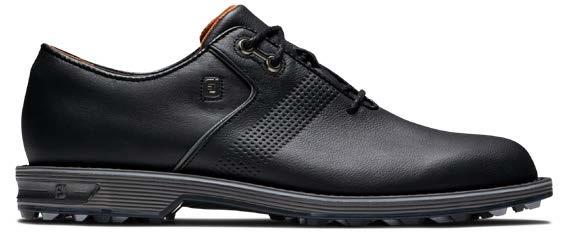 Inspired by Perley Flint, a young Harvard graduate and avid golfer who designed FootJoy's first golf shoe in the 1920s, the Flint offers golfers a classically styled golf shoe, supercharged with innovation for enhanced traction on all surfaces, underfoot comfort and on course performance.
Men's SRP: £159.99CONTOUR CASUAL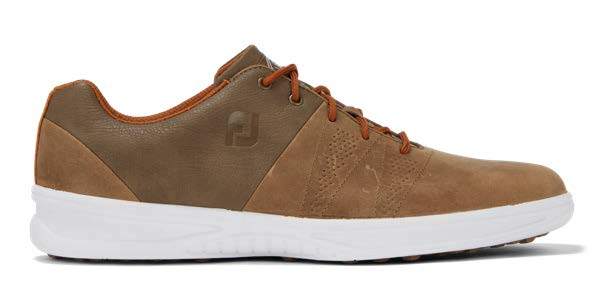 Complementing its spiked counterpart, the Contour Casual offers golfers incredible comfort on the course, with relaxed styling and soft uppers to deliver a casual and unrivalled underfoot feel.
Men's SRP: £99.99
---
And another thing...