Fashion
Dec 16th, 2015
Jumpers For Golf Kids
Perfect Christmas gifts for the Juniors out there
Words: Daniel Owen
There's a new kid in town, and his name is Joseph Garrett. But by kid we meaning clothing brand specifically one for the junior golfers out there. And with people still searching for Christmas gifts, what better time to tell you about them. 
While there are junior specific equipment brands, there's very little in the any of junior specific golf clothing. Outside of some pieces from Nike and Puma, we can't think of anything else out there. And nor could Maria Healy. Sick of not being able to find any decent trousers for her son, Maria went to evening classes to learn how to make them herself.
But while she realised that that might be beyond her she felt strongly that there was a market for junior golf clothing made to exacting standards. Maria develops every garment, and he whole range is tailored and produced in the UK, a rarity in the modern world. Starting with trousers, the initial collection also includes sweaters, hats, and socks.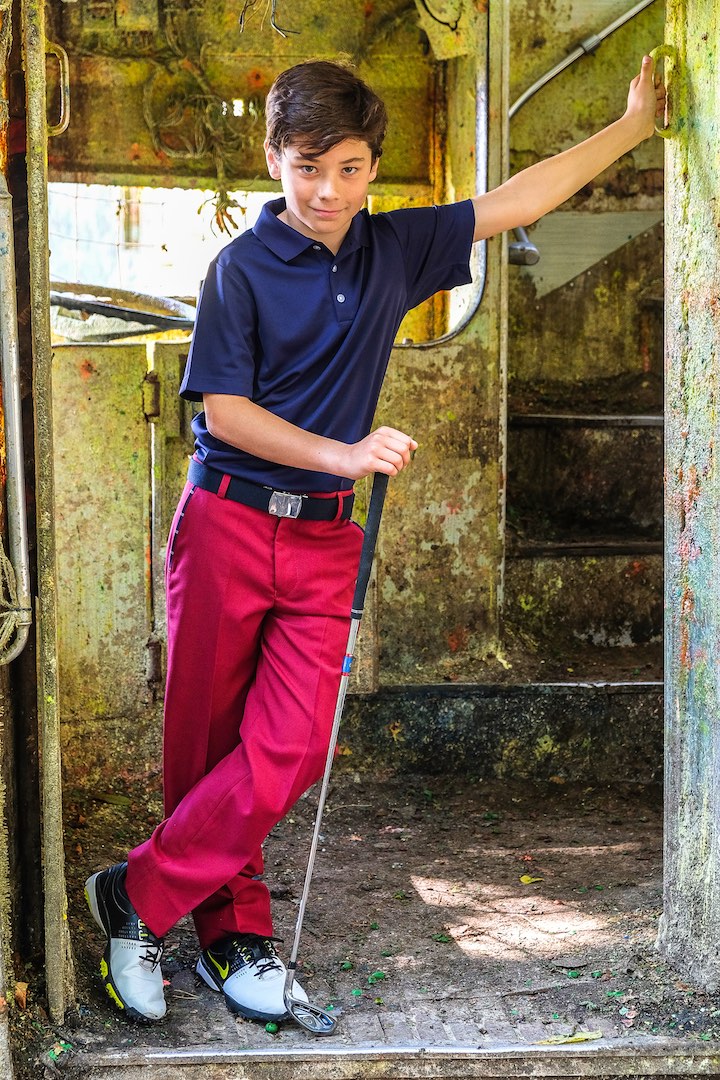 The Frank Plain Trousers are made from traditionally-woven English cloth are available in two colours. Manufactured in Scotland, the  Trousers have an adjustable waist, an unfinished hem for growing room, and deep pockets edged with the exclusive Joseph Garratt Tartan. Suitable for Boy golfers aged 7-12. Colour options: Teal and Claret. RRP £89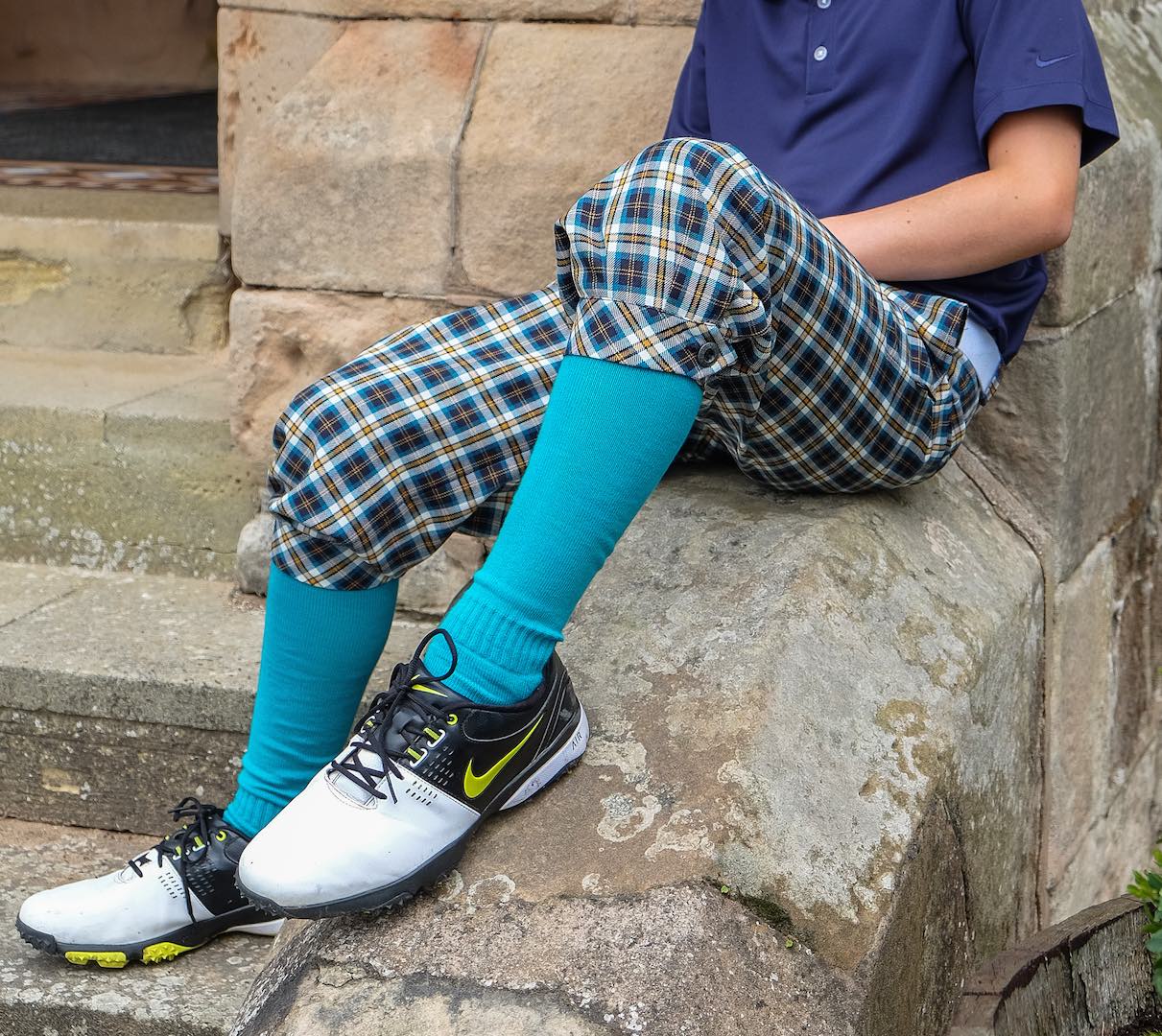 Joseph Garratt's knee-length George Plus Twos are made from traditionally-woven English cloth in an exclusive Joseph Garratt Tartan design. Manufactured in Scotland, the fully-lined George Plus Twos have an adjustable waist. The Teflon-coated garments define easy-care, and easy-wear. Designed to be teamed with the matching Long Socks. Trousers RRP £98, Socks RRP £7.50.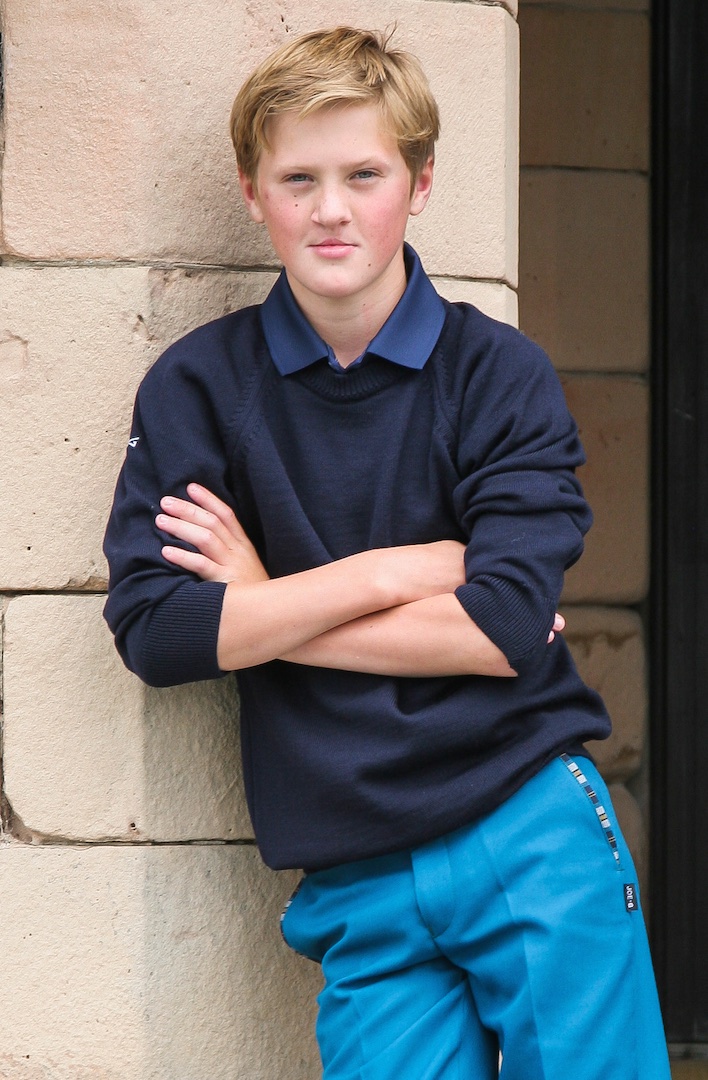 The Joseph Garratt Jumper is a classic crew neck design in 100% Australian Merino Wool, spun in Austria and manufactured by one of Scotland's oldest knitwear specialists. Soft and non-itchy, the Joseph Garratt Jumper is breathable, offering warmth in the winter and the ability to transfer heat away from the body in summer. RRP £55
For more info check out www.josephgarratt.com​