Fashion
Apr 28th, 2016
G/Fore Are Moving Golf Fashion Forward
Lightning Bolts and Button Downs
Words: Daniel Owen
We can't hide the fact we really like what G/Fore are doing right now. Golf fashion has been in a pretty bland place for a while now. The majority of pro's look better than used to granted, but golf fashion has been stale for a few years. There's only so many the white belts any one person can see.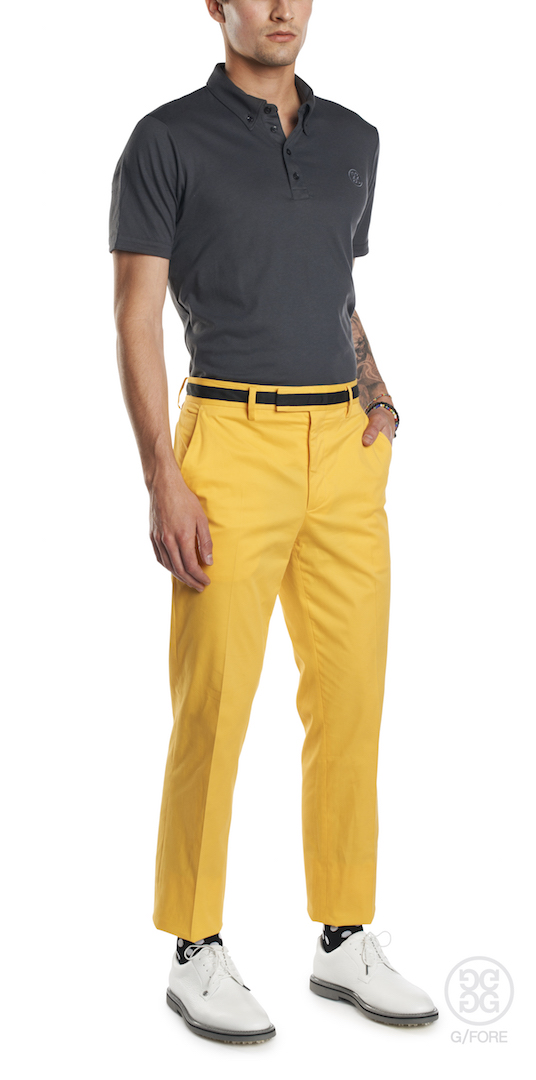 It's not a total sea of mediocrity though. Change is coming from some different places, with Rickie Fowler and his joggers, Nike putting out some crazy flyknit shoes, and Johan Lindeberg returning to the brand he started. For us though it's G/Fore who are doing the most interesting things in golf fashion right now.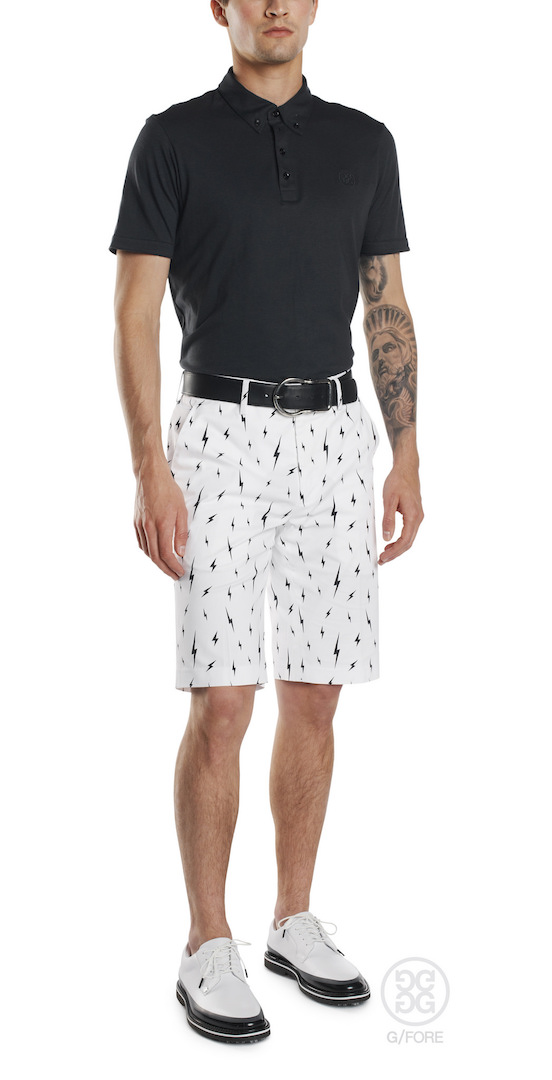 Mossimo Giuliani started out in surfwear. And while he's come along way from then, we love some of his new short designs at G/Fore, which we could easily see being worn on a Californian beach, along Rodeo Drive, and on the golf course
"As always at G/FORE, we have approached the design of our new collection with high-fashion at the forefront of our creative approach, while also engineering the finest materials for the best possible athletic performance. It is the combination of these two elements that made our first collection so popular."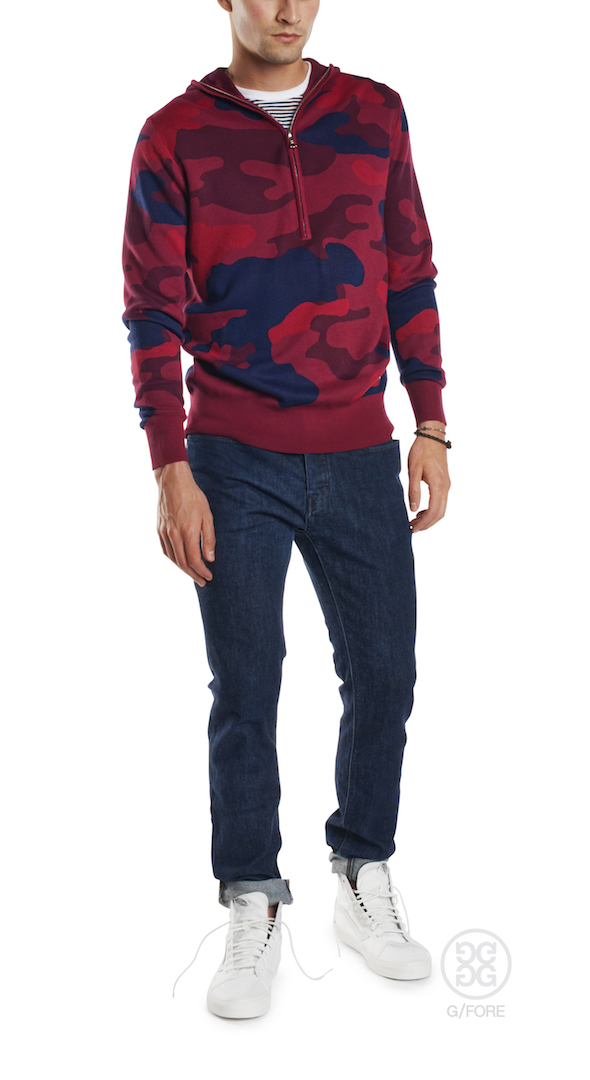 This new hoody is armytastic. While it might not be strictly on course wear, you couldn't get us out of it off the course.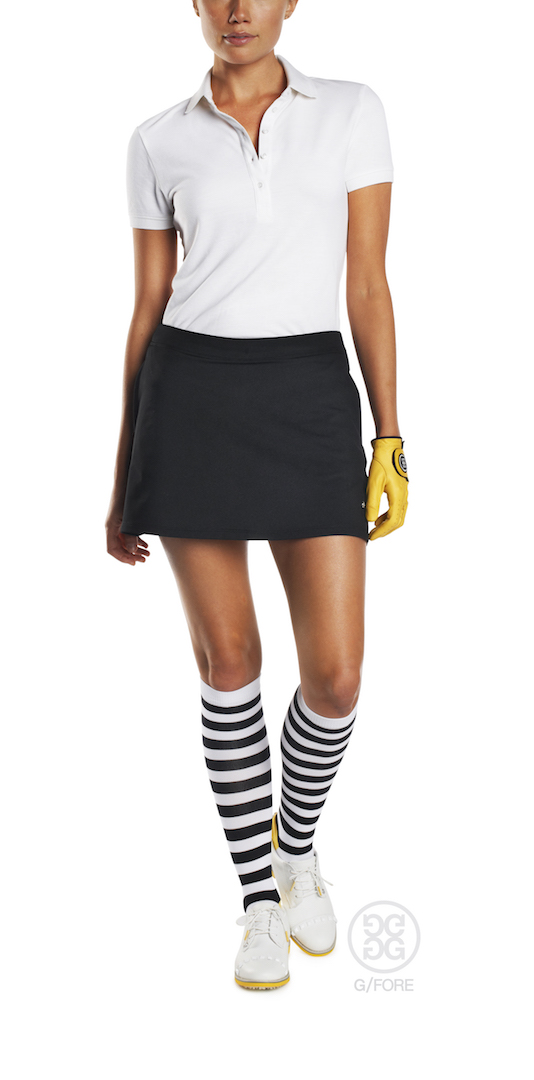 For the first time G/Fore have added a women's line to to the collection. We wish more women looked as good as these models do on the course, the new line looks awesome. Featuring cutting edge DRY-TEX moisture wicking technology for maximum coolness and comfort, the new men's and women's ranges offer premium quality and style which are ideal for wearing on and off the course.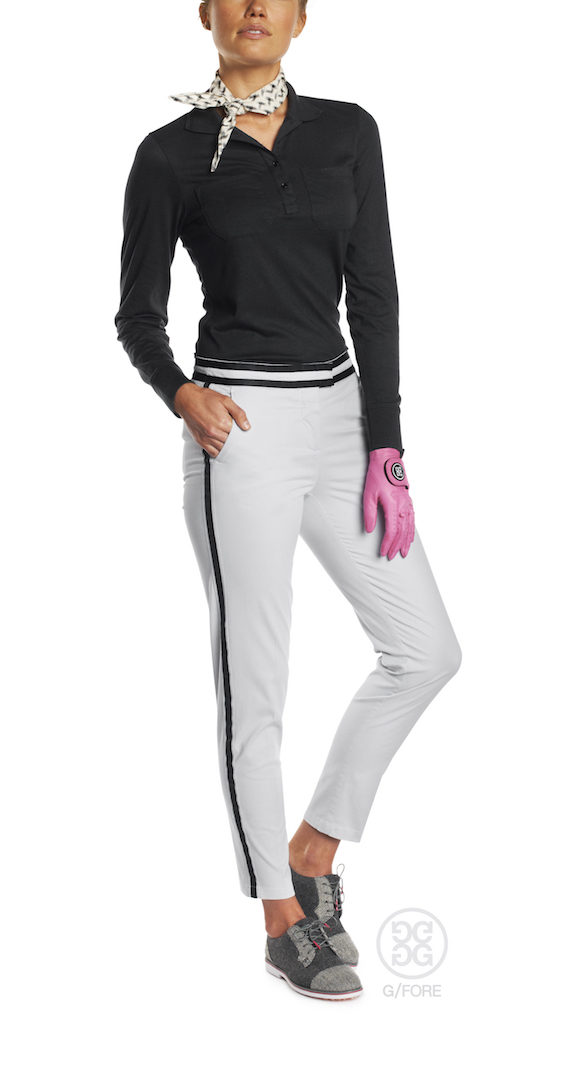 This might not appeal to eveyone, but there is nothing too outlandish about the collection. Simple classic looks, in bright and bold colours. Sorted.
Check out GFore.com and TrendyGolf.com
The golf shoes you'll be wanting to wear this summer...