Fashion
Feb 13th, 2018
Duca del Cosma rock the golf shoe world
With fancy new models for 2018
Words: Tim Southwell
Wow. That's all I could say when I first laid eyes on the Duca del Cosma golf shoes. That's what you get when you ask an Italian fashion brand to design you a golf shoe – something that totally stands out from the crowd and hits you right between the eyes like a 7-iron off the hosel.
Duca del Cosma pioneered ultra-lightweight spikeless golf shoes more than a decade ago, and now they're back. These shoes might not float the boat of your more conservative golfer but, well, I guess that's the whole point. The GolfPunk in you will be screaming out for you to take the plunge.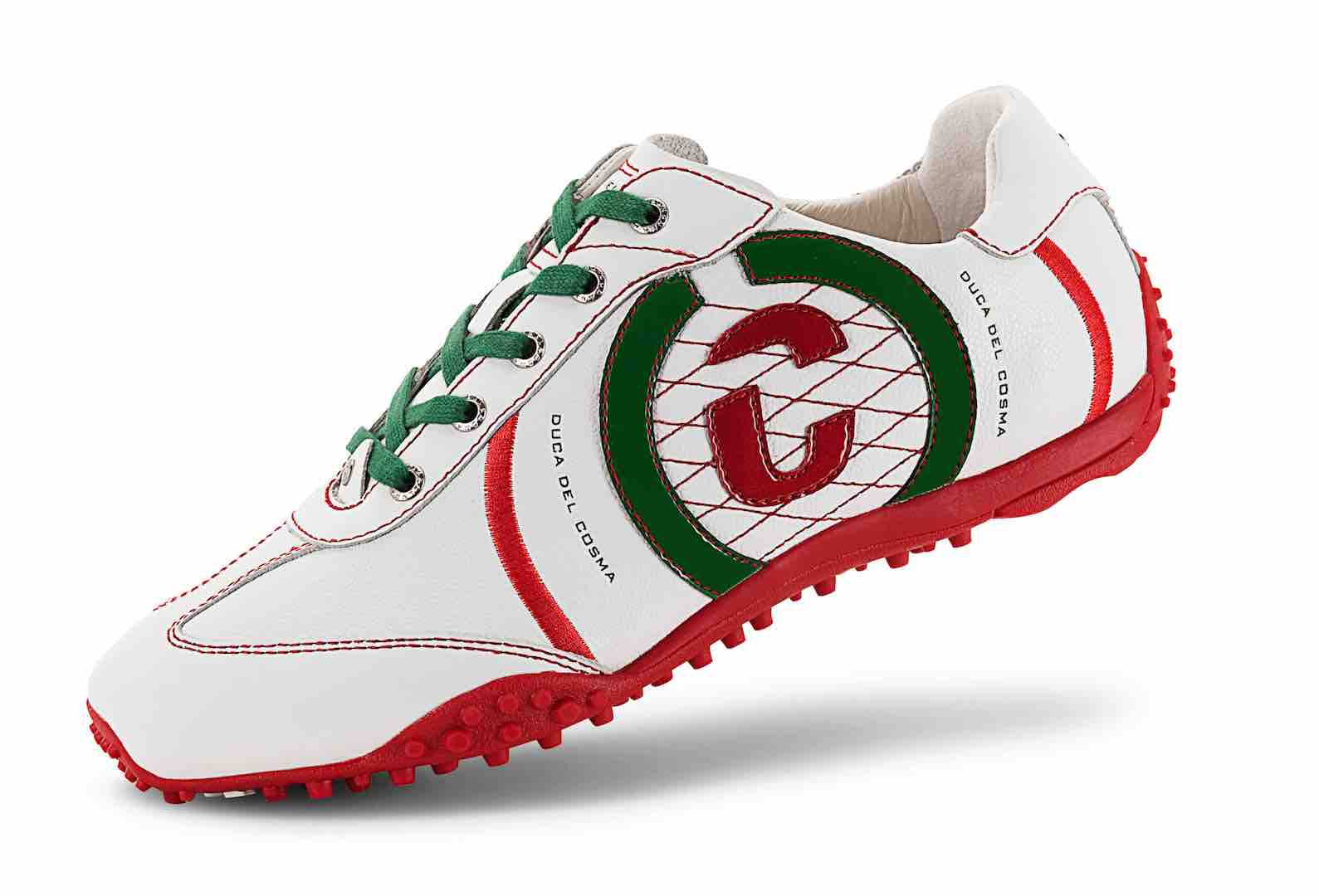 Bold, classy, elegant and sporty – the brand philosophy is represented in a distinctive collection for men and women that takes its inspiration from award-winning Italian design combined with amazing attention to detail.
The latest range features stylish options incorporating new designs and colourways, plus state-of-the-art shoe technology.
Leading styles for men include the Camelot (White/Lemon), Kuba (White/Red/Green) and the La Spezia (White/Orange); while the women's collection also boasts top-of-the-line shoes, including the Palm Springs (White/Taupe), Porto Ercole (White/Sand) as well as the Olbia (Gold).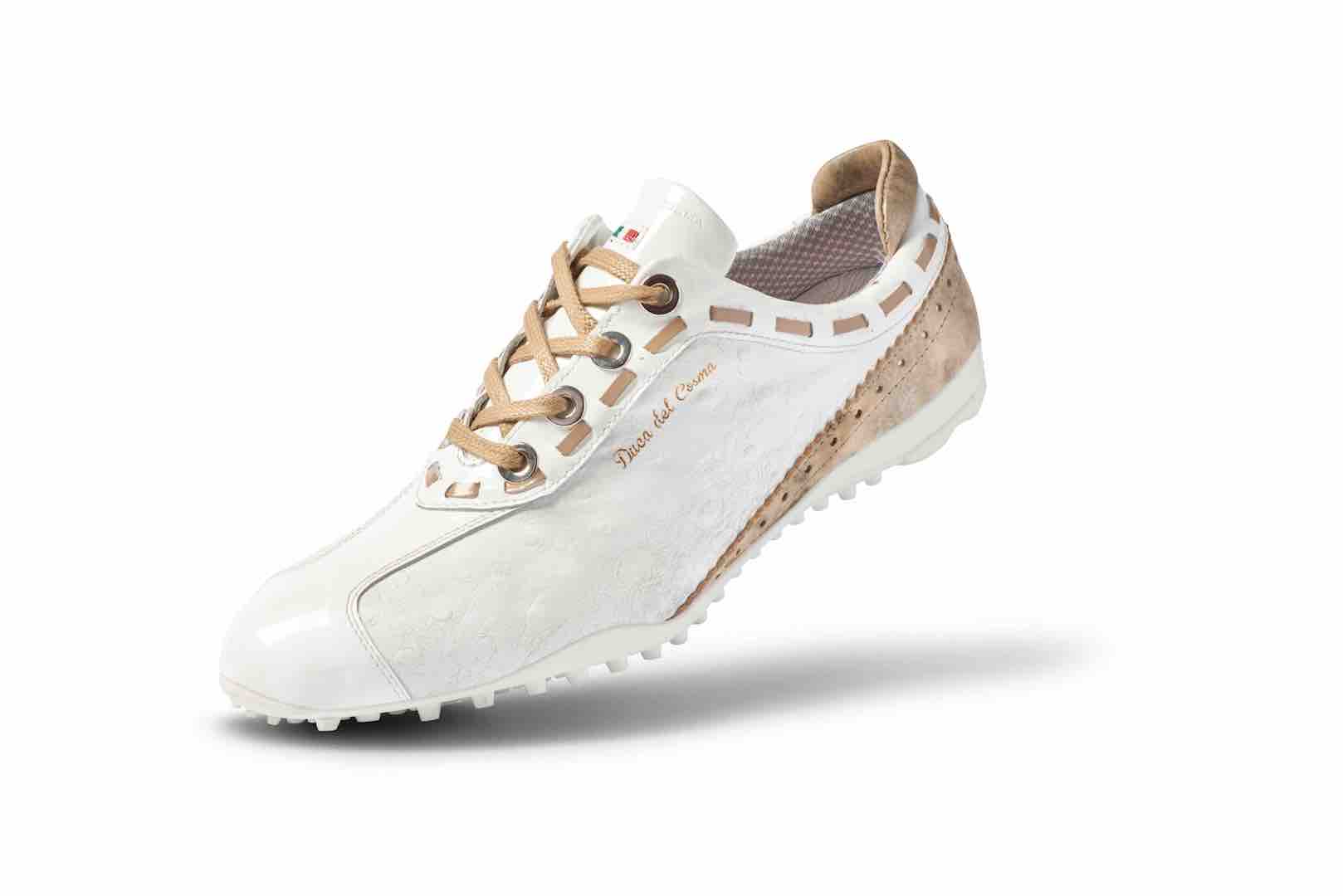 The high-class build quality is matched with advanced technology that includes a waterproof microfibre system acting like a breathable protective 'sock' within the shoe. The waterproof membrane keeps the foot dry during play and is supported by a soft PU insert sole to provide extra comfort for the duration of the round.
The brand's innovative SKYFLEX technology outsole is built around an ergonomic design that provides grip during the downswing for a stable strike, while special channels allow the shoe to bend and flex perfectly to the natural roll-off motion of the foot.
"Golfers who try them comment that our shoes are extremely comfortable from the very first time they wear them," said Tony Eccleston, General Manager for Duca del Cosma in the UK & Ireland.
"We pride ourselves on being the brand that pioneered the spikeless golf shoe and we continue to move forward with new shoe technologies, as well as an exceptional range of colours and design styles," he added.
We'll drink to that, Mr del Cosma. Just keep it coming...
Related:
Ecco Golf launch new Cool Pro range