Fashion
Jun 11th, 2018
50th anniversary of Puma's iconic suede shoes
Inspires throwback collection from Puma Golf
Words: Tim Southwell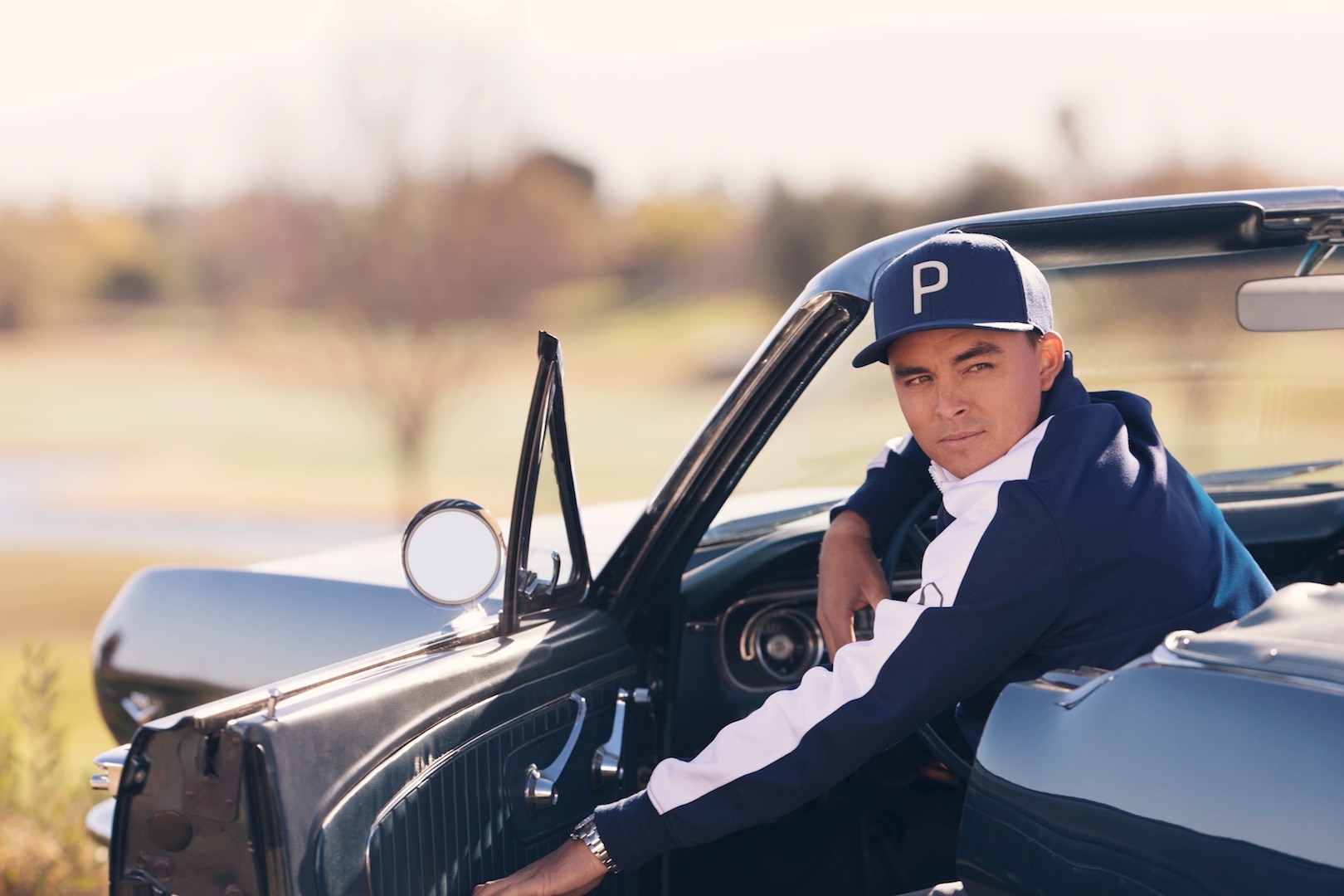 The iconic PUMA Suede shoe launched in 1968 and since then has been influencing street style, transcending generations and cultures with its legendary, classic, cool vibe.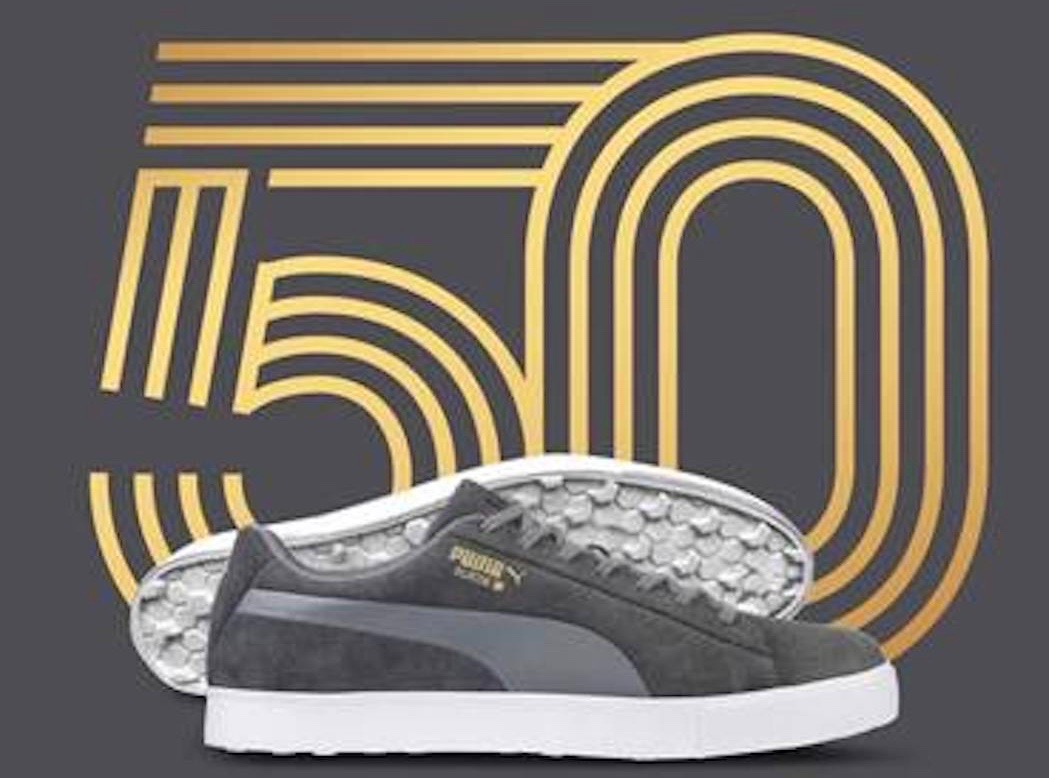 From 1968 Olympic gold medalist and black power athlete Tommie Smith to the New York break dancers of the 80s, to Rihanna right now, PUMAs have been rockin the joint. and now the Suedes are back. And just for us GolfPunks, Puma has launched a golf shoe in its Throwback Collection...
Want. Want. Want. Want......
The shoes remain as relevant today as they were when they launched five decades ago. In honor of the Suede's 50th anniversary this year, PUMA Golf is launching its Throwback Collection, headlined by the Suede G, featuring the same iconic style of a classic Suede shoe with modern performance technologies ideally suited for the golf course.
Building off of the retro design of the Suede G, PUMA's Throwback Collection for men and women, will include accessories and apparel that pay homage to yesteryear including a polo, Corduroy bottoms, P Cap and a T7 Jacket, delivering timeless style from head to toe. 
"The Suede has been a street legend since day one. It's clean, classic, comfortable, and now we're excited to bring the same iconic look to the golf course," said Grant Knudson, Head of Footwear & Accessories, PUMA Golf.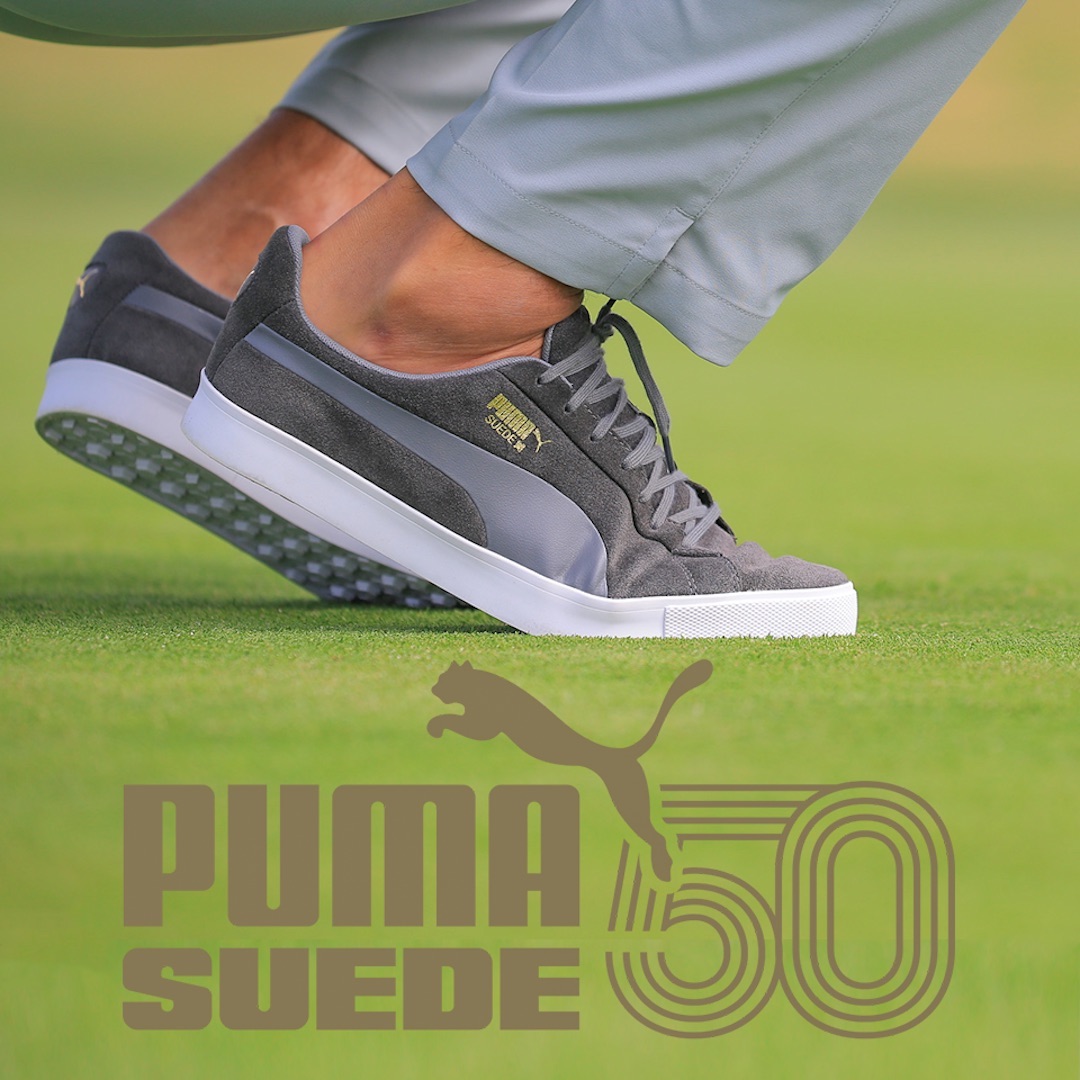 "The Suede G will celebrate the retro design of the original version, but incorporate traction and function that's vital to a spikeless golf shoe. We're excited to join PUMA in this milestone celebration, and provide golfers with the same epic style that revolutionized the sneaker world 50 years ago."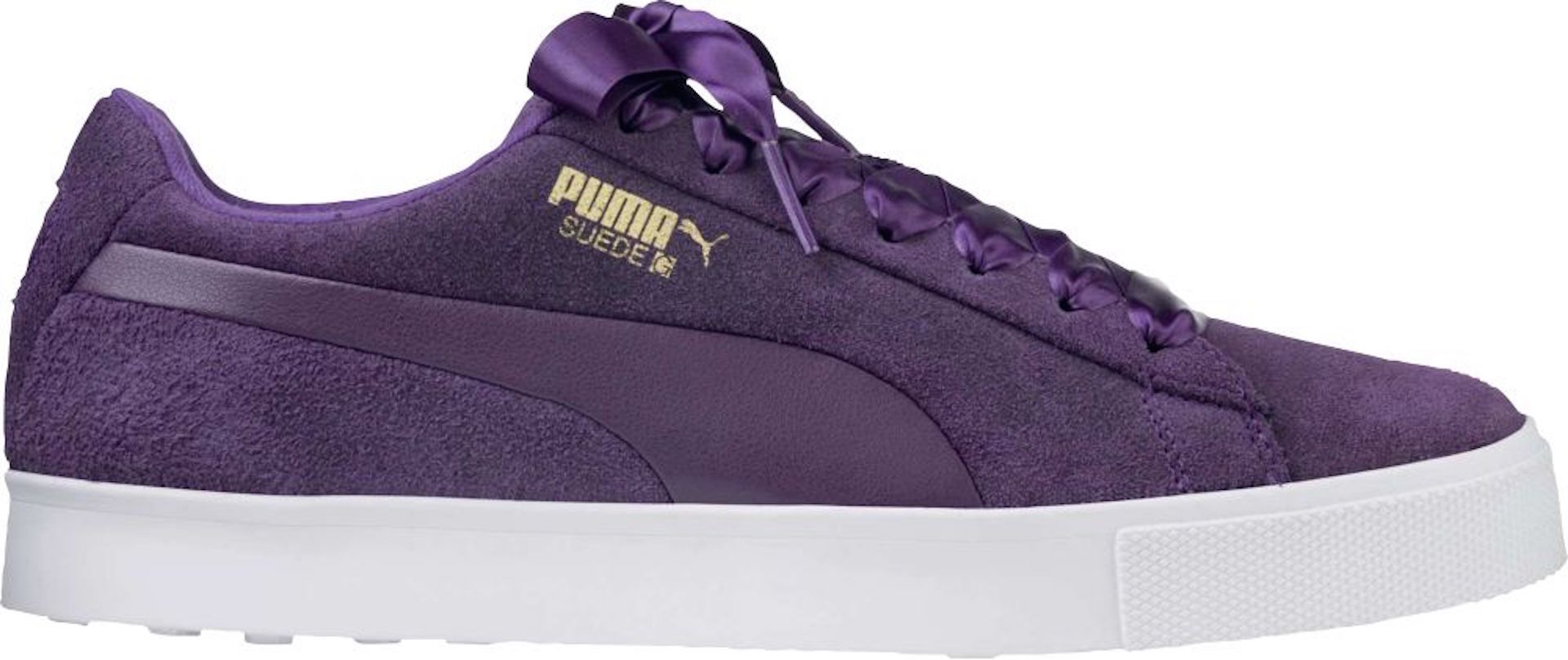 Mimicking the classic style of PUMA's original Suedes, the Suede G shoe (£90) is constructed with a premium, waterproof, low-nap Suede upper and microfiber leather formstripe, with a gold foil stamped PUMA #1 logo on the quarter and CAT logo on the heel.
The shoes were redesigned with an array of on-course performance benefits including the innovative hidden traction outsole which provides the appearance of a fashion-forward sneaker off the course, while offering excellent recessed spikeless traction for unrivaled grip and stability on any surface on the course.
The G features a sleek shaped last for a stylish toe-down look and added comfort. The ultra-soft PU insole provides added support for long-lasting comfort. The golf version, which will come in a special edition Suede 50th Anniversary shoe box, is available now in Quiet Shade and Black for men, and a Quarry and Majesty (purple) colorway for women. 
The Throwback Collection of apparel and accessories is a nod to PUMA's heritage and classic style, taking inspiration from the original PUMA Dassler logo to create distinctive, throwback style and graphic patterns. Each piece incorporates a modern take on classic style, providing golfers with options that can seamlessly transition from the office to the first tee and the 19th hole. 
"The Throwback Collection is unlike anything you've ever seen in golf. It merges classic PUMA style, taking inspiration from its throwback looks and original Dassler logo, with modern, game-changing performance fabrics that can seamlessly take you from the golf course to the office," said Kristin Hinze, Global Head Golf Apparel, PUMA Golf. "In honor of the 50th Anniversary of the Suede, and the introduction of the iconic shoe to golf, we have built a timeless collection of apparel and accessories that beautifully and classically represents PUMA's rich heritage as the world's leading sports and lifestyle brand."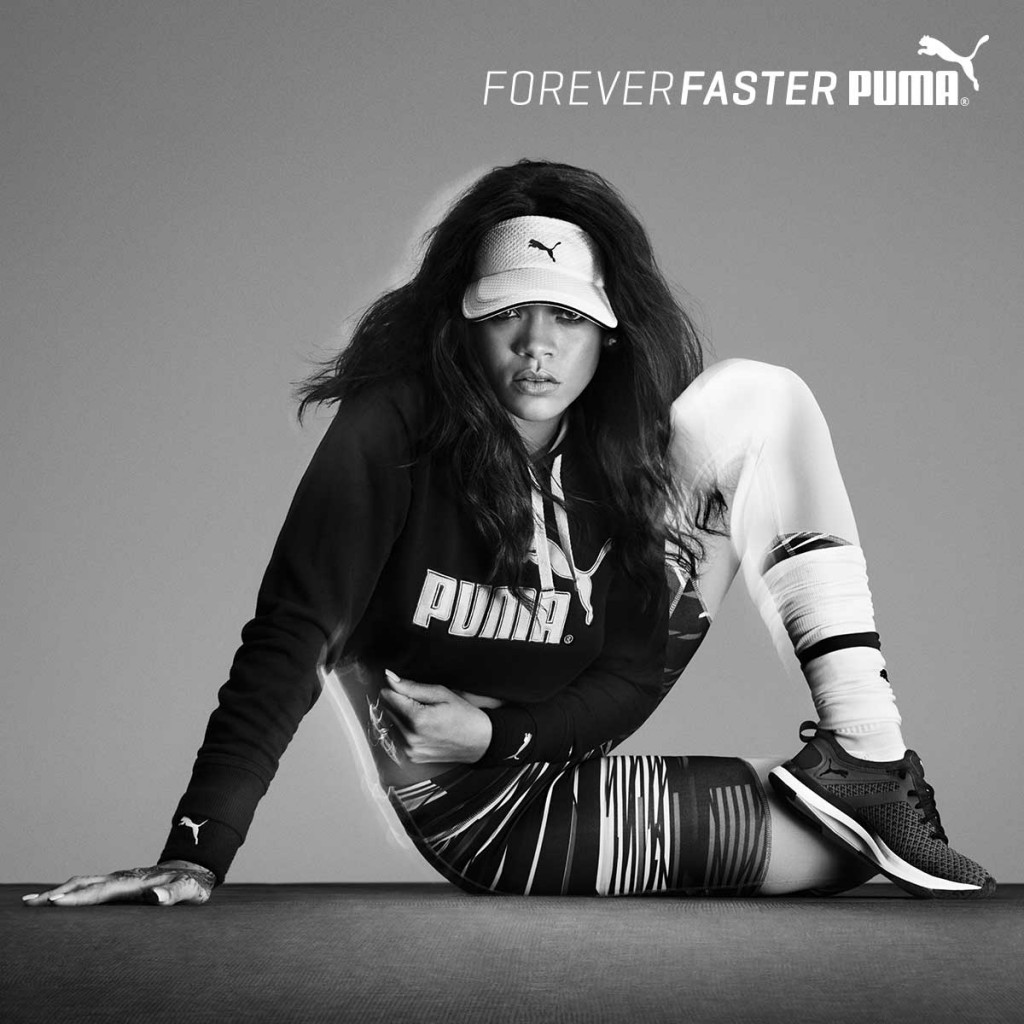 The full Throwback Collection includes:
The classic PUMA T7 Track Jacket (£70), which first debuted in 1958, is available in two colorways showcasing its iconic stripes. It has been reinvigorated for golf performance, with a cotton and polyester blend, moisture-wicking fabric that will allow for freedom of movement, style and comfort through your swing.
Evoknit Dassler Polo (£55) for men utilizing PUMA's seamless EVOKNIT fabric and construction to deliver extreme comfort, style and performance.
Corduroy 6 Pocket Pants (£70) for men are anything but your traditional cords. They are engineered with a cotton, spandex blend with two-way stretch fabric so they move with you through your swing. This version is PUMA's modern take on classic style with subtle high-end finishes including elements of faux leather on the back and a stretch waist band. These pants will be sure to turn heads whether you are in a conference room or playing 18.
Topping off the collection is a Throwback P 110 Snapback Cap (£22) This cap mimics the popular P Cap that launched earlier this year, but includes a lower-profile Suede P branding with a heathered fabric. 
The Women's Collection also features a T7 Track Jacket (£65) in pink and peacoat colourway.
For more information on the full Throwback Collection visit: https://goo.gl/o4yozh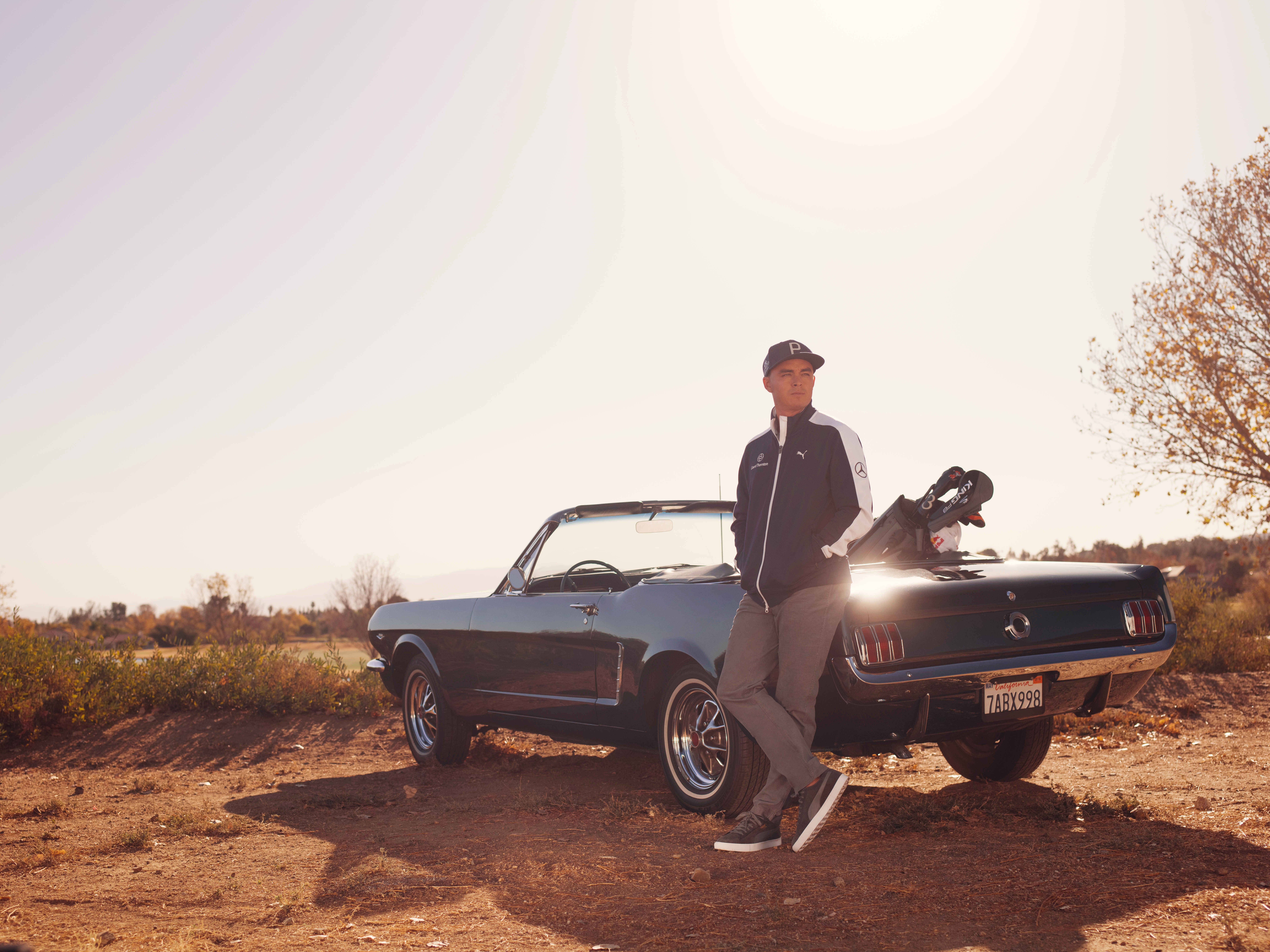 Related:
GolfPunk Magazine Issue 3 out now featuring: "How I went from impoverished church rat to golf billionaire via getting blown up in Vietnam – the incredible story of Godaddy & PXG founder Bob Parsons + Natalie Gulbis is coming back! + All the latest new gear in Our Favourite Shop. Read FREE here