European Tour
Jul 22nd, 2020
Westwood ready to tee off UK Swing
Englishman to host Betfred British Masters
Words: GolfPunk Photography: Getty Images
This week's Betfred British Masters hosted by Lee Westwood marks the beginning of the European Tour's UK Swing, and former World Number One Westwood enters the week not only as tournament host but also as one of the favourites to take the title.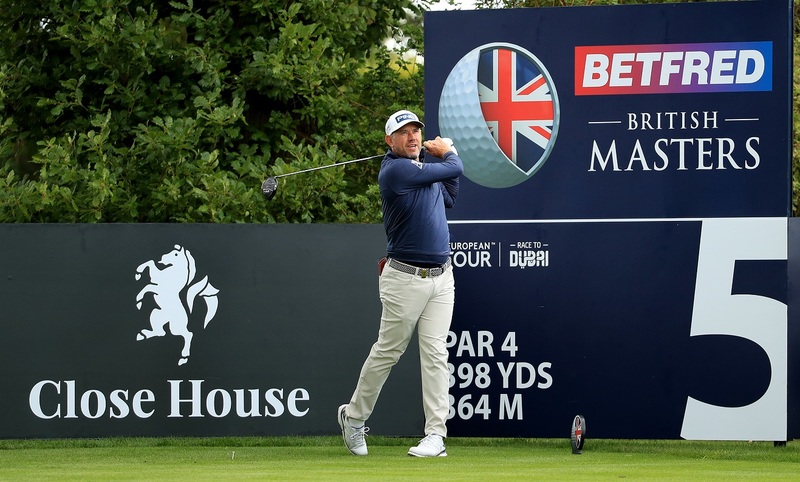 The Ryder Cup legend claimed his 25th European Tour win earlier this season at the Abu Dhabi HSBC Championship presented by EGA, meaning he boasts victories across four decades on tour. The 47-year-old is the first person to host the Betfred British Masters twice following his first stint in 2017 and has one eye on another double this week – winning the event for the second time.
Hosting duties will take on a very different complexion now for Westwood, with stringent health and safety measures in place at Close House, near Newcastle Upon Tyne, and no fans present due to the COVID-19 pandemic, but the evergreen Englishman is delighted to be back playing competitively for the first time in five months.
Westwood has been on a strict health regime and has never felt fitter, so he will be a force to be reckoned with at his home course.
Eddie Pepperell, who won this event in 2018, has also benefited from a health kick during lockdown in the UK and is feeling 'quietly confident' upon his return while defending champion Marcus Kinhult is another player feeling comfortable with his game having enjoyed plenty of practice over the past four months.
Player quotes
Lee Westwood: "The golf course is in great condition once again, probably better than the last time we hosted the Betfred British Masters. It's a better time in the calendar for the golf course. The greens are quicker, fairways are immaculate. As long as the weather co-operates, we should have a great week.
"Hosting has been very different. There has been nothing to do on site with sponsors and fans, which has been a shame. We're trying to keep numbers to a minimum on site. We've taken all precautions. It's up to us to be very careful. From what I've witnessed people are sticking to it by the letter. The testing procedures are very thorough. Everyone on site who has been through it can only have found it impressive.
"I would like to get off to another good start this year. The last time I had a long break and played was in Abu Dhabi, so the break didn't do me too much harm there. I've played this golf course a lot, especially over the last three or four months. When the courses opened up myself and my son Sam were out here nearly every day either practising or playing.
"This is certainly the fittest I've felt, without a doubt. There was a period over lockdown where I didn't play much golf for five or six weeks, so I got myself into the gym and worked hard and continued once I started playing golf again. I've been pretty busy with it over the last five months."
Eddie Pepperell: "I don't know what to expect this week. I think I'll play very well or pretty bad, I don't imagine there will be a lot in the middle. I've spent a lot of time thinking and practising so I feel it will go one of two ways, it doesn't really stay in the middle when I do that. 
"I'm quietly confident, seeing quite a lot of nice stuff. It's not a place I like to be, I actually prefer to be worried the day before, that tends to make me focus a little more. I think, ironically, given the circumstances and playing with no crowds, it almost might make me doubly intent on focusing hard.
"I know I'm going to have to play well, but also stay immersed in some way in the golf. I think that will be important for me. I'm quietly hopeful but I don't know what to expect."
Marcus Kinhult: "I'm excited to go out again and compete, it's been just over four months so it should be fun and I'm looking forward to the week.
"It's so different now with all the restrictions because of covid so I don't feel the defending champion part as much, more trying to get into the new routines and everything. It's nice to be defending but at the same time it's a new course and everything is new. I just saw that I'm playing with Lee Westwood so that will be fun.
"I've just been back home in Sweden in my house. Sweden has had a different approach to Coronavirus so we've been living not quite like normal, but close to normal. We've been playing golf and we've been OK, so I've kind of enjoyed the four months."  
TAGS: European Tour, UK Swing, Lee Westwood, Eddie Pepperell, Marcus Kinhult, 2020
---
And another thing...