Equipment
Aug 13th, 2021
Srixon launches tenth generation AD333 golf ball
Delivering better distance off the tee and enhanced feel
SRIXON® introduces the tenth generation AD333 golf ball. The Srixon AD333 is available in Pure White™ and Tour Yellow™ and officially launches in the UK and Ireland in September 2021.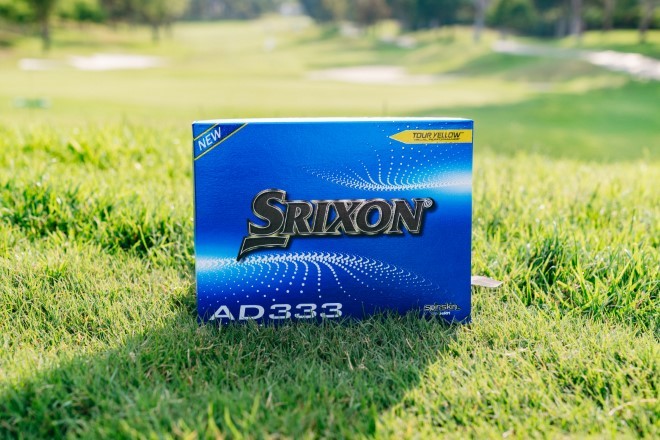 "This latest generation of AD333 golf balls offers great all-around performance. With a lower overall compression compared to previous generations, the new AD333 delivers better distance off the tee and enhanced feel when approaching the green."
Joe Miller, Srixon Sports Europe's Product Expert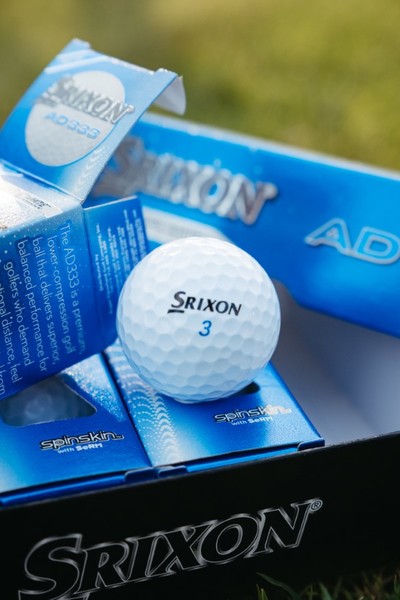 The new AD333 shares technology with its tour-validated Z-STAR Series, but it's packaged into a two-piece, ionomer construction for great value and performance.
The reformulated FastLayer Core features a lower compression number for a straighter, more sustainable ball flight, especially for players with moderate swing speeds. FastLayer works in tandem with AD333's 338 Speed Dimple Pattern for immense distance gains.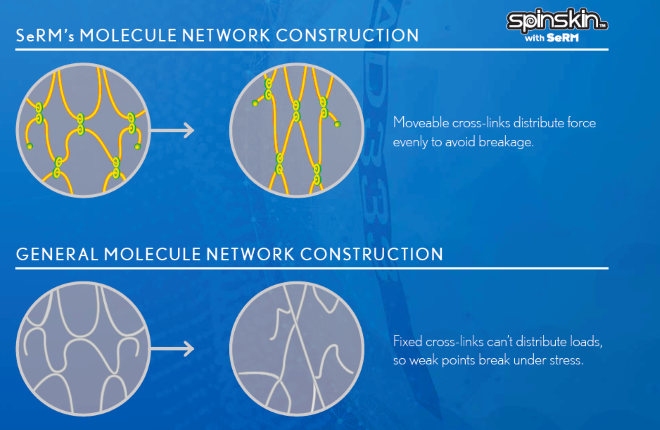 Meanwhile, the tenth generation AD333 golf balls offer unprecedented greenside spin performance. Spin Skin with SeRM, a unique coating on every golf ball, digs deep into wedge and iron grooves, dramatically increasing friction and maximising spin for more stopping power on every shot.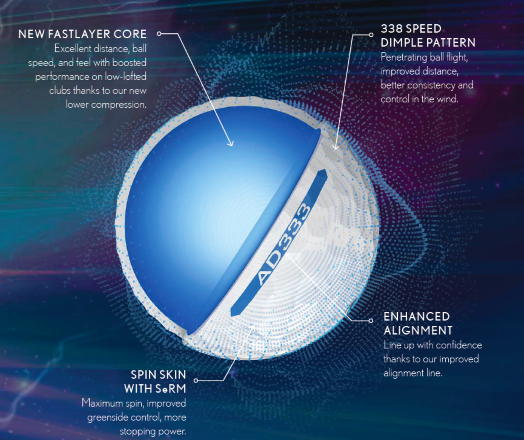 Key Technologies:
• FastLayer Core: FastLayer delivers exceptional feel and ball speed. With the new sixth generation, a lower compression delivers superior flight, especially on low-lofted clubs.
• Spin Skin with SeRM: A coating with flexible molecular bonds digs deep into wedge and iron grooves, maximising spin for more control and more stopping power.
• Enhanced Alignment: Line up with confidence thanks to the new and improved alignment line.
• 338 Speed Dimple Pattern: The unique 338 Speed Dimple Pattern boosts overall distance and accuracy due to less drag and a more penetrating ball flight.
Retail Information and Pricing
Models: Pure White, Tour Yellow Pricing per dozen: £27.00/ €30.00
Retail Launch Date: 10th September 2021
---
And another thing...