Equipment
May 13th, 2021
GolfPunk talks gloves with FJ
Everything you wanted to know about golf gloves!
Words: GolfPunk
Following the launch of FJ's latest HyperFLX golf glove we got to chat with DJ Zabkar, Product Manager for FJ Golf Gloves, to talk all things err glove. If you thought all golf gloves were pretty much the same and stuff it back into your bag after each round, then read on.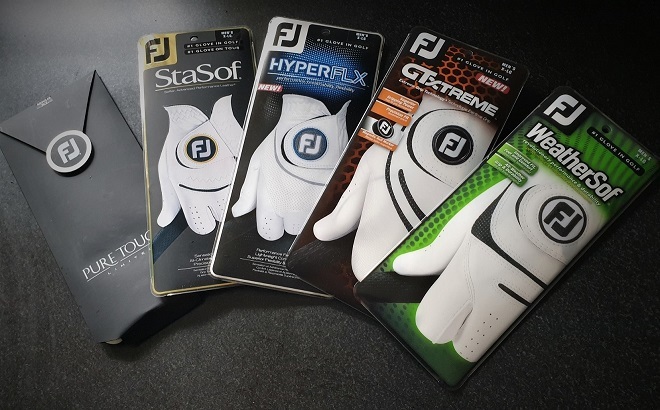 We discussed the advancements in the production of golf gloves and the technological developments and we also checked out how long a glove lasts and how we should all be caring for them!
1.
Traditionally the best gloves are seen to be those constructed of leather. Is there a synthetic alternative that can compete with the leather glove in dry conditions for comfort and feel?
FJ -
We utilise only the finest Cabretta leather in the world for performance, durability, soft feel, and comfort in a glove. Equally, the same can be said for our various synthetic materials from our long-standing partners. Advances in synthetics over the past couple of years has been amazing enabling performance both in terms of feel and even the look; synthetic material continues to be an important element for FJ golf gloves.
Our vast glove range, across both leather and synthetic gloves, has plenty of offerings to ensure the golfer has what they need to perform their best.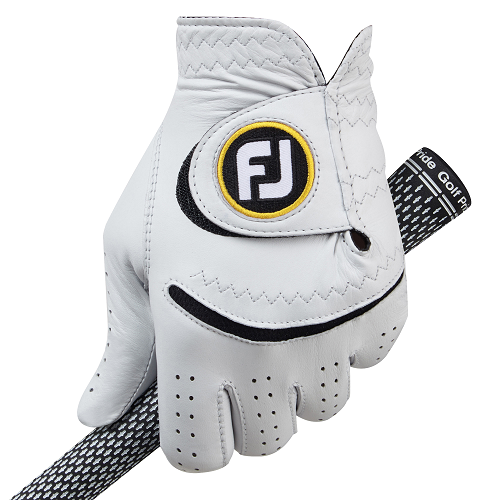 2.
Has the technology for materials used in clothing and footwear had any benefit to glove design and manufacture?
FJ -
We collaborate with our footwear and apparel team constantly, studying trends in all categories both in and outside of the golf world.So ultimately, we see the importance of all categories working together to make the best products for every golfer.
Regarding footwear, soft leather provides golfers a lightweight, comfortable fit across the foot much like the Cabretta leather used in gloves is designed to do. From an apparel point of view, what our team is doing with our outerwear – really challenging what Mother Nature throws at golfers – can similarly be applied to gloves in terms of the various conditions we find ourselves playing in. As tech advances, we'll be there along the way studying and testing to see how we can implement with our gloves.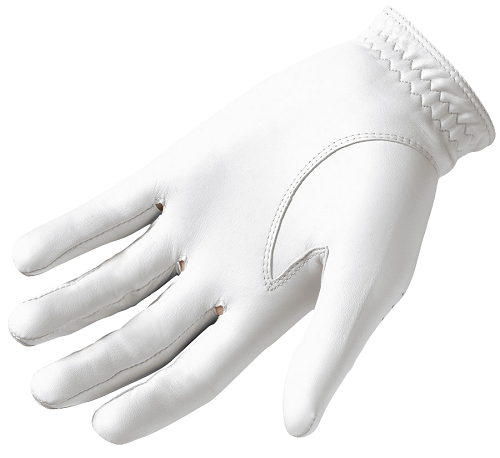 3.
What would you say has been the most significant advance in glove manufacture in the past ten years?
FJ -
Advancement in leather has been remarkable over the past decade. We work with our dedicated partners to continue to develop leather that is not just soft and light out of the package; but leather that performs in all conditions, remaining soft and supple throughout its lifespan and preferred by the demands of the best players in the world.
We will continue to push the envelope when it comes to glove performance. The glove is an important piece of equipment for all golfers so we will always have our focus on development and what can we do to provide golfers with the next best glove in golf.

4.
To what degree do you think the look of a glove impacts on the choice by a golfer?
FJ -
Many of the gloves in the market and on professional Tours worldwide are pearl (white) however we recognise aesthetic is important to a lot of people so we are keen to have a wide range of offerings for golfers who may be looking for something a little less traditional. We know that when golfers feel their best, they play their best.
So, whether they chose the #1 glove on Tours worldwide, StaSof, some of the many colours of FJ Spectrum or even
the new HyperFLX
, we want golfers feeling their best on the course and it is on us to provide golfers with a choice to best equip them.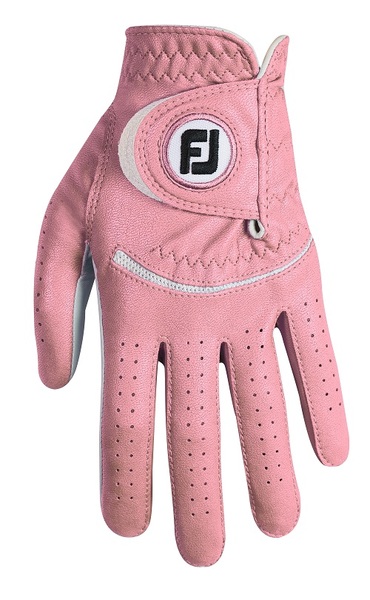 5.
What materials make the best golf gloves?
FJ -
The exclusive Cabretta Leather we use in our gloves provides golfers of all abilities sensational soft feel, comfortable fit, and unmatched performance. When you pull back the curtains, the elastics and stitching techniques play a huge role in providing comfort to golfers. Our commitment to using the best-in-class materials applies to every element of the glove, not just the leather and it is the combination of these materials, working together and complementing each other that delivers the 'best' glove.

6.
We would rank the requirements of a golf glove in the following order, would you agree?
a. Comfort
b. Flexibility
c. Breathability
d. Durability
FJ -
I think this is unique to every golfer. We often learn during our extensive market research that every golfer ranks these attributes differently. Comfortability may mean something different to every person as well. For example, a golfer who places a high priority on comfort may look to elements like flexibility and breathability to achieve maximum comfort to them.
Depending on where golfers rank and value these attributes may sway them to buy one glove over another so that is why it's important for us to make sure we offer a diverse range to deliver the perfect glove for every golfer.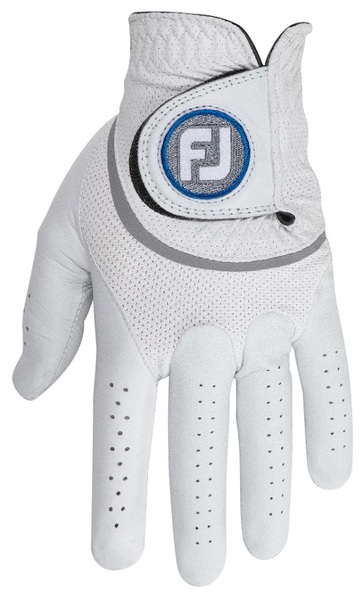 7.
Which FJ glove would you recommend for the following conditions?
FJ -
We pride ourselves on having the largest glove range in golf. As stated, our glove range offers golfers all over the world the most glove options and sizes so they can get what helps them to consistently perform at their best.

a.
Hot and dry
FJ -
The unmatched performance of the Advanced Performance Leather in StaSof provides golfers Tour-proven feel and moisture management for when perspiration begins to set in.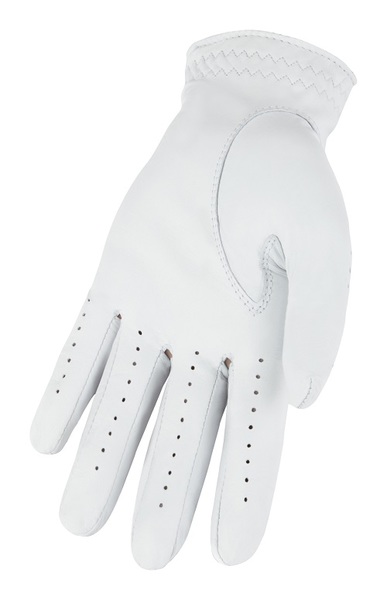 b.
Cold and dry
FJ -
WinterSof's fleece back of hand helps with temperature control while the autosuede palm provides a strong, durable grip to ensure performance is not sacrificed during cool-weather rounds.

c.
Hot and damp
FJ -
StaSof features unmatched moisture management in Cabretta leather. The technology in the leather tannage helps the golfer handle showers, perspiration and other elements while maintaining its soft feel and durability.
Equally, the RainGrip - as the Sure Grip Autosuede™ palm gets wet, the grip locks in more and gives golfers the confidence to continue to swing their swing without fear of the club twisting or grip slipping throughout their round.

d.
Cold and damp
FJ -
StaSof Winter: We launched StaSof Winter because we know there are a lot of golfers who play in some of the most challenging conditions. Having the Tour-proven performance of the StaSof Cabretta leather provides golfers feel while the fleece on the back of the hands gives them warmth to support year-round performance.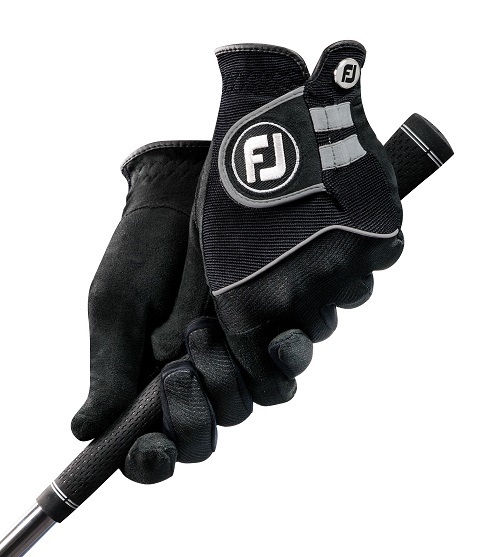 8.
What is FJ RainGrip Gloves made of and why does the grip improve the wetter they get?
FJ -
The RainGrip is constructed of a proprietary Sure Grip Autosuede™ palm which absorbs water and makes the gloves grip better to the club. The Quick-Dry™ knit back of hand delivers a more conformed fit while optimising breathability, flexibility, and quick-drying comfort. We invite everyone who has not tried the RainGrip to see for themselves just how well it performs in wet conditions and experience the #1 rain glove in golf.

9.
What is the best way to care for a golf glove?
FJ -
There are many things golfers like to do with their gloves when they're done playing but there are some very important things they can do to ensure the glove lasts and performs for many rounds. We suggest a few things that golfers can do to ensure glove longevity:
1.
Rotate gloves throughout play especially in extreme conditions
2.
Dry gloves with a towel after the round, lay flat, and place it back into the glove package to ensure the glove keeps its soft feel
3.
Do not ball them up and toss them back in the bag, or trunk, shoes, etc. 
Our glove packages provide golfers with care instructions as well as
FootJoy.co.uk
. Gloves are an essential piece of equipment for players and performance, so I'd encourage golfers to take care of their gloves as they do with their shoes, clubs, etc.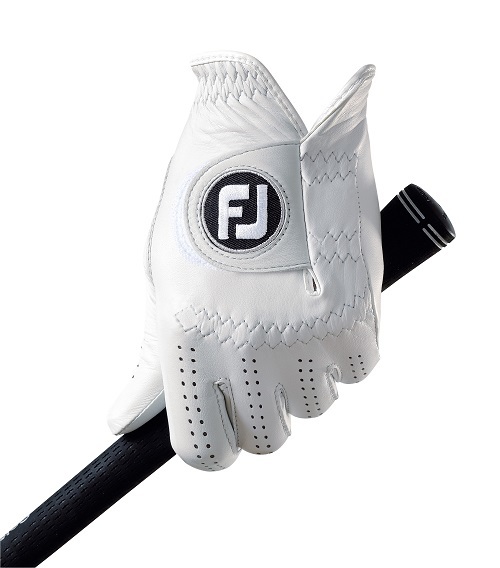 10.
How many rounds should the various FJ gloves last, i.e. how often do you recommend players change their glove?
FJ -
There is no fixed number of rounds per glove, to be honest. Many variables come into play that affects the life of the glove. For example, the type of grip golfers have on their gloves affects gloves differently. How they care for the gloves after play/practice is very important as previously stated.
We define a "round of golf" in multiple ways: 18 holes, a bucket of range balls, a practice swing or 2 before the shot is played can all be added up and be considered "rounds." In reality, a golfer can "play" 3 "rounds" in a day if they warm up with a bucket, have a practise swing and then the actual round itself.
That is why it's important for golfers to be sure they are wearing the perfect fit. Having the properly fitted glove ensures the glove will last longer, feel better, and provide golfers with the performance FJ gloves are known for.
Wearing a glove that is not properly fit (over 60% of golfers are wearing a glove that is too big) will lead to early wear and tear and we do not want that!
When the glove is too big for the golfer, several things can happen which lead to that early wear and tear. For instance, the glove can move within the swing creating abrasion of the material on the grip.
Golfers who grip the glove too close to the course end of the grip wears down the glove material quicker than a proper grip. We encourage everyone to visit FootJoy.co.uk to learn more about how to ensure they are in the right fit. Understanding the various "rounds" and a proper fit, as well as having a rotation of gloves, ensures golfers will have many rounds with their FJ gloves.

11.
Should golfers consider changing their glove mid-round?
FJ -
As I stated, we firmly believe in the benefit of rotating gloves. Whether it's in the round, every other round, etc. it's important to take care of the gloves after each use which will prolong the lifespan. If a golfer perspires and their glove gets very damp, change it up and throw on a fresh one while the original glove airs out. Personally, I always have at least 3 gloves active and rotate as needed. It really does help! Keep a steady rotation and the gloves will perform as they are designed to do.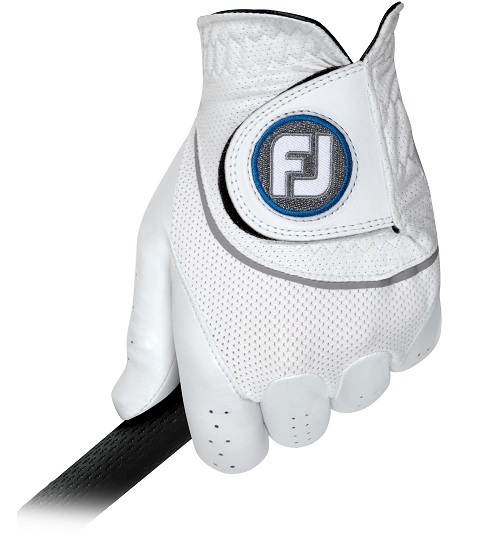 12.
Looking at the HyperFLX, what does this glove have that the other FJ gloves do not and what makes it stand out from the crowd?
FJ -
The HyperFLX
is an athletic construction utilising very lightweight mesh across the back of the hand which enhances the breathability and comfort of the glove. The microperforations on the palm is exclusive to the HyperFLX within the range thus adding more elements of breathability. 
HyperFLX is truly a blend of the advancements of both Cabretta leather and synthetic materials. The feedback we have received from our Tour ambassadors has been exceptional. For golfers who seek Tour-proven performance and feel and ultimate breathability and a lightweight, comfortable fit then HyperFLX is the perfect glove for them. 
TAGS: Equipment, FJ, Golf Gloves, FootJoy, 2021
---
And another thing...