Equipment
Jul 1st, 2021
BIG MAX launches two new golf bags
New models inspired by modern sport shoe designs
Europe's #1 golf bag brand BIG MAX is set to bring a splash of colour to the fairways this spring with the release of two new models inspired by modern sport shoe designs.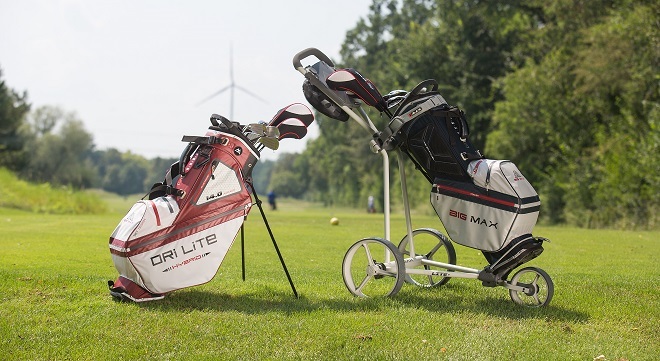 The Aqua Sport 3 cart bag, and the Dri Lite Hybrid Tour hybrid bag, benefit from BIG MAX's practical approach to life on the course and its award-winning waterproof and water-resistant technology. And while that makes them perfect for a drab day on the fairway, life with these BIG MAX designs is far from dull!
"There isn't a huge variation in the golf bag market and that's fine for a lot of golfers. For practical innovation alone, the Aqua Sport 3 is the match of anything on the market and in the Dri Lite Hybrid Tour I'd say we have the best hybrid bag in the world. But when it comes to style, I really don't think there is anything that comes close. 
With these two new bags, and our Aqua Eight from 2020 we use 90° and 45° angles as they harmonise together and combine perfectly with the angle of a bag on a trolley. We then take the best modern colour combinations and end up with something that is different from every other brand on the market."
Ralf Niesing, Head of Bag Design at BIG MAX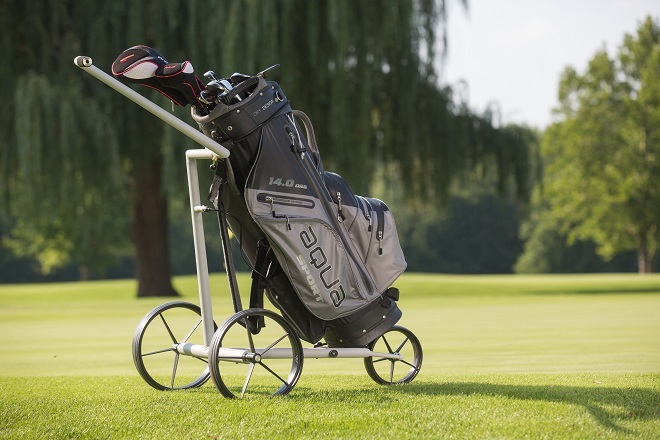 Dri Lite Hybrid Tour
The Dri Lite Hybrid Tour is the water-resistant next generation of BIG MAX's hugely successful Hybrid line. With its spacious interior and modern styling the Hybrid Tour is the ultimate all-around solution for the golfer who likes to push, carry and look great on the course. This ingenious bag sits perfectly square on a trolley thanks to its flat, footless trolley compatible base, leg lock feature and the clever positioning of the stand mechanism low on the body of the bag.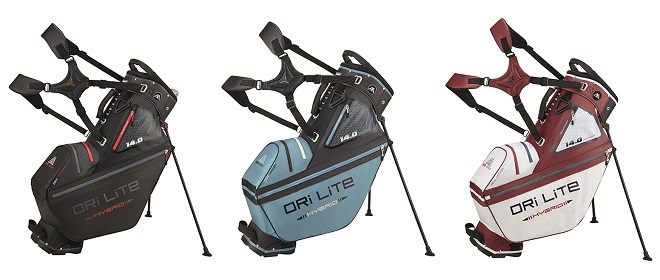 Its 14-way divider and 5 spacious water-repellent pockets – including spacious cooler and 100% waterproof valuables pocket - give it superb cart bag capacity, while its ultra lightweight of just 2kg and practical features such as padded straps and air channel for breathability when carrying mean it excels as a stand bag too. SRP: £179.99
Aqua Sport 3
The Aqua Sport 3 is the latest 100% waterproof addition to BIG MAX's Sport series, adding new styling and enhanced features to this best-selling cart bag. Boasting 14 full-length dividers, a carry weight of just 2.4 kg, dedicated putter well, dual umbrella holder, glove holder and a host of neat practical features, the Aqua Sport 3 is the most practical of bags.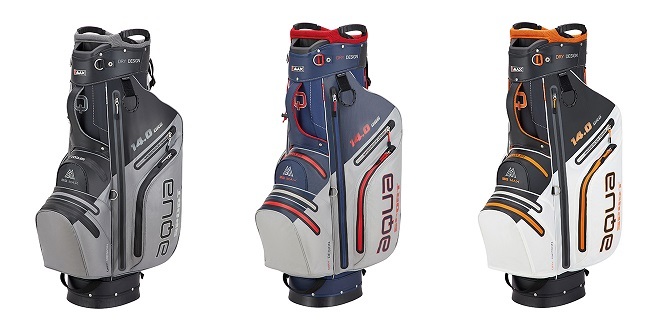 Add in 9 spacious pockets including a 100% waterproof valuables pocket and an XL cooler pocket big enough for several drinks, and the Aqua Sport 3 has all the cart bag capacity that even the best equipped golfer could need. Styled to perfection and designed with the golfer in mind, this is truly a fantastic cart bag for any golfer. SRP: £239.99
BIG MAX Dri Lite technology delivers a 2000mm* water-resistant rating. Featuring waterproof material, waterproof zips and a fully sealed waterproof valuables pocket. These will keep all but the wettest days at bay. The iDRY Aqua technology features all Dri Lite technology PLUS every seam in the bag is sealed from the inside leaving the bag and every pocket 100% waterproof (10,000mm rating*).
Check with all good golf retailers for availability.
*Hydrostatic testing of waterproof fabric gives a mm per 24 hours rating. This refers to the amount of rainfall a fabric can withstand in a single day. Thus, a 2,000mm waterproof rating means the garment can withstand 2,000mm of rainfall in a single day without letting in moisture.
---
And another thing...