Equipment
Mar 26th, 2018
VOLVIK OFFER GIFT GOLF BALLS FOR EVERY OCCASION
New gift packs provide the perfect golfing present
Words: GolfPunk

Volvik, brand leader in multi-coloured performance golf balls, is introducing celebratory gift packs of its top-selling VIVID golf balls designed to give avid golfers a memorable present and boost sales for retailers across the year.
Following the success of its 'Christmas Edition Box' last year, Volvik is offering  a 'Happy Birthday' box containing Red, White, Orange and Green balls each with a birthday celebration graphic printed in another colour, plus a ball marker. The special occasion balls are presented in a neutral box.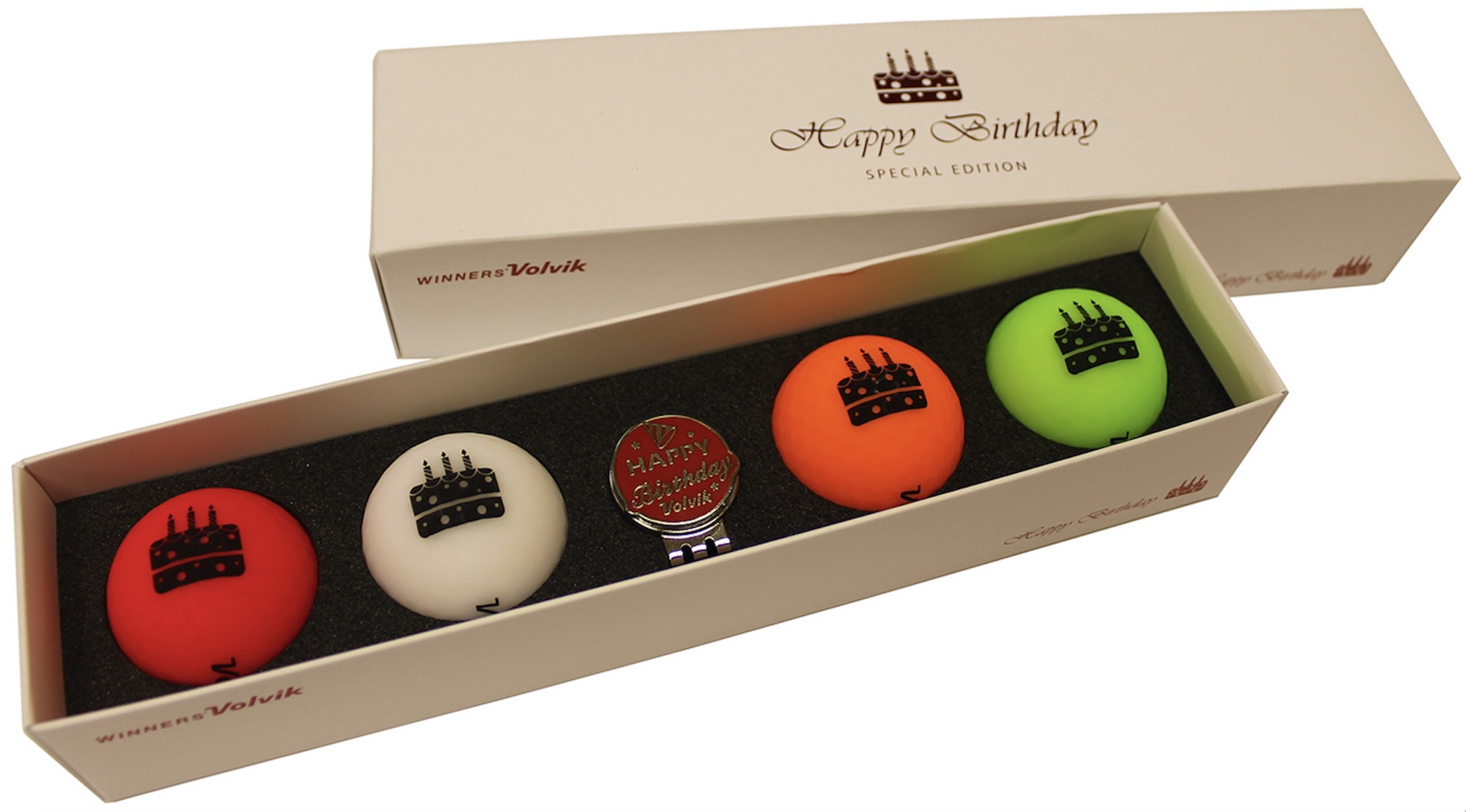 A similar box will be ready to mark Halloween in October with the new Black Matte-finish ball matched with the popular Orange coloured ball to reflect the spooky holiday period. 
"These boxes are the perfect golfing gift for memorable occasions and offer our retail partners a great opportunity to build on the level of sales of VIVID balls have enjoyed in recent months, " said Tony Fletcher, Sales Manager of Brand Fusion International, who distribute Volvik balls across Europe's biggest golf market.
"There are further plans to release other celebratory packs, so a Volvik VIVID gift pack can become the ideal golfing present throughout the year," he added.
Volvik has also launched a Limited Edition 'Skull Pack' containing two Black and two White VIVID balls with a Skull and Crossbones logo, plus a decorated ball marker.
Sales of the Volvik 3-piece VIVID line have exceeded expectations in the UK since being introduced in April last year, with Blue and Red proving the most popular colours in the pioneering Matte-finished ball designed for golfers with a slower swing speed. A new Mint version has just be added to the range to make it ten colour choices in all along with Green, Blue, Red, Pink, Orange, Yellow, Sherbert, White and Black.
The new Volvik gift boxes have a RRP of £19.99 and will be available from April.
For more information on Volvik golf balls, visit www.brandfusionltd.co.uk or www.volvik.com. 
Related:
Read Issue One of GolfPunk Digital Magazine here