Equipment
Sep 30th, 2019
Titleist Releases latest innovation
Experimental EXP•01 Golf Ball
Words: GolfPunk
Not happy with having the most popular golf ball those clever chaps at Titleist continue to push the boundaries of ball technology. The Titleist Golf Ball Research & Development team were thrown into a room and told they could not come out until they came up with a new golf ball. The result, the Experimental EXP•01 Golf Ball.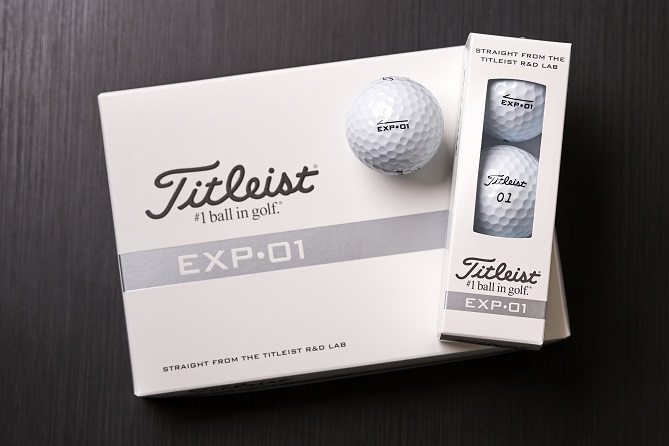 Where previous concepts have floundered at the Acushnet altar the new Titleist EXP•01 golf ball – an experimental multilayer construction utilising a new high-performance urethane cover formulation and process – is one concept that has made its way to the top of the pile.
EXP•01 is being released as part of the Titleist EXP Project, a new and ongoing initiative created to provide golfers the opportunity to experience new golf ball technologies still in the experimental phase. The Titleist R&D and Golf Ball Product Management teams will be actively seeking performance feedback from golfers who play EXP•01 during its availability.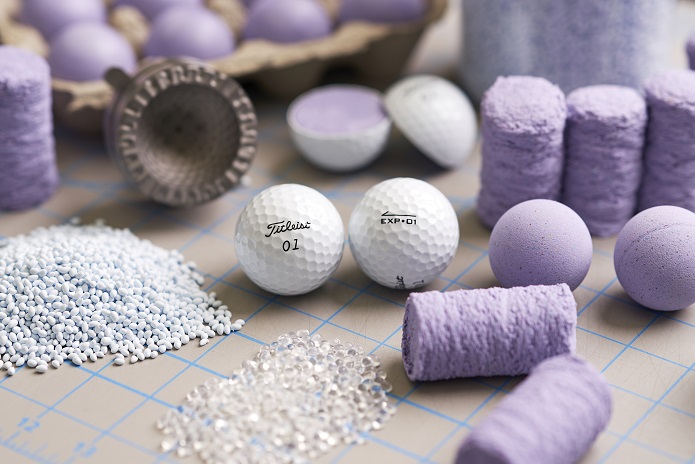 "The EXP Project invites golfers into the early stages of our R&D process, and allows us to broadly test experimental materials, constructions and processes that could be integrated into any segment of our golf ball line," said Michael Mahoney, Vice President, Titleist Golf Ball Marketing. "EXP•01 is truly an exploratory product and there's no better way to evaluate our progress than getting it into the hands of dedicated golfers."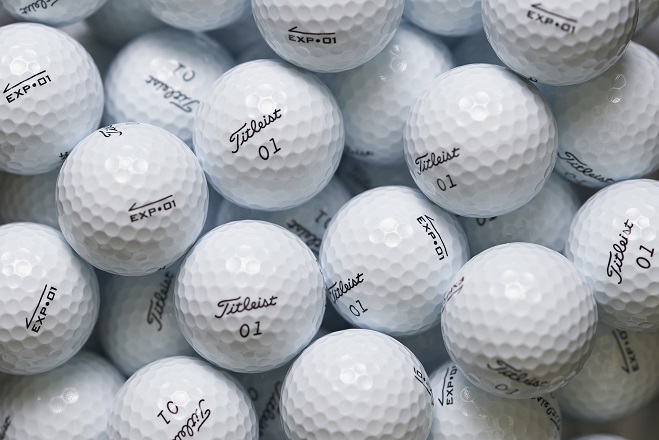 THE TECHY BIT
EXP•01 is an experimental golf ball straight from the Titleist R&D laboratory featuring a multilayer construction with a high performance urethane cover formulation.
MTR DEVELOPMENTAL COVER SYSTEM: The short game spin enhancing urethane prototype cover was developed through Titleist's relentless material and process experimentation.
INNOVATIVE CORE TECHNOLOGY: A high speed core construction and specialised casing layer deliver low spin on long game shots for great distance and tight dispersion.
PROPRIETARY 346 DIMPLE DESIGN: Through testing, the proprietary aerodynamic package has demonstrated an optimised flight profile for peak performance.
Sadly, for us folk this side of the pond the Titleist EXP•01 will be available for a limited time in golf shops in the U.S. and Canada only. It will also be available through My Titleist on Titleist.com for the princely sum of $39.99 (per dozen we assume!).
And another thing...
You Little Beauty: Tandridge G.C.