Equipment
Apr 28th, 2016
The Titleist C16 Concept Golf Clubs
How far will you go for a new set of clubs?
Words: Daniel Owen Photography: Getty Images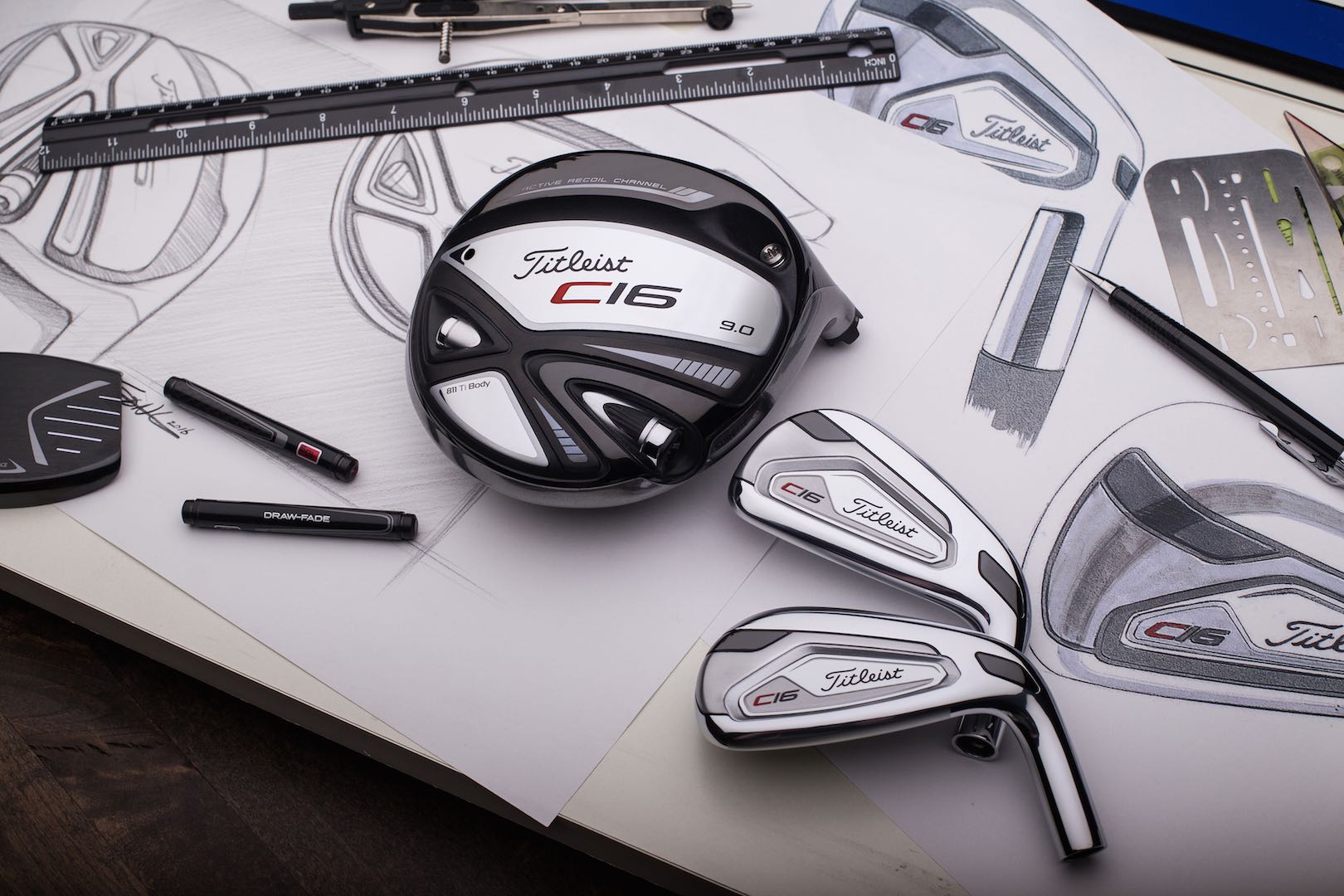 We always want what we can't have. Be it your brother's Christmas present, promotion to the Premier League if you're a Leeds fan, or that slice of cake when you're on a diet. In this case it's these amazing new Titleist C16 Concept clubs. Well that's not quite true, you can have them, you'll just need to go to the USA to get them.
The golf equipment world has changed this year. With PXG making such an impact, despite their high pricing, it has shown that there are people out their willing to pay for extra performance. Titleist's new range of clubs definitely offer extra performance. But it will come at a price.
Titleist are using this new concept range to trial new designs and technologies with real golfers. Think of the concept cars that you've seen in the past, except these clubs will actually  be available, even if it is in very small numbers. 
They won't be used on tour, but may see technologies found in the concept clubs trickle down to the main equipment range over the coming years as manufacturing costs are reduced, and designs get refined.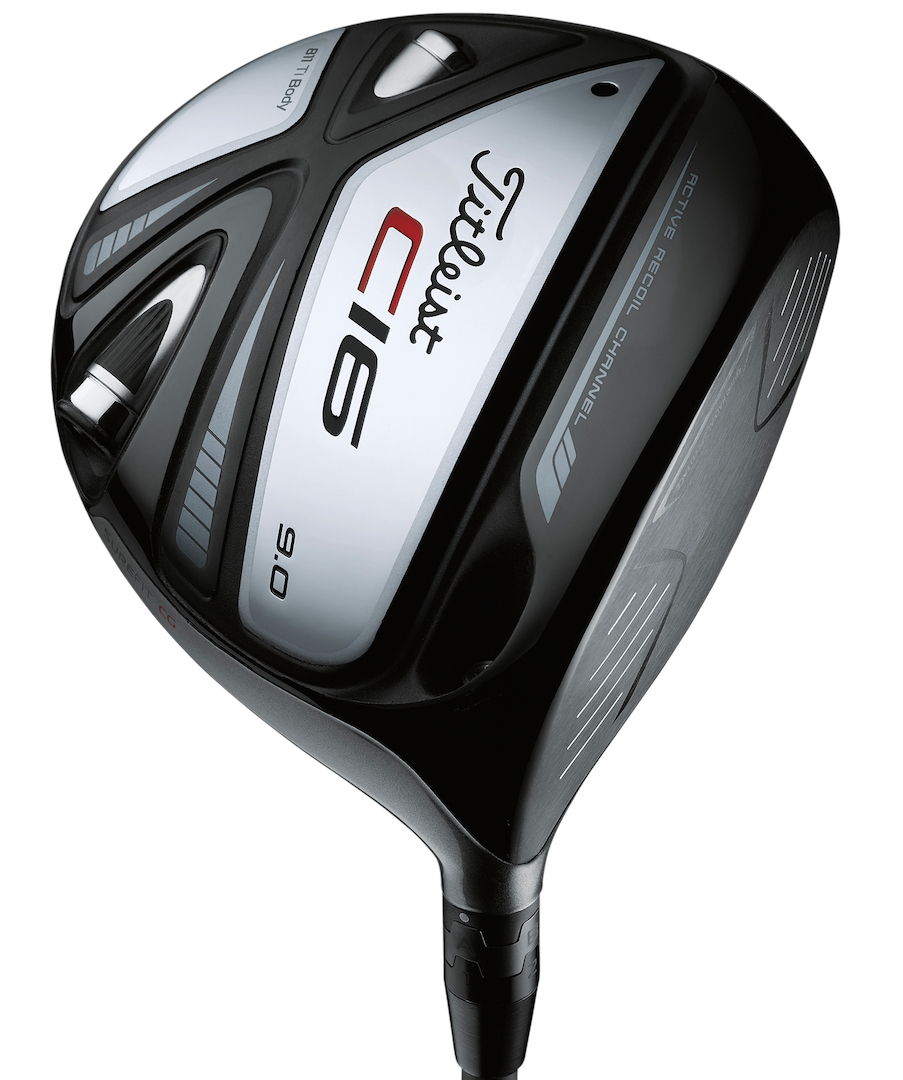 First up is the C16 driver. By far the most advanced driver Titleist have ever made, they have used an all new manufacturing process to weld the parts together. The crown is crazy thin, which saves weight that can be used elsewhere in the head. It's so thin a standard weld would just melt and deform it!
They've also used a cup face, a feature we love in a driver. Essentially the weld gets moved away from the face which we've found makes the sweet spot bigger, and tends to make the driver feel better too.
The other major new technology they've added is the SureFit CG. Titleist have never been ones for moving the centre of gravity in their drivers before. Well this has changed with the new C16.
The driver comes with two adjustable bars. One of them is set neutrally, the other is heavy at one end. So to make it fade biased, have the heavy end towards the toe, to make it draw biased put in the heel. Or use the neutral weight option for a straight ball flight. 
They've also added a SureFit grip. This counterbalanced grip picks up on a trend that has proven popular in putters recently, and adds weight either to the grip area, or just under. Apparently this can also help influence a draw or a fade. We're intrigued to try that out.
If you add in the already trusted Active Recoil Channel, and the SureFit hosel, this driver is the most feature packed and adjustable they have ever produced. All this together adds up to around 6 yards more distance than a perfectly fitted 915 driver. 
https://www.youtube.com/watch?v=q6eOaSPV0eg

So the driver is advanced, and we would love to give it a go. But the irons look like they come from the future! And in some ways we suppose they have. If this design proves popular, you will see certain features appear in future club launches from Titleist. 
We've noticed a big trend in golf clubs for better players becoming more forgiving while retaining a classic look. the Titleist 716 AP2 and even the 716 CB are really good examples of this. But making smaller irons more forgiving, and longer is pretty difficult. It's one of the reasons PXG have got so much attention.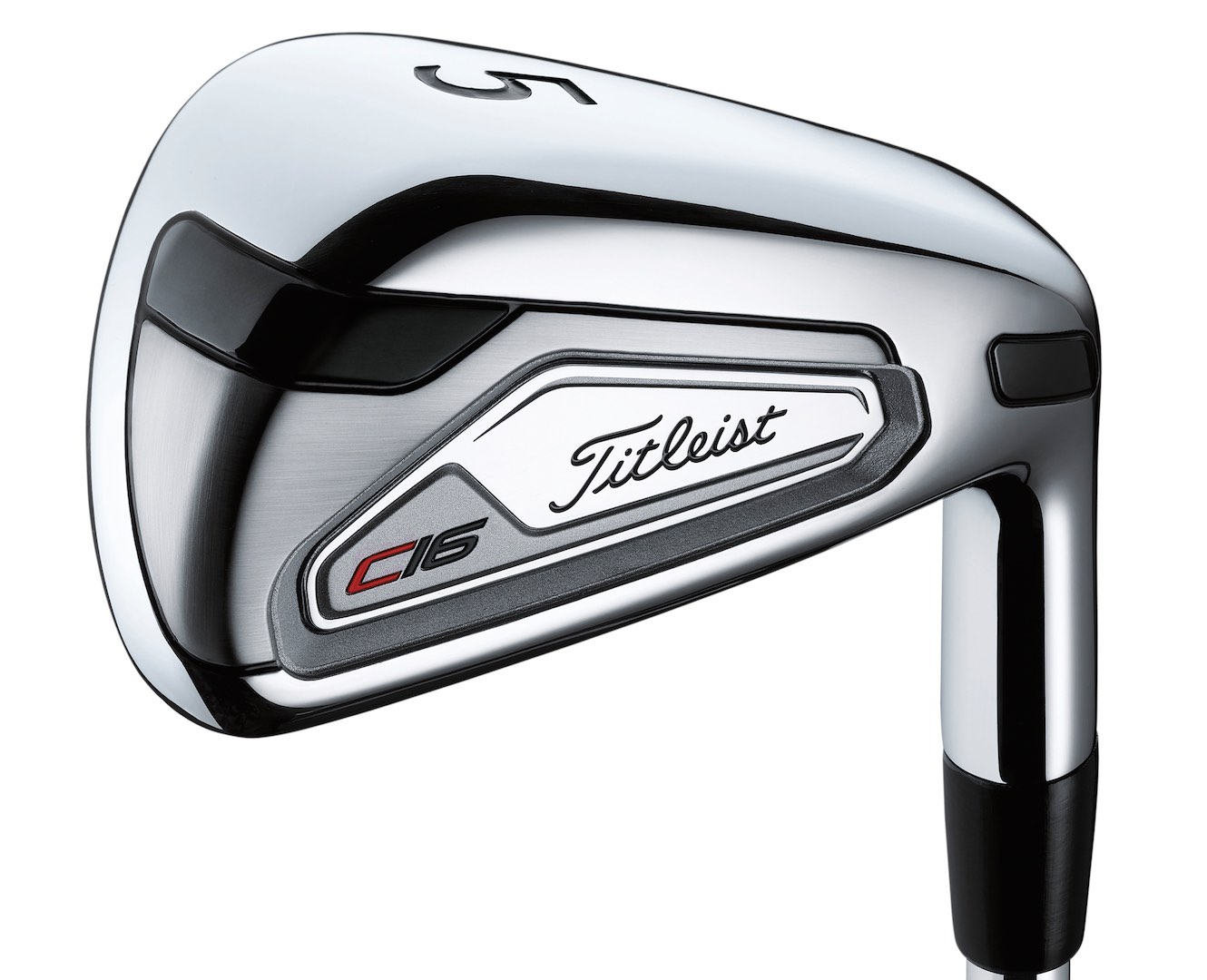 Titleist have started from scratch to produce the C16. It's smaller than the AP1, and almost AP2 sized, and has the same lofts as the AP1, yet flies 8 yards per iron further while being easier to hit. That's a huge jump. 
The extra distance comes from a revolutionary construction. The hosel is made from soft 1025 forged steel. This helps the club feel soft, and makes it easy to move the head for loft and lie adjustments. The four to seven irons feature a K301 forged cup face design. This is a super strong steel that can be made incredibly thin, so you get performance more like a metal wood, with the face producing extra distance. The back of the club is made from a thin stainless steel to keep the weight down in the hollow design. 
That's why they hit the ball further. Because the construction is so much lighter than a traditional iron, they've also been able to use double the amount of Tungsten that you can find in the AP1, which means they can make the moment of inertia huge on these clubs. The forgiveness levels should be insane for such a small compact iron. 
https://www.youtube.com/watch?v=IycU-prrghU
Two shafts have been designed specially for the irons, a Mitsubishi KURO KAGE Limited Edition AMC graphite shaft, and a Nippon N.S. PRO 880 AMC. But as every set will be custom fit you may find you need something totally different.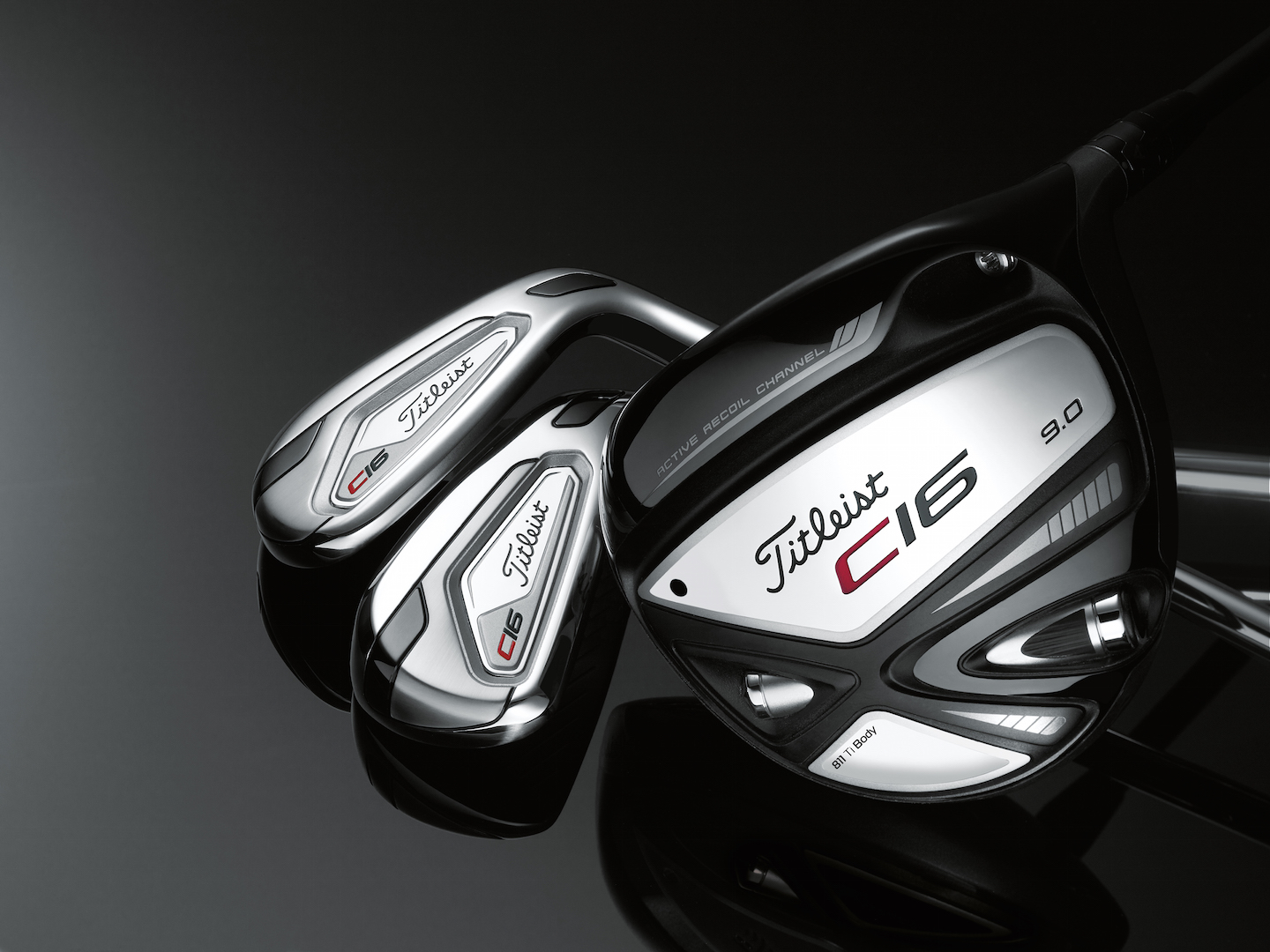 So how can you get these limited edition clubs? Well unfortunately first of all, you'll need to travel to America. Then you need to find a Titleist fitting day or go to either the Titleist Performance Institute in California or Titleist's Manchester Lane Test Facility in Massachusetts. And that's it.  
There will only be 1,500 drivers available, and 1000 sets of irons. The drivers retail for $1000, while the irons will cost $2,699 in steel and $3,000 in graphite! Throw in the cost of flights, and that's an expensive set of sticks if you're from the UK. Despite this we're sure some of you reading this will be working out how you can get a set. Now how many air miles have we got...?
More info on the Titleist C16 can be found at www.titleist.com
TAGS: Titleist, C6, Concept, PXG, Equipment, 2016