Equipment
Jan 3rd, 2019
TaylorMade launch TP5 & TP5X golf balls for 2019
It's kaboom time, folks
The TP5 and TP5X have certainly made their mark on world golf, with the likes of Rory McIlroy, Dustin Johnson, Jason Day and Jon Rahm all making the switch. Now TaylorMade has  announced the release of its enhanced 2019 TP5 and TP5x golf ball models.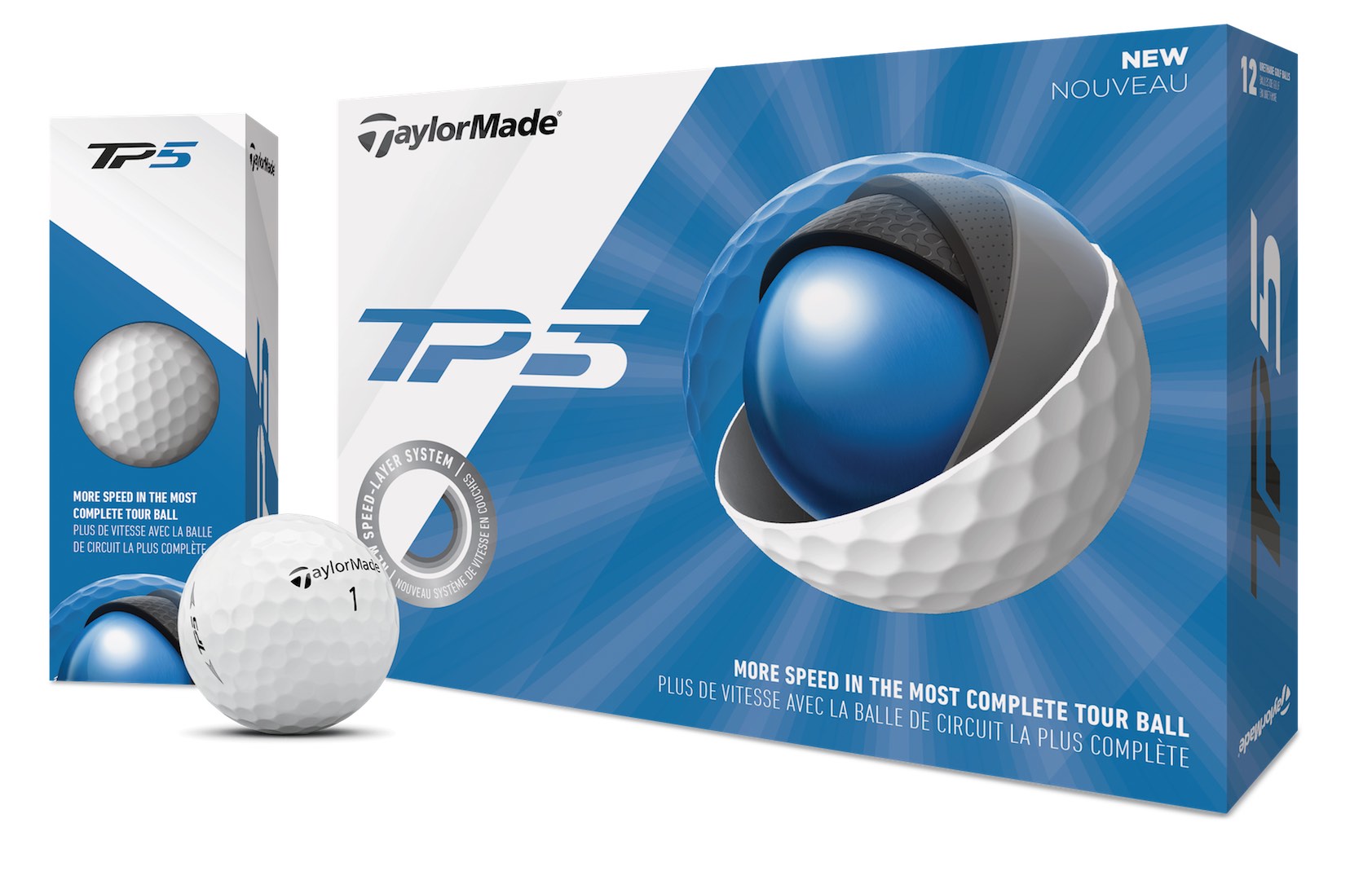 Highlighted by its new High-Flex Material (HFM) TaylorMade has taken the 2019 TP5 & TP5x to a new level of performance. 
The key to achieving enhanced speed without impacting other areas of performance comes down to the ability to weave the new High-Flex Material (HFM) within TaylorMade's proprietary 5-layer ball construction. In traditional golf balls with 3 or 4 layers, manufacturers are unable to utilise a soft core AND maintain high ball velocities.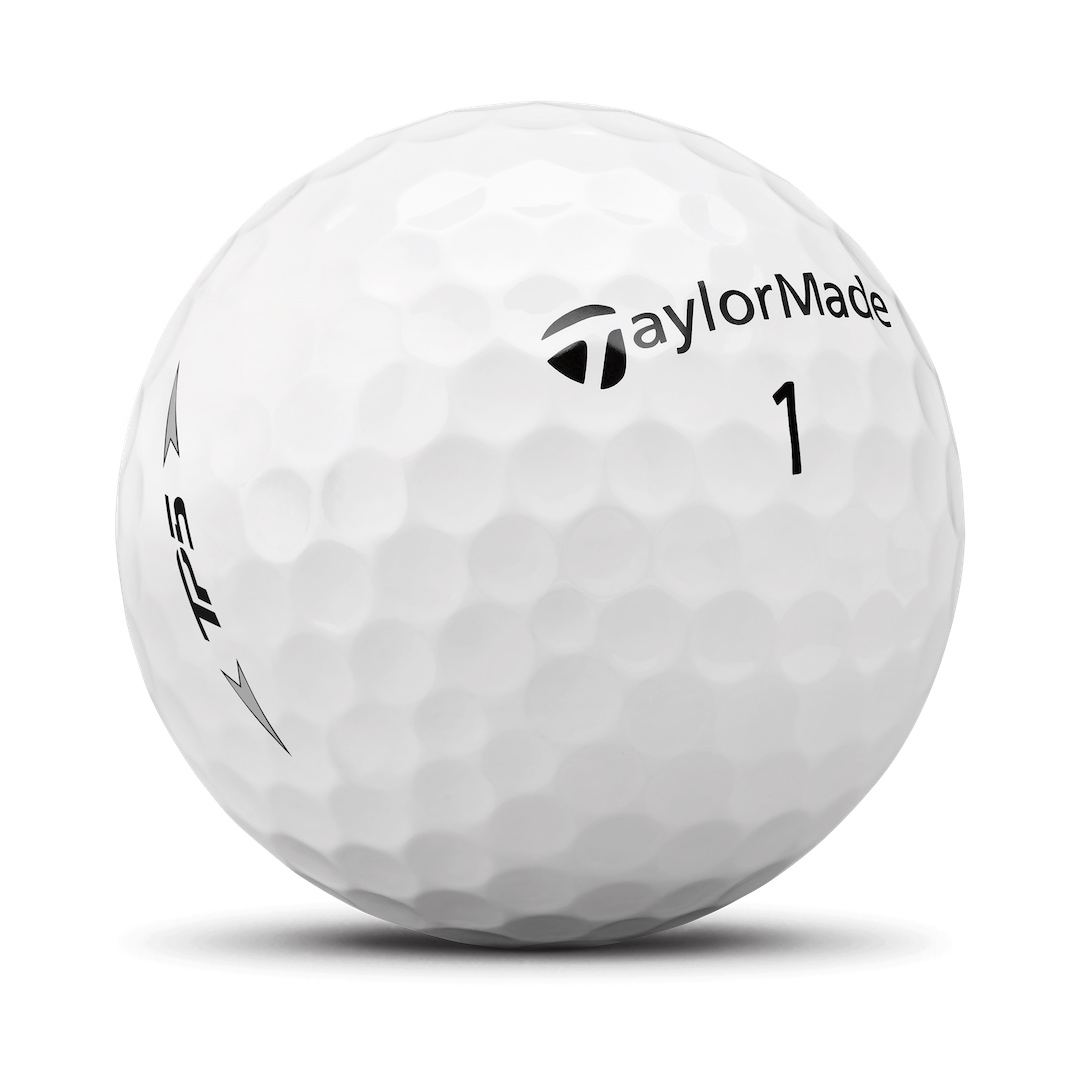 With the 2019 TP5 and TP5x, speed and spin are effectively decoupled—which enables an incredibly soft core to be "wrapped" by increasingly stiff materials, creating a Speed-Layer System with each outer layer getting progressively faster.
Based on initial player testing with the 2019 TP5 and TP5x, the top athletes in the world are experiencing speeds they've never seen before. During a recent testing session, Jon Rahm (who averages 177-179 MPH ball speed with driver) was seeing numbers upward of 186 MPH with an average of around 182.5 MPH.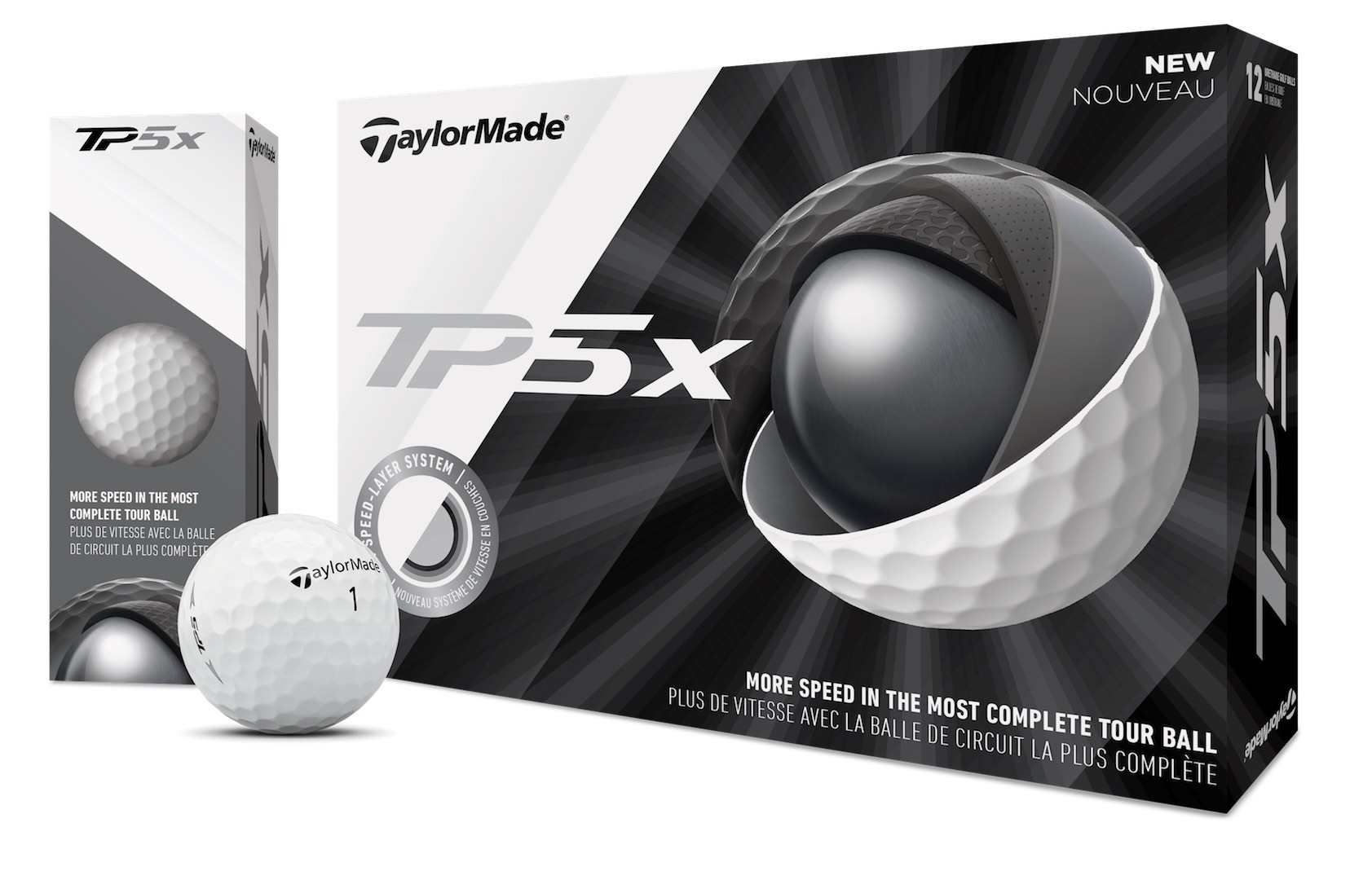 Additional TaylorMade staff professionals also experienced noticeable gains in ballspeed at a recent testing session across high, mid and lower swing speeds.  
HOW TO CHOOSE BETWEEN THE '19 TP5 & TP5X 
The 2019 TP5 and TP5x offer complete tee-to-green performance thanks to TaylorMade's patented 5-layer construction.
 While both deliver significant distance off the tee, the TP5 has a softer feel (85 compression), launches lower on iron shots and has more spin around the greens (+300 compared to TP5x at 100 yards & +200 at 30 yards) while the TP5x has a firmer feel (97 compression) and will generate higher launching iron shots.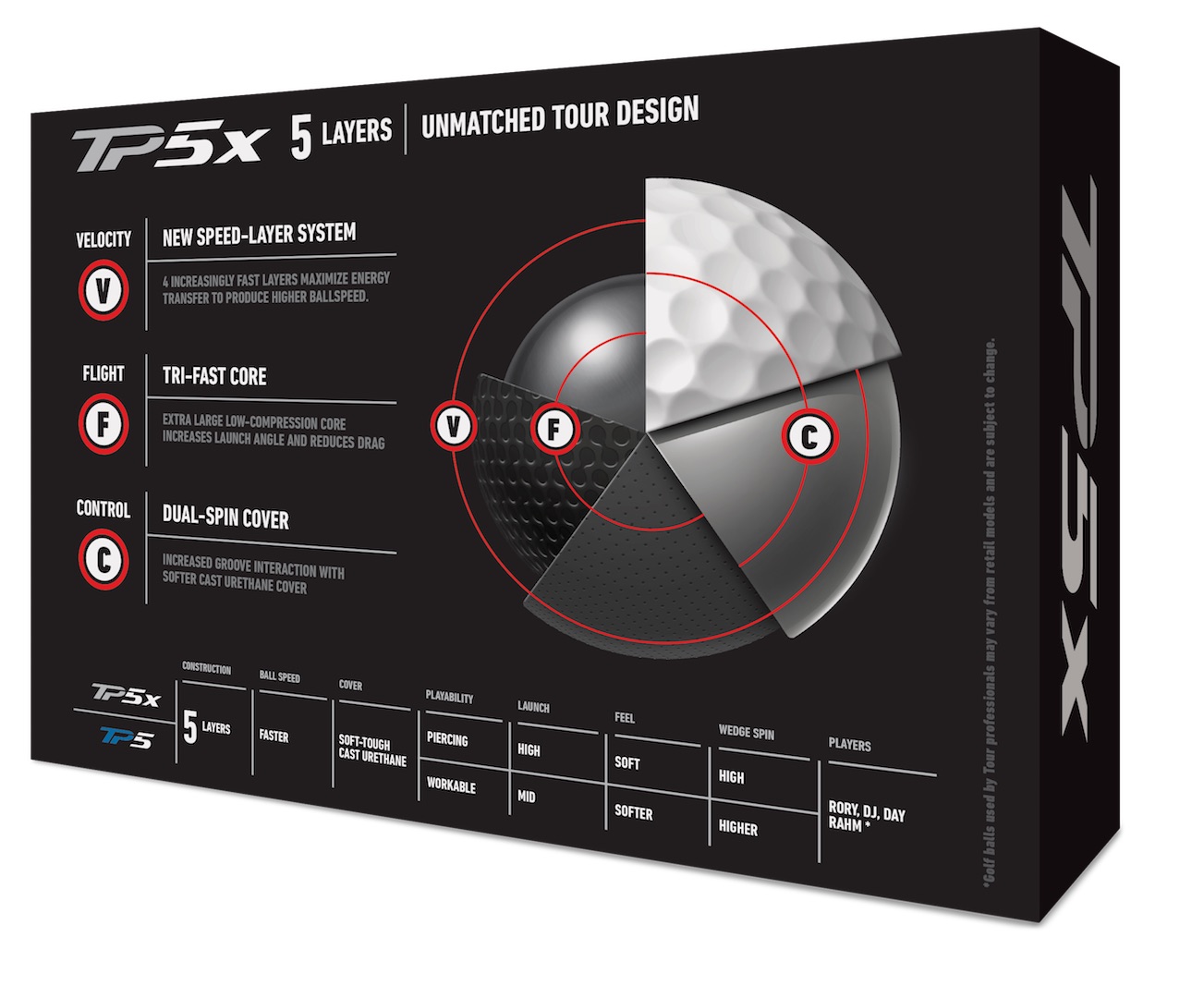 TaylorMade staffers anticipated to play the TP5 are Rory McIlroy & Beau Hossler, while Dustin Johnson, Jon Rahm and Jason Day will expectedly gravitate toward the TP5x model. 
 PRICING & AVAILABILITY 
The 2019 TP5 and TP5x will be available at retail on February 15, 2019 at an RRP of £49.99 / €58 / NOK 529 / SEK 549 / DKK 449 / CHF 65 per dozen.
To learn more about TP5 and TP5x golf balls, visit  TaylorMadeGolf.com.
Related:
How to choose the right golf ball for your game