News
Feb 25th, 2022
Stewart Golf continues strong growth
Trolley manufacturer grew sales by 32% in 2021
Premium British golf trolley manufacturer Stewart Golf has announced that it grew sales by 32% in 2021, after almost doubling its output in 2020.
Domestic sales grew by just over two-thirds thanks to the successful launch of the Q Follow, Q Remote, X10 Follow and X10 Remote models throughout the year.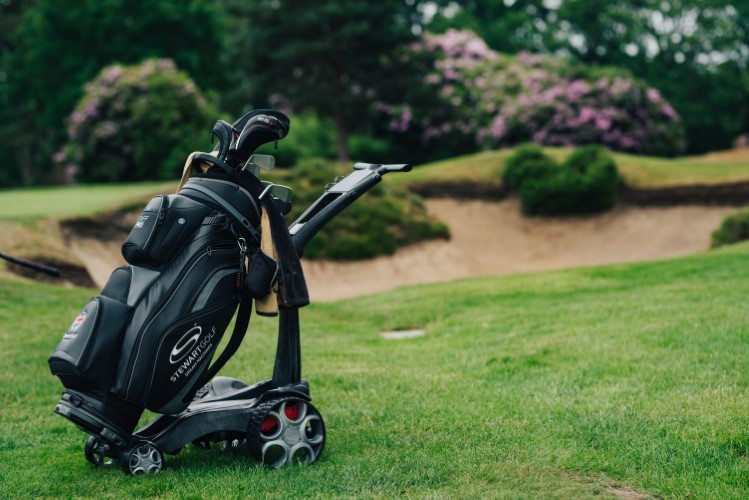 Exports continue to be a key part of Stewart Golf's sales, with almost 60% of production being sent all over the world. Strong sales were reported for Canada, USA, Sweden, Germany and France, while
new partners were established in the UAE and South Africa. In total, the British company shipped to 25 countries globally.
Stewart Golf's Gloucester factory grew by 50% to 10,000sqft, providing space to install an expanded production line for the Q Series electric trolleys to keep up with surging global demand. The company hand builds all of its Q Series, X Series and R Series machines at their British headquarters.
The number of staff employed has increased by almost three times since pre-pandemic levels to 37, which meant having to redesign office space and communal areas. As well as new, custom made 'covid compliant' desks, a new kitchen/dining area and board room, Stewart Golf invested in a clean air system and scores of plants thought the building.
CEO Mark Stewart said: "I am thrilled that we have continued to grow after such a stellar 2020. In spite of significant supply chain challenges, our team have given their all to meeting demand as quickly
as possible. We're now three times bigger than we were 2 years ago. As a business, we have invested significantly in the team and our facilities, and are very optimistic about the coming years."
Stewart Golf won an 'International Business of the Year' award (beating Dowty Propellers and SLG Brands) in recognition of their export success. CEO Mark Stewart was also named as a regional finalist in the Ernst & Young Entrepreneur of the Year Awards. Stewart Golf is also an Export Champion for the Department for International Trade. Export Champions are DIT appointed exporters who are dedicated to helping more British businesses start selling internationally.
---
And another thing...