Equipment
Nov 26th, 2015
TaylorMade Kalea Ladies Range
Specifically designed for female golfers
Words: Daniel Owen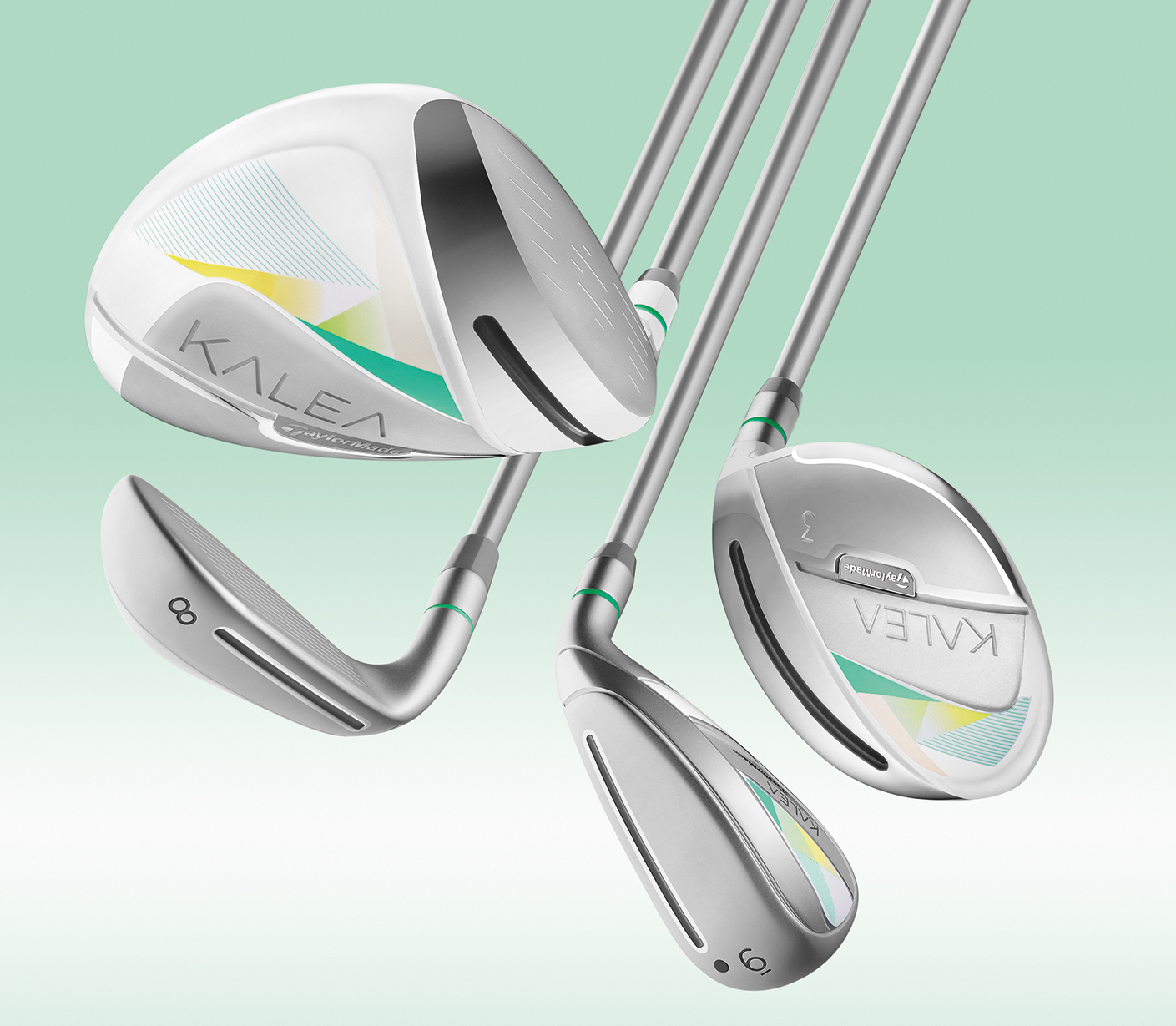 Irons £549 Driver £249 Fairways £179 Rescues £159 Putter £109 Bag £129 Balls £19.99
It's very easy for a manufacturer to slap a new coat of paint (normally pink, lavender if you're lucky), stick in a lighter shaft, and tell you it's a ladies set. But they aren't really ladies clubs, and aren't designed to help with their golfing problems. TaylorMade have set out to design a set of clubs specifically built for the female golf swing. The Kalea's aren't repainted M1's or AeroBurner's, these are new clubs from the ground up designed with a specific purpose in mind.
With driver through putter available in the new Kalea range, every product is designed with the female golfer in mind. Different technologies are used from optimised lofts, low/back CG locations, slot technology in the soles and Kalea SlimTech shafts with smaller tip diameters that help increase launch angle at impact.  Everything i designed to get the ball airborne and carrying as far as possible. The set is also designed to create a smoother transition between the different club types by managing lofts, lengths and head shapes to ensure that every club is as easy to hit as the next.

Kalea is available in thirteen clubs: driver, 3, 5 and 7 fairway woods, 4 & 5 Rescues, 6 & 7 transition irons, 8 & 9 irons, pitching wedge, sand wedge and putter. A Kalea cart bag is available separately. 
"We've learned a great deal about product performance in the last decade, much of which was geared toward faster swing speeds," said Tomo Bystedt, Senior Director of Product Creation. "For us, Kalea was a great opportunity to take our learnings on slower swing speeds and bring them to market with products that provide meaningful performance for female players, and we couldn't be more pleased with the results."
TaylorMade has also announced the release of Kalea golf balls, a two-piece ball with a soft cover and low compression, engineered to perform best when played in conjunction with Kalea golf clubs.
For more of the latest golf equipment, click here...
TAGS: Ladies, Equipment, Golf Equipment, Kalea, TaylorMAde, 2015