Equipment
Jan 23rd, 2018
Srixon launch new AD333 TOUR golf ball
Tour performance for golfers with moderate swing speeds
Words: GolfPunk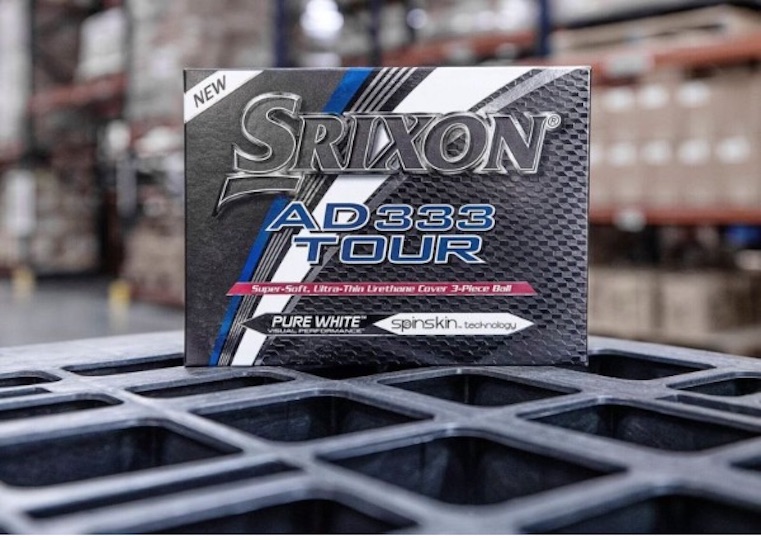 Srixon are introducing a new third-generation AD333 TOUR golf ball. This all-new ball model delivers tour performance for golfers with moderate swing speeds. The Srixon AD333 TOUR is available in pure white and officially launches in the UK on 2nd February. 
With the new AD333 TOUR, Srixon has focused on developing a tour-caliber golf ball in a lower-compression design that helps moderate swing speed golfers achieve more distance on full shots, while maintaining the excellent feel and greenside spin performance of its Z-STAR® series offerings.
It was designed especially for skilled golfers with moderate speeds who demand the performance and feel of a tour ball; the lower compression allows these players to achieve optimal distance on full shots. Golfers can expect the AD333 TOUR to deliver exceptional total performance from tee-to-green, including tremendous iron distance and tour-level greenside spin control.
Key Technologies: 
Lower-Compression Energetic Gradient Growth Core. The E.G.G. core is easier to compress with lower driver spin for impressive distance and accuracy on full shots.
Urethane Cover With Spin Skin Coating. Premium cover and advanced coating promote soft feel with enhanced greenside spin control.
338 Speed Dimple Pattern. The low drag design improves flight performance for longer distance with more control.
"The AD333 TOUR was designed primarily for good players with moderate swing speeds. The problem we identified is that these golfers aren't optimising their performance by playing a high-compression tour ball because they aren't able to compress it, so they end up sacrificing distance off the tee and with their irons," said Michael Ross, Senior Product Manager for Golf Balls.
"These golfers don't need to play a high-compression tour ball just so they have the excellent greenside spin performance that they're used to. They would benefit greatly from playing a ball that offers the same great greenside performance but is easier to compress. That's why we developed the lower-compression Srixon AD333 TOUR."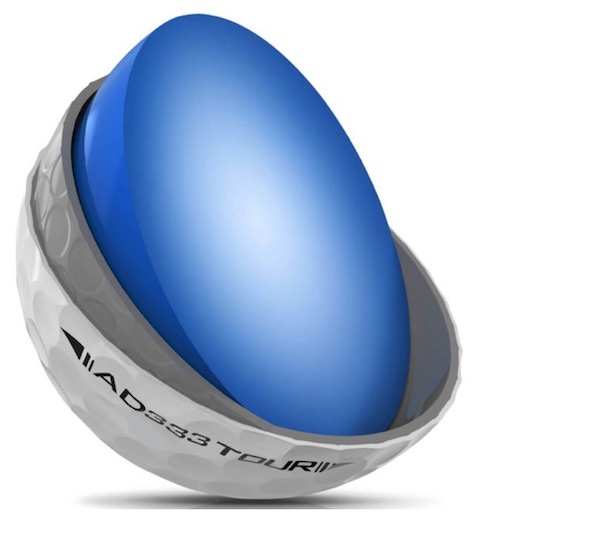 Independent Test Results: 
 Srixon worked with golf laboratories to conduct independent outdoor robot testing on the new AD333 TOUR golf ball against key competitors. The results proved it delivers exceptional tee-to-green performance at an incredible value:
Advanced core and dimple technology enable the Srixon AD333 TOUR to deliver longer driver distance than many of the similarly priced and more expensive, ionomer cover competitor balls and almost all of the more expensive, urethane cover competitor balls tested. With very low driver spin, including low sidespin, the AD333 TOUR minimises the effects of hooks and slices so golfers are able to drive the ball with more accuracy.
Where AD333 TOUR really stands out is mid-iron distance. The core and highly resilient mid-layer work together to generate high ball speed with a high launch angle. These favorable launch conditions create substantially more distance for the AD333 TOUR than most competitor balls tested
The Srixon AD333 TOUR particularly distinguishes itself from similarly priced or more expensive ionomer cover balls in greenside spin performance. Thanks to the high friction caused by the Spin Skin coating, the AD333 TOUR demonstrates dramatically more spin around the green than even the best performing ionomer cover balls tested. It also compares closely in spin performance to competitor urethane balls tested.
The new AD333 TOUR comes with a suggested retail price of £29.99 and will be available in stores from 2nd February 2018.
Related:
Next generation Scotty Cameron putters launched