Equipment
Jul 5th, 2018
Powakaddy launches summer cart bag promotion
Words: GolfPunk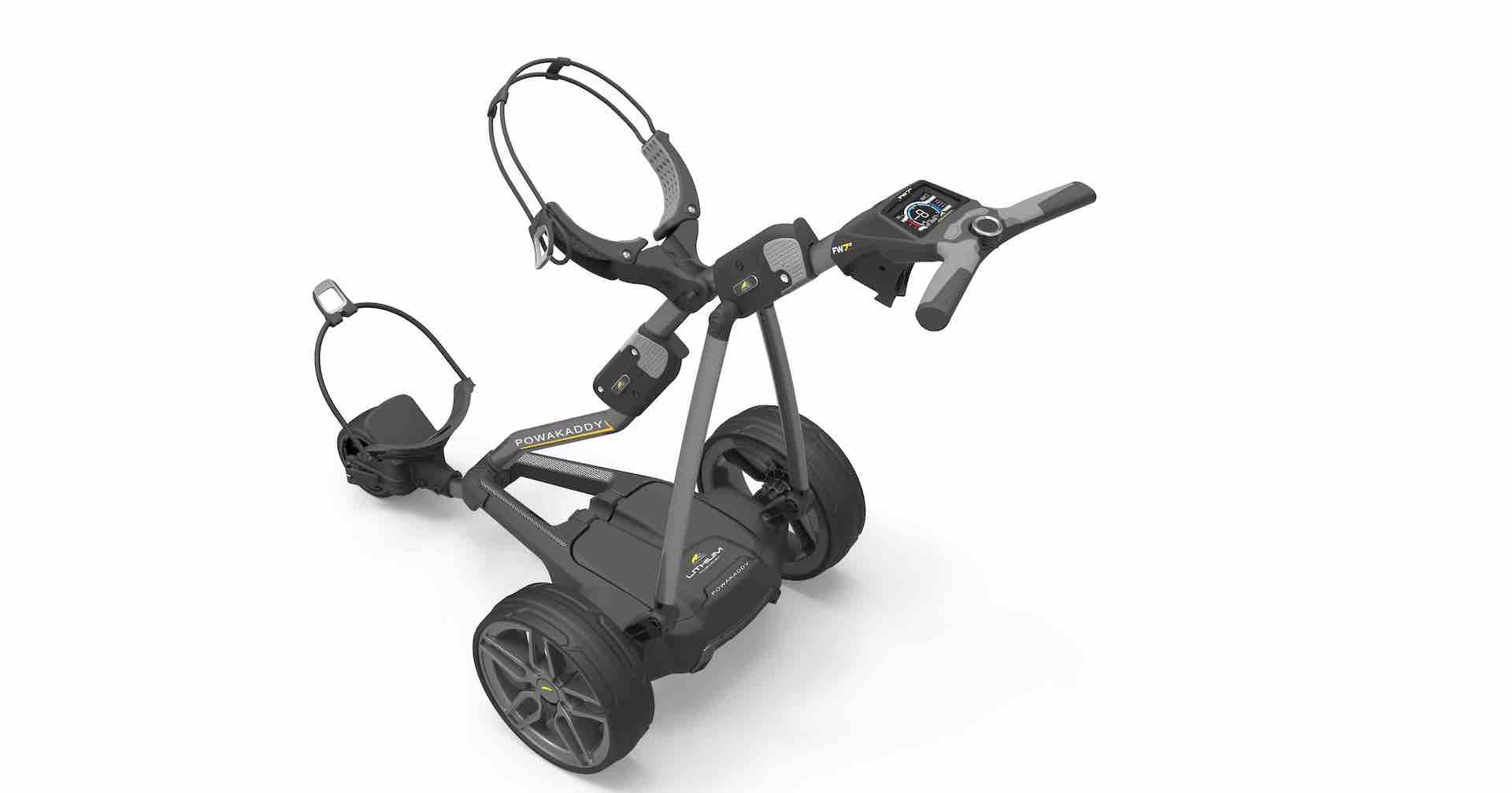 PowaKaddy has launched a cart bag promotion to kick start the summer season. Golfers will receive a top of the range cart bag free of charge when they purchase a PowaKaddy FW7s or FW7s EBS trolley*.
Golfers who purchase one of the FW7s or FW7s EBS trolleys between Friday 6th July and Sunday 12th August 2018 will be entitled to a free-of-charge top of the range PowaKaddy cart bag worth up to £229.99 RPP. As part of the promotion, golfers will get to choose their preferred cart bag, having an option of the Premium or waterproof Dri Edition bag.
Boasting a stunning frame colour in Gun Metal with Honeycomb Trims, the FW7s is the ultimate in cutting-edge design. The popular trolley is packed with performance-orientated technology and features a stunning full colour 3.5" widescreen display, built-in calorie counter, distance measurement function as well as a powerful, near silent 230W motor and unique Plug 'n' PlayTM battery system. Golfers can also enjoy an extended three-year warranty. The FW7s Electronic Braking System (EBS) model is available with three levels of progressive braking when going downhill.
The two luxurious bag models that are available in the summer promotion are two of PowaKaddy's most popular bags, with both bags including the latest technology and best features designed to optimise player performance and enjoyment of the game. The most popular in the brand's stable, the Dri Edition bag boasts a high-tech 10,000mm waterproof fabric that has four times the performance of most waterproof bags on the market, using a superior seam-sealing technology which provides unrivalled year-round performance. The Premium Edition bag is constructed from lightweight vinyl and PU materials and offers the widest range of features including seven spacious storage pockets and an external putter bay.
The popular cart bag promotion from the pioneering brand exceeded sales expectations last year with PowaKaddy cart bags gaining popularity amongst golfers. PowaKaddy saw an increase in sales and popularity of their renowned Freeway family range as existing customers took advantage of the promotion and upgraded their current models as well as new golfers joining the ranks of loyal customers and reaping the benefits of the free cart bag.
"The PowaKaddy cart bags complement our electric trolley's perfectly. Golfers who have a matching set of cart bag and trolley tend to enjoy using the products more as they are able to take full advantage of the features and benefits they have to offer, such as the PowaKaddy Key Lock system, which easily secures the bag and electric trolley together without any hassle. We are looking forward to launching the promotion and hope to make these benefits more available to a wide range of golfers" commented David Howse, UK Sales Manager.
If you would like any further information on the new cart bag promotion, please contact PowaKaddy direct on 01795 473555. For more information on the comprehensive range of PowaKaddy electric trolleys, bags, batteries and accessories, visit www.PowaKaddy.com and follow us on Facebook and Twitter.
*Promotion is not valid for the FW7s GPS.
Related:
Issue 3 of GolfPunk digital magazine out now. Read here.