Equipment
Aug 11th, 2019
New wedges from TaylorMade
Clever sticker eclipsed by Big Foot
Words: GolfPunk
In somewhat of a storm of new products TaylorMade have announced that it is launching two new wedges.  First up is the second generation of the highly successful Milled Grind 2, hot on its heels is the addition of the very interesting looking Hi-Toe Big Foot to what is a rapidly expanding line.
MG2 WEDGES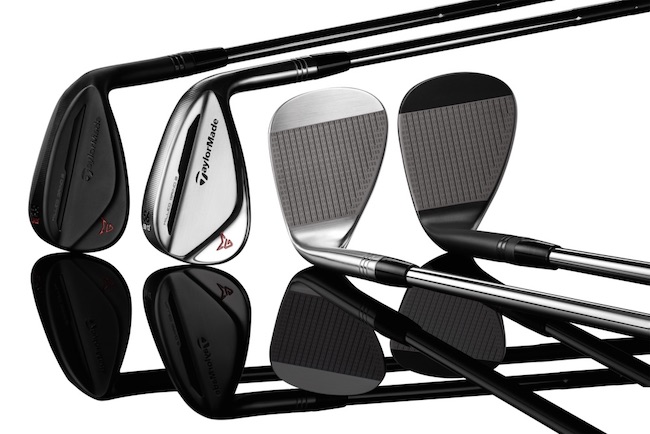 According to the big wigs at TaylorMade the new MG2 wedges are offering your average joe the raw wedge performance that the Tour Players have been keeping to themselves.  Supposedly, the ZTP Raw Grooves offer sharper, deeper and narrower grooves and a sharper radius, which combined with a rougher surface from the laser etching create more friction between the clubface and the ball generating more greenside spin.
Compared with plated grooves, the raw face design increase in friction reduces the ability for the golf ball to potentially skid up the clubface before it grips the face leading to a more consistent ball flight, This enables golfers to get closer to the hole, which given some of our putting can be no bad thing.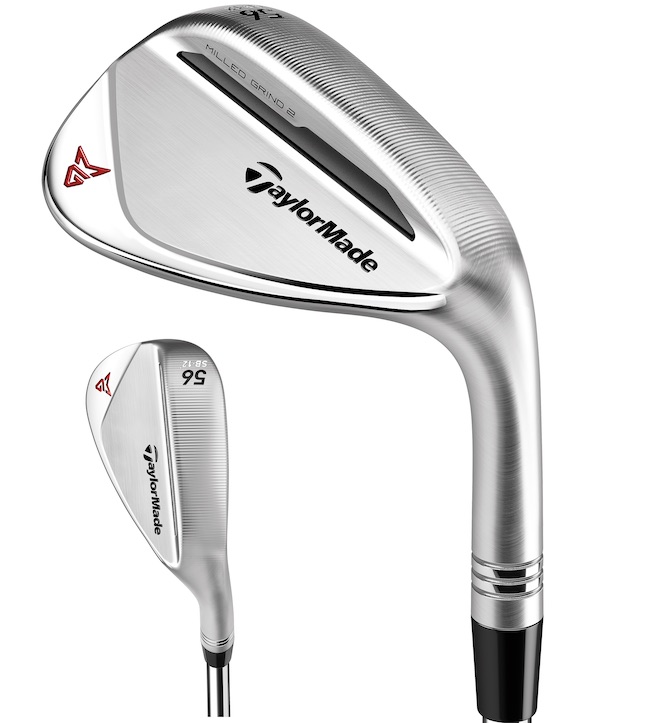 Unique to the MG2, each raw wedge head will feature an air-tight 3M adhesive sticker which has been specially designed for the wedge and is applied on the face to prevent rusting before use. When the golfer removes the adhesive sticker, the face will immediately begin oxidizing, which in turn, begins the rusting process.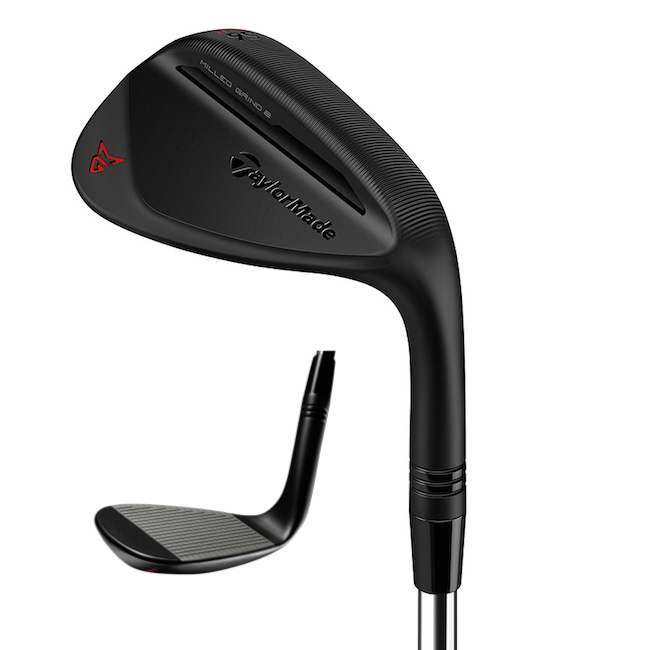 The wedges come in two finish options, Matte Black and Satin Chrome as well as two styles, standard bounce and low bounce for those that like an open face angle and maximum versatility beside the green.  There are 11 clubs across the range (albeit only 7 options for you lefties) with lofts from 48° to 60°.
Available alongside the landslide of new TaylorMade launches on 6th September they will cost £149 and will come equipped with True Temper's Dynamic Gold S200 (steel) shaft and a Golf Pride Tour Velvet Burgundy 360 grip as standard.
HI-TOE BIG FOOT
What sent pulses racing at GP Towers was the new addition to the Hi-Toe range.  Aside from how it looks, which was good enough, it's called Big Foot for goodness sake, who doesn't want that?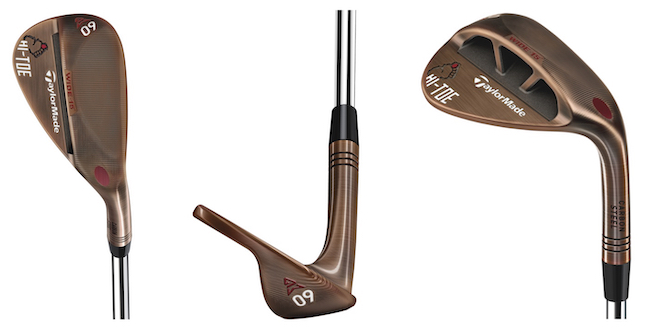 Now there was a lot of blurb that the product development team thought was super exciting.  Blah, blah, anti-dig leading edge… mumble, mumble.. maximum bounce of 15°.  But to be honest with you for getting out of the sandpit or the cabbage patch we just want to be able to announce to partners "I think this one calls for the Big Foot".  Nuff said.
Hi-Toe Big Foot wedges will be offered in 58° & 60° lofts (but sorry lefties not for you) and come equipped with a KBS Hi-REV 2.0 115g (steel) or UST Recoil w/SmacWrap 65g (graphite) shaft with a Golf Pride Tour Velvet burgundy 360 GEC grip.  RRP will be £149 steel and £169 for graphite and we will be first in the queue when it comes out.
And another thing...
TaylorMade TP Patina Putter Collection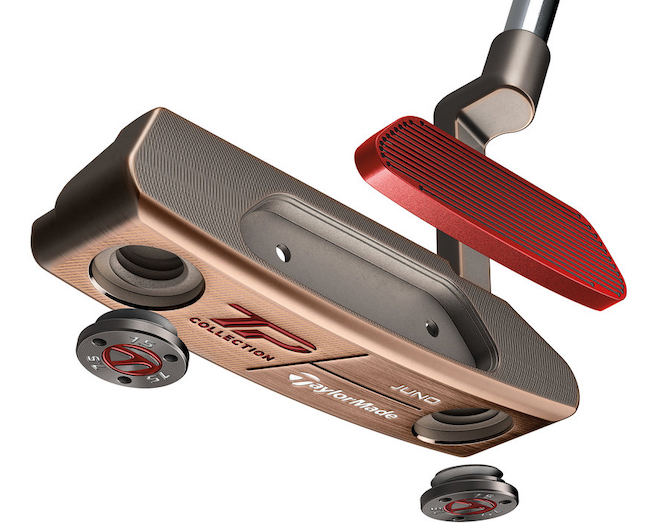 TAGS: Taylor Made, MG2, Milled Grind, Hi-Toe Big Foot, Wedges, Equipment, New Products, 2019