Equipment
Sep 16th, 2019
More turbo from Cleveland
The new irons hot on heels of the woods
Words: GolfPunk
Following close on behind the launch of their Go Faster Turbo Woods Cleveland have unveiled the Launcher HB Turbo Irons. Built for more speed and more precision and targeted specifically at improvement players the irons deliver maximum forgiveness and an easy-to-hit to profile.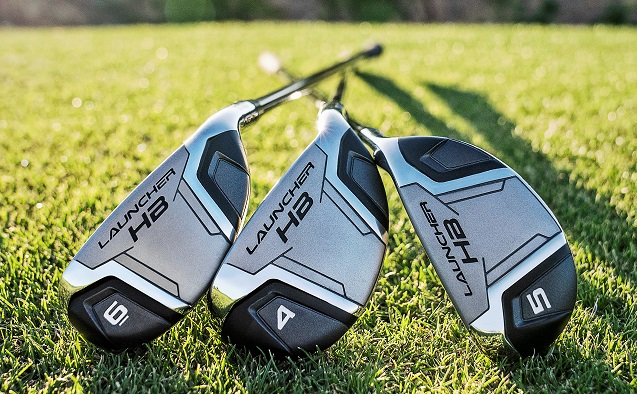 Looking like a cross between a standard iron and a hybrid it is easy to see that a beginner will find it easier to get the ball into the air with these new HB Turbo Irons.
"These irons allow game improvement players the ability to get the ball into the air better than any iron on the market," said Dustin Brekke, Director of Engineering, Research and Development. "Now with a thinner, hotter face, the Launcher HB Turbo Irons give you a half club more distance over the previous generation."
Launcher HB Turbo Irons maintain a fully hollow construction, allowing for optimized sole weighting for shots that launch higher, but now incorporate a new high strength, turbocharged face insert that is thinner and hotter for more speed on every shot.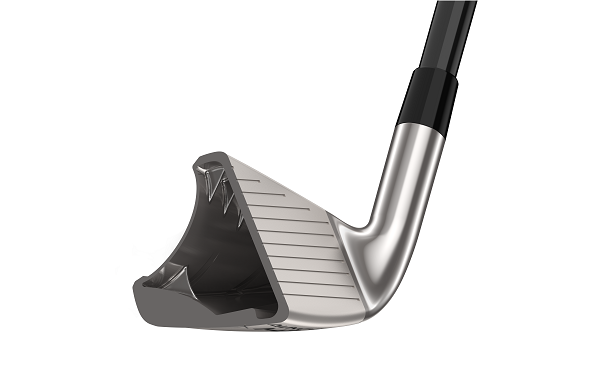 The redesign HiBore Crown pushes the center of gravity low and deep within the base of the Launcher HB Turbo Irons. This placement produces shots that launch off the face, fly high, and stay on their intended target. Progressive shaping throughout the entire set maintains forgiveness in the long irons, with compact short irons that provide optimal control.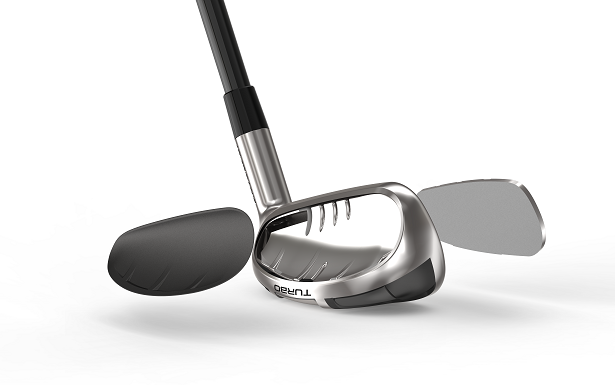 TECHNICAL STUFF
Hollow Construction: Fully hollow construction along with internal stabilizing ribs provides ultimate forgiveness on every shot.
Turbocharged Face: Each iron features a turbocharged, high strength steel face that is thinner and hotter for increased ball speeds and explosive distance.
HiBore Crown: Redesigned HiBore Crown features low, deep weighting to produce an easy to hit, high ball flight.
Progressive Hollow Shaping: Progressive shaping provides a smooth transition from hybrid-like long irons to iron-like short irons. It's a seamless changeover with forgiveness where you need it and control where you want it.
Cleveland's Launcher HB Turbo Irons are available in both men's and women's along with right and left hand options. The Launcher HB Turbo Irons are priced at £499 (€575) SRP for a 6/PW steel set, any individual steel irons are priced at £99 (€115) SRP. For graphite options, the Launcher HB Turbo Irons are £599 (€650) SRP for a 6/PW set and £120 (€130) individually.
And another thing....