PGA Tour
Apr 21st, 2021
Five better uses for PGA's $40 million
Scrap the Player Impact Program and make a difference
Words: GolfPunk Photography: Getty Images
We thought it was a joke but apparently not. According to
Golfweek
, the PGA Tour will hand $40 million via its Player Impact Program to the world's top players in bonuses. The program has been set up to "recognize and reward players who positively move the needle."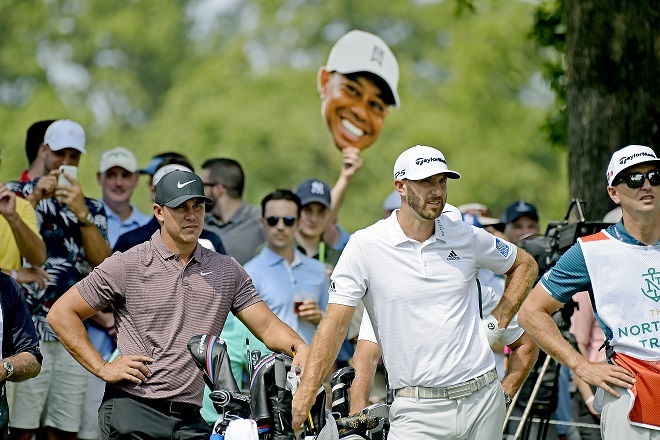 It seems The Premier Golf League's salvo last year rattled the folk at PGA Towers and the solution they came up with was to make the likes of Tiger and Rory even richer. The theory, we guess, is to buy their allegiance.
Tiger Woods will undoubtedly benefit even if he doesn't hit another ball in 2021. However, does a man that is worth almost one billion dollars need another few million?
Based on wonderful criteria such as Q ratings and 'Meltwater Mentions' the formula will conveniently find a way to give the likes of Dustin Johnson another few million to kit out their mansions.
We are not big fans and think the money should be put to much better use. Here are five better things the PGA Tour could do with the cash.
COVID hardship fund
It's not great timing to announce the allocation of cash to golf's richest players when the pandemic has severely impacted many in the business. A few million into a COVID hardship fund seems like a good idea.
Golf Charitable Foundations
There are plenty of worthy causes and foundations within the golfing family who would be grateful for just a few thousand dollars, let alone millions.
Grassroots Projects
If we want to get more golfers playing, then we need to target as much cash as possible at the youngsters. There are plenty of grassroots projects throughout the globe that could benefit from some PGA cash.
Donate to struggling tours
Not all tours are lucky enough to have enough cash even to consider anything close to a Player Impact Program. Perhaps the PGA Tour could lob a bit of cash to the likes of the African Tour or even the Ladies European Tour whose players have had a torrid time due to COVID.
Parachute payments
Why target the money at the top when there are plenty at the bottom struggling to get by. A system of parachute payments to those losing their playing cards might not be a bad idea. 
---
And another thing...